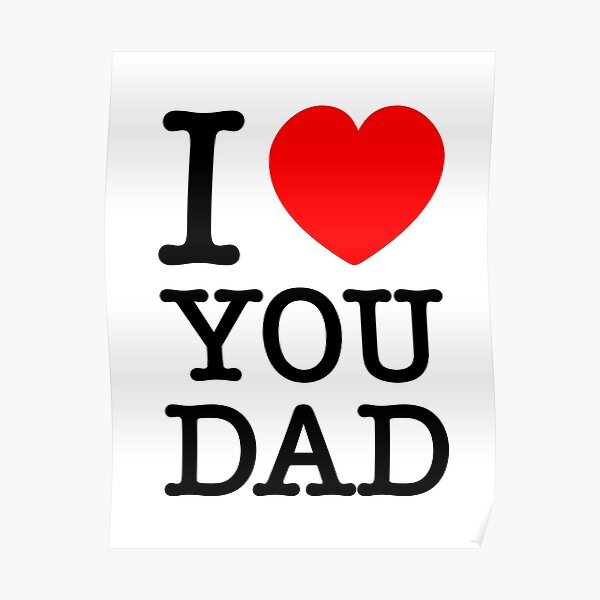 Fathers' are the first and only true superhero a child will ever know on earth. Fathers' are always there to teach, guide and pick you up when you fall. A great dad will always be there to support you, protect you, provide for you and most importantly, he will always have your back.
Make it a habit to appreciate and honor your dad with kind words and beautiful gifts. Make him feel special by letting him know you are proud of him.
Below, we have compiled the best dad quotes that will help you express with the right words how much you appreciate all your dad has done for you.
Awesome Dad Quotes That Express Love and Affection
"A father should present the fundamental qualities of leadership, responsibility, and accountability, as well as the capabilities of planning, disciplining, and loving. Fathering is a full-time job." Myles Munroe
"Fathers are an integral part of the family for their contribution to the household by care giving and ensuring the healthy development and well-being of children and families." Ola Akinmade
"At home I was blessed with a strong role model for a father, and on the field I was equally blessed to have the best coaches an athlete could ask for. Each and every lesson a coach taught me has shaped me into the person and father I am today." Tom Limbert
"No duty in my life is more important or more sacred than my role as a husband and father. That is where my true character is most accurately seen, and it is the best single gauge of my overall success or failure as a leader and role model." John MacArthur
To the WORLD you are a dad. To our FAMILY, you are the world. Author Unknown
"Any man can be a Father it takes someone special to be a Dad." Author Unknown
"We are coming to understand as fathers that our relationships with the important people in our lives – especially our children – are of paramount importance to feeling good about ourselves and feeling that our lives have meaning." Bruce Linton
"A truly rich man is one whose children run into his arms when his hands are empty." Author Unknown
Perfectly imperfect sons become perfectly imperfect fathers. I pray that I'm as good a parent as my mother and father. Nick Vujicic
"To be your father is the greatest honor I have ever received. It allowed me to touch mystery for a moment, and to see my love made flesh. If I could have but one wish, it would be for you to pass that love along. After all, there is not much more to life than that." Kent Nerburn
"Every father should remember that one day his son will follow his example rather than his advise." Charles F. Kettering
"Being a father is a PRIVILEGE. It is nothing short of amazing!" Larry Hagner
A dad is someone you should look up to no matter how tall you grow. Author Unknown
I will always be your father, and I'II always do the best with the time I have with you. Byron Wilson
"No amount of money can be paid for the relationship between a father and his sons and a father and his daughters." Willie Williams
"A good father wants his son to succeed in life. But a good father knows that success is not having an easy life where everything is just provided, requiring nothing more from his son than a request." Gary Schulz
"Lecturing to you will not make you a better father, because fatherhood is not a matter of conscious information; it's a matter of having the right frame of mind and the right pattern of reactions to children's behaviors and needs." Rob Wagner
"Some men have wanted to be fathers for as long as they can remember. They have always seen themselves as fathers-to-be." Marcus Berkmann
Every little girl thinks her father is the smartest man in the world._Holly Robinson
One of the great lessons I remember my dad constantly emphasizing in our family while I was growing up was "Use your R&I." That is, use your resourcefulness and initiative. He taught us that we were not victims of the circumstances surrounding us, but rather masters of our own destiny. Stephen M. R. Covey
"A father is a banker provided by nature." French Proverb
"I believe the heart of the heavenly Father is reflected in the heart of the earthly father." Nathan Lorick
"Fatherly love is the act of giving your life for the sake of someone else's needs." Nate Dallas
"How pleasant it is for a father to sit at his child's board. It is like an aged man reclining under the shadow of an oak which he has planted." Walter Scott
"My father, he was like the rock, the guy you went to with every problem." Gwyneth Paltrow
"I would define a leader as a person who puts the welfare of the group above himself. It's the same thing with fathers." Etan Thomas
"To be a father requires patience, love and giving up the 'all about me' attitude." Catherine Pulsifer
"The most important influence in my childhood was my father." DeForest Kelley
"The extension of the positive characteristics of a father can contribute more to the healing of a nation than all the money-laden do good programs combined. It is these caring, compassionate, respectful and loving attributes that can not only encourage and heal a family, but can be extended outward to a neighborhood, a town, a city, a territory, a region, and a country." Byron R. Pulsifer
"Part of being a successful father is taking extreme care of our children. The other part of that equation is that we must also take extreme care of their mother." Nate Dallas
"Being a father means you have to think fast on your feet. You must be judicious, wise, brave, tender, and willing to put on a frilly hat and sit down to a pretend tea party." Matthew Buckley
"…that the most precious things a father can provide are time, attention, and love." Tim Russert
"As fathers, we understand that we have the opportunity to image forth God's love to our family." Matt Click
It was one of those moments when the bond between father and son is at fullest strength, and my own heart filled with gratitude for the sacrifices of my father that made this day possible. H. Lee Martin
Daddy, a son's first hero and daughter's first love. Author Unknown
"I'm convinced that a father's role in child-raising should never be underestimated. underestimated. Fathers play a crucial role in their children's emotional and physical well-being and in the choices they make about how to live their lives now and in the future. " Nicoline Ambe
"You may not have an earthly father that cares for you, but you have an heavenly one that does." Angelina Talpa
Father, Dad, Papa, no matter what you call them they influence our lives and they are the person we look up to. Catherine Pulsifer
"I realized that to get through this thing called fatherhood, I would have to be stronger emotionally and physically than I had ever been before." Jeffrey Dumroese
"Being a father has been, without a doubt, my greatest source of achievement, pride and inspiration. Fatherhood has taught me about unconditional love, reinforced the importance of giving back and taught me how to be a better person." Naveen Jain
"Fatherhood is a lifetime responsibility with its challenges, sweetness and bitterness." Oluwakemi Ola-Ojo
"Becoming a father is one of the most important, exciting, absorbing and life-changing events in a man's life. There is nothing like it, and nothing that can fully prepare you for it." Tim Atkinson
No matter what challenges life throws at you, your father will always be there for you. Oswaal Editorial Board
"I am not ashamed to say that no man I ever met was my father's equal, and I never loved any other man as much." Hedy Lamarr
"Being a father, being a friend, those are the things that make me feel successful." William Hurt
"Recently I noticed my father's watch in a dark corner of my safety deposit box. Its presence there exemplified the great value I had assigned it. As I turned the watch in my hand, I remembered my father's commitment to being on time … always … if not early." Harold Ivan Smith
"I inherited that calm from my father, who was a farmer. You sow, you wait for good or bad weather, you harvest, but working is something you always need to do." Miguel Indurain
"I encourage all fathers to focus on the intangibles, because those are the gifts that make the difference." Asha Patrick
"What works for one couple or father may not work for another couple or father. You will need to research to locate or help find your comfort zone for you and your growing family." Jacob Westlin
Fatherhood has made me more vulnerable than any other experience. It has humbled me, healed me and transformed me. Craig Wilkinson
"By examining the different ideas about fatherhood in the ancient and modern worlds, studying the diaries of fathers, interviewing present-day fathers, and making use of other kinds of empirical research, we learn something that most of us already knew: fathers matter." Adrienne Burgess
"Fathers are expected and assumed to be the leaders of their family and leaders within their respective homes." Akil White Khalid
"Becoming a good father is not about learning five practical handy techniques that can be pulled out of the kitbag whenever they're needed. It's a mind game. It's about having a set of attitudes and ideas that shape what you do in the thousands of different situations you find yourself in as a dad." Tony Payne
"Becoming a good father is not automatic – it takes time and effort. We must be willing to invest in this job – our most important, second to being a husband – as any other career we might pursue." Dr. John C. Maxwell
"The guys who fear becoming fathers don't understand that fathering is not something perfect men do, but something that perfects the man. The end product of child raising is not the child but the parent." Frank Pittman
"Fathers provide not only support but also encouragement." Catherine Pulsifer
"No man can possibly know what life means, what the world means, until he has a child and loves it. And then the whole universe changes and nothing will ever again seem exactly as it seemed before." L. Hearn
"Being a father truly is a blessing and a role not to be taken for granted." Derek Polen
"You know, fathers just have a way of putting everything together." Erika Cosby
"Blessed indeed is the man who hears many gentle voices call him father!" Lydia M. Child