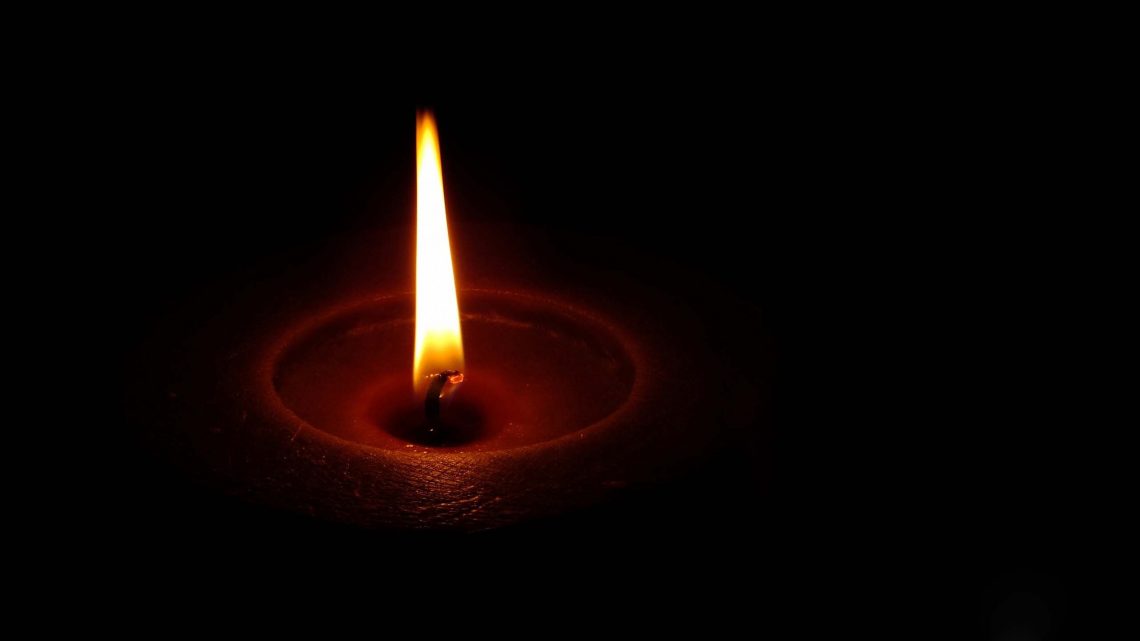 Eulogy To Late Sister-In-Law
Losing a sister-in-law can be a hard blow to deal with, the death of a sister-in-law can bring a halt to an integral part of your life. Paying tribute to a deceased sister-in-law can help ease the pain and grief in your heart.
Below, you will find a collection of sample eulogy to late sister-in-law that will help you bid your sister-in-law a befitting farewell as she is laid to rest.
Sample Tributes To Late Sister-In-Law
In loving memory of my sister-in-law [Enter her name].
You can't image how much I love & miss you.
There is never a day that goes by that I don't think of you,
You were like a sister from another mother
Our sisterly bond so strong
that not even in death can it be broken.
I love you so very, very much.
Love you always,
Your sister-in-law,[Enter your name]
Today God called you home,
Extended His arms and opened Heavens Doors,
Heaven is more beautiful because my sister-in-law is there,
walking with the Angels in Jesus' loving care.
I will always love and miss you Sis
It feels like years but it has only been days,
And yet that is still too long.
I still love you the same as if you were still here with me, laughing during the good times and crying during the bad ones.
I miss being able to call you any time and spend hours talking about everything under the sun.
There was nothing that I wouldn't do for you and nothing that you wouldn't do for me.
I always wish you were still here with me enjoying life,
But I can understand why God would want such a beautiful angel on his side from now until eternity.
Just know that I love and miss you,
And this is the tribute to you, my sister-in-law
I think of you every day
your smiles and chatter, the words you did say.
The coffees and catch-ups, the time that we shared,
busy lives lived close together, showed just how much we cared.If only I could turn back time,
to when our lives were sailing along just fine.
Our sisterly chats, our planned places to go,
the soft plays, parks, shops and the beach,
where did those sands of time go?You kept saying, "Why me?"
"One day at a time" and "keep positive" was all I could say,
I think of your words every day.
I always believed you would get more time with your beautiful boys,
for more love, laugh and play, with them and their toys.
But you didn't get that chance, and you're not here…
Why you? Why were you taken from us so young?
How can we ever again have such fun?
I miss your bright sparkle, your humour and zest for life,
this empty void you have left behind, cuts like a knife.
We were both robbed, of precious time,
we should be sharing now, and in the years down the line.
The pleasures of watching our kids learn and grow,
Special "Auntie", my eternal sorrow.
You had so much to live for, so much yet to do,
it still feels unreal, being here without you.
I know I have to somehow live with the pain,
of never seeing your smile or hearing your voice ever again.
My husband (your brother) is devastated.
The answers that I'll never find, nor ever understand
I only wish you were here
so I could hug you and take you by the hand,
down to the beach with the kids for ice-cream,
to paddle in the sea and write our names in the sand.
I miss you so much, more than words can ever say,
my precious memories of you are with me every day.
My dear Sister-in-law, There is never a day that goes by
that I don't think of you.
I miss you so terribly.
Dying so suddenly left a hole in our hearts.
I never got to say that final good-bye
and tell you how much I loved you
and appreciated all the things you did for me.
You were a sister and a friend,
and a second mom to me.
I loved you.
Your sister-in-law, [Enter name]
Stronger than the winds,
deeper than the seas,
she was the best sister-in-law to me.
Loved by one and all,
far and near,
only memories that live
and might fade away I fear.
I will remember her always.
Words cannot express the depth of pain and Love
You are surely now an angel up above
Although I was just your brother-in-law,
in you this is what I saw
PURE PERFECTION
Will hug you in Heaven.
I love & miss you so much.
You left a beautiful woman (my wife, your sister)
to remind me
…so much of you.
You will never be forgotten.
You were not only my sister-in-law,
but also my friend.
You are missed daily.
I never knew
how much my family and I loved you,
until you were gone.
I'm sorry.
I will always love you
because you were angel sent from heaven
to give lessons down in this earth
for others to learn
& keep you in our hearts.
Know that no matter what happens
YOU will always be in my heart
& always in my mind and soul.
Love Always,
Your sister-in-law, [Enter name]
[Sister-in-law name], my husband and I love and miss you more than words can ever express.
You left us far too soon,
but you will always be in our hearts and souls.
We will live our lives to make you proud
and look forward to the time when we are together again.
You left us so quickly and unexpectedly
We still had a lot of things we needed to do together
I wish I could call you,
just to talk and laugh with you
You were my shoulder to cry on,
my advisor, my friend,
but most of all, you were and still are My Sister(-in-law).
Not a day goes by that my husband (your brother) and I don't think of you and expect you to come to see our family.
I miss you more each day and I Love You now and forever.
I just wish I knew exactly what happened that morning,
but it looks like I never will.
If I could talk to you, I know you would tell me why this happened.I LOVE YOU MY LITTLE SISTER-IN-LAW!
[Enter you name]