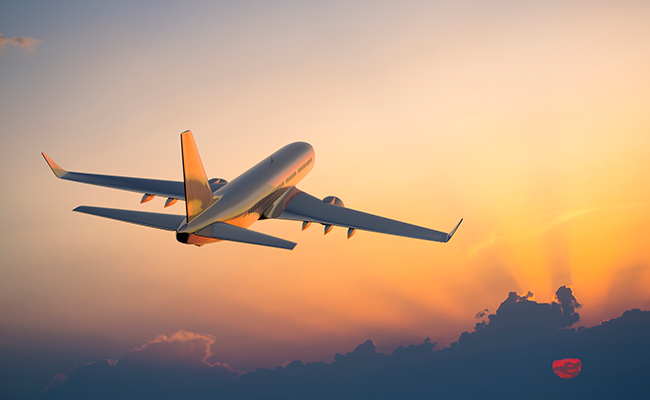 Complaint Letter To Airline
As a customer, if you are not happy with the services provided by a specific airline, you have the right to make a formal complaint to the customer service or manager of that airline.
Complaint letter to an airline should contain detailed information of the incident, so that the airline management can consider and take appropriate actions on the complaint.
In this article, you will find sample complaint letters to airline that you can use to express your dissatisfaction about the services of an airline.
Complaint Letter To Airline For Bad Service
Dear Customer Relations Department,
My flight from XYZ to ZYX on the (Flight date) was somewhat of a disappointment. My overhead light was inoperable.
The majority of the flight was at night with a full passenger load, and there was no place to move. I was counting on that flight time to finish my end-of-the-month report due the next morning. As it turned out, without that simple little thing — the overhead light — I had to spend two and one half hours at home late that evening finishing the report.
I fly (Airline name) as my primary airline, and this type of thing is not common. I am very well taken care of by the management and staff of (Airline name). I know that you will make this simple and unfortunate situation right with me.
The defective light was over seat 5A. Please fix the issue before another passenger is negatively affected. I look forward to your rectifying this situation.
Respectfully,
(Your Name)
Complaint Letter To Airline For Delayed Flight
Date…
The manager,
Airlines name…
Airlines Address…
Sub: Complaint letter for Delayed Flight
Dear sir/Ma,
I am writing this letter to make a complaint regarding your flight delay of (Flight no) from (city name) to (City name). It is not the first time that we are facing such issue. Passengers buy expensive tickets because they have important work to do or to be at their desired place for an important reason. But I guess you people do not consider our engagements or tasks important.
I had a very important meeting to attend which I could not because of your poor service. This is not a professional way to deal with your passengers. (show actual problem and situation). We are not paying a handsome amount for such blunders. If we are paying well to your airline we expect quality service. The flight was delayed without prior information and we had to wait at the airport for 2/4/8 hours. No one of the staff members were cooperating with us. I am really sorry but you have lost your quality. I am never going to travel with your airline again. This was my last and worst experience.
Regards,
Passenger name…
Contact no. and signature.
Complaint Letter To Airline For Refund
To,
The Customer Relations Officer,
__________ (Airline Address)Date: __/__/____Subject – Request for RefundDear Sir/ Madam,
I had booked __ (no. of tickets booked) tickets having reference no. ______ (reference No. /PNR No.) for _______ (myself/family members/friends) on dated ________ (date) to visit ______ (place to visit) for _______ (purpose – tourism/personal visit/education/family and friend visit/any other) purpose but suddenly due to ________ (unrest conditions/lockdown/curfew/emergency) in _________ (location), _________ (flights cancelled/connecting flight cancelled/we are unable to travel/any other reason). Please find travelers information stated below:
Booking Ref: _________, Flight Number: ________, Passenger(s) Name: ________
I humbly request you to kindly refund _______ (full/partial/any other) amount as per airline policy. I am enclosing (duly filed refund form/ ID/Address proof/ any other supporting document) along with the application.
Best Regards,
Yours Truly
___________ (Name)
___________ (Contact No.)
___________ (Address)
Complaint Letter To Airline For Lost Luggage
[Your Name]
[Street Address]
[City, State ZIP Code]
[phone number – optional]
[email address – optional][Date][Name of Recipient]
[Title]
[Company Name]
[Street Address]
[City, State, ZIP Code]
Dear [Name of Recipient],
I am seeking your assistance in receiving compensation for my lost luggage.
On [DATE] I traveled on [NAME OF AIRLINE] with [FLIGHT NUMBER] from [DEPARTURE CITY] to [ARRIVAL CITY]. Upon arriving at my destination I went to pick up my luggage and after waiting for a very long time it never came. I spoke to a representative for your airline who took my information and told me that most likely my luggage would arrive on a later flight, but it never showed up.
After submitting the claim forms, I was informed that I would received compensation for the lost luggage within [NUMBER OF DAYS] from receipt of my claim. Not only have I had to spend numerous hours filling out claim forms, making phone calls and writing letters in order to receive my luggage or a small compensation, but to make matters worse it now has been more than [NUMBER OF DAYS] and I still have not received my luggage or the compensation.
Please find enclosed a copy of my original claim as well as a copy of the list of items that were lost and their current replacement value. I look forward to hearing from you within 10 days about the resolution of this matter.
Sincerely,
[Your Name]
[Enclosures]
Complaint Letter To Airline For Cancelled Flight
Date…
Authority name…
Job Designation…
Airlines Name…
Sub: Complaint Letter to Airline for Cancelled Flight
I am writing this letter in regards to a last-minute cancelled flight by (Airlines Name). I was departing on a business trip with multiple connecting flights and after the cancellation by Airlines Name in (City/Country name), I found myself stranded in (Airport Name). (Show your actual problem and situation).
This is extremely unacceptable as I was on a business trip and it is unprofessional to arrive late. While I understand that cancellations are sometimes inevitable, a passenger should be informed about the cancellation well before the time so that he/she may make other reservations. Because I did not receive any prior notice, I was stuck in the airport for almost an entire day.
I hope that you will reconsider your policies and, in case of any cancelled flights, you should inform the passenger well before the time so that they may make other arrangements.
Sincerely,
Your name…
Conatct no. and signature
Complaint Letter To Airline For Delayed Luggage
Date…
The Luggage Controller,
XYZ Airlines.
Address…
Subject: Complaint Letter for Delayed Luggage
Dear Sir/Ma,
I am writing this letter to inform you about the services of your airline.
Yesterday, I had a flight from (City name to City name) and it arrived on time. However, when I came outside to receive my luggage it was nowhere to be found. I went to the reception so that they could help me out and they asked me to wait patiently. I waited for an hour but my luggage did not arrive. I was told that it has been left in (City name) and I will have to wait for at least two days.
It has been a week and I still haven't received my luggage. (Show your actual problem and situation). I have not been given any update either and I am truly worried because my luggage contains a lot of valuable stuff inside. I am very displeased with this occurrence.
I hope you will look into it and resolve this matter soon.
Best Regards,
Your name…
Contact no. and signature
Complaint Letter To Airline For Damaged Luggage
Dear _______________,
On November 30, 2013, I took flight number AA113 from Portland, OR to Chicago, IL. It was a direct flight, but during the course of the trip, my checked luggage was damaged beyond repair.
This is unacceptable. I had all of the necessary labels warning handlers that my luggage was filled with expensive, fragile camera equipment. All of it was valuable and some of it was extremely difficult to replace. I would like to lodge a formal complaint concerning the unprofessional behavior of your baggage handlers, and to request full compensation for the equipment that was destroyed.
I am listing all of the equipment that was damaged during the flight, along with its approximate market value.
Xyz Item- specification- (price)
Xyz Item- specification- (price)
Xyz Item- specification- (price)
Attached are my flight receipts, baggage receipt, plane ticket, and PIR form (that was filled out upon arrival). I expect someone to get in touch with me no later than Monday of next week. Thank you for your consideration.
Sincerely,
Your Name
Complaint Letter To Airline About Rude Airline Staff
[Your Name]
[Street Address]
[City, State ZIP Code]
[phone number – optional]
[email address – optional][Date][Name of Recipient]
[Title]
[Company Name]
[Street Address]
[City, State ZIP Code]
Dear [Name of Recipient],
I am writing to make you aware of a recent extremely aggravating experience I had witha member of the flight crew on one of your planes. It happened on [Flight No.] on [Dateof Flight].
[Here describe the incident briefly, i.e.: As soon as the plane had gained altitude and theattendants were passing down the aisle taking orders for water and soft drinks, I wasapproached by the crew member who apparently was supposed to deal with the row Iwas sitting in. As soon as we began to talk, I noticed he had a rude and rather arrogantmanner, and certainly stood in sharp contrast to the other crew members, who I couldhear were all talking in soft, pleasant tones.
I will not go into detail here about how things progressed from that point to where I was silently fuming in my seat. Suffice it to say that if we had not been on an airplane, I would have done what anyone would do when faced with a rude server, whether he is in a restaurant, a hotel or elsewhere. But, as any citizen of the US knows, in these times when issues of security are paramount, you can't make a fuss of any kind in mid-flight.]
So I am writing to you about it now to let you know that I expect you will reprimand [Name of Crew Member] and let him know he ruined the flight for me. If you would like further details about what happened, please feel free to contact me. (Phone Number or Email)
I fly that same route fairly frequently, and I hope to be able to continue to do so, but if I encounter another employee such as [Name of Crew Member], I will have to stop using your airline and look for a different way to make the trip.
Cordially,
[Your Name]