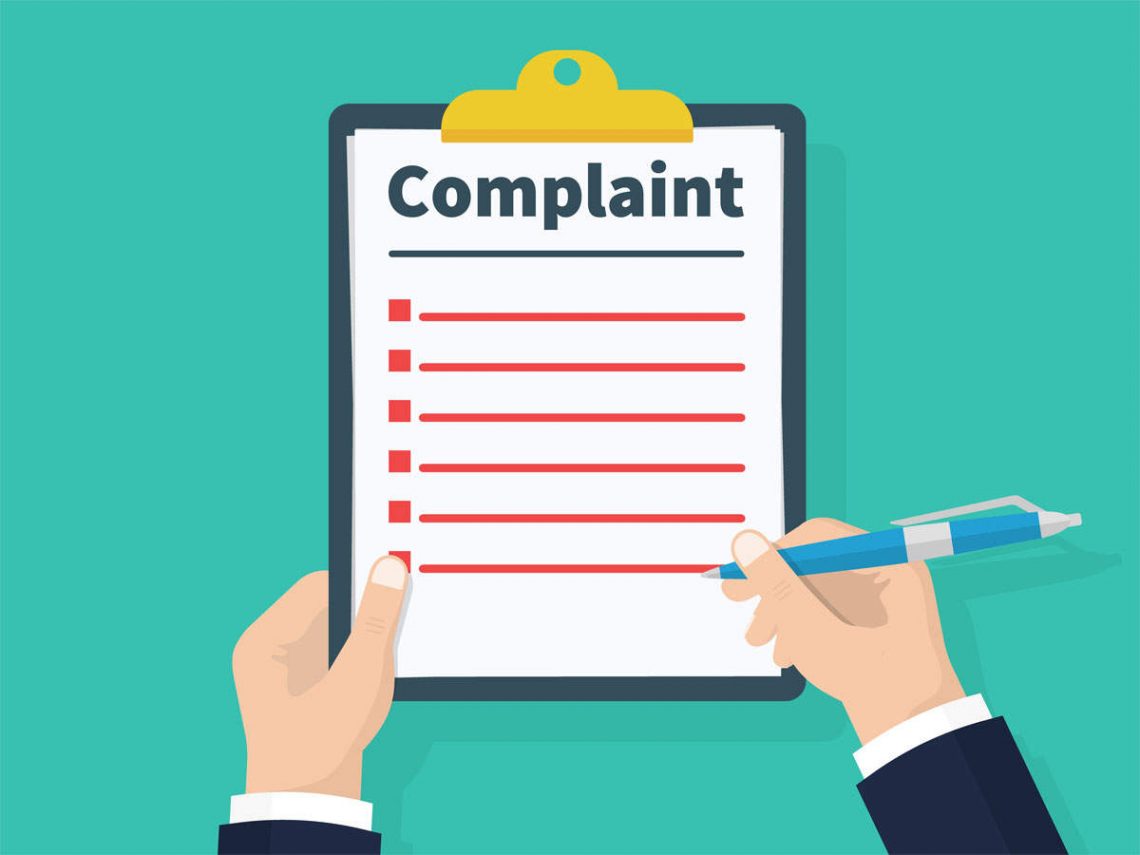 Complaint Letter To Landlord
Rental life often equates to dealing with noisy neighbours, leaking faucets, a lack of privacy and so much more. Dealing with a maintenance issue or a noisy neighbour can be frustrating, especially when your landlord/landlady is neglectful of his/her duties.
If something goes awry in your apartment, it is always smart to submit the request or lodge a complaint in writing. These complaint letters will be useful evidence should you end up having to sue your landlord/landlady.
In this article, you will find sample complaint letters that you can use to voice out the challenges you are facing as a tenant in the apartment you rented.
Complaint Letter To Landlord About Repairs
[Your address]
[Your landlord/ letting agents' address]
Dear Sir/Madam,
Re: Request for repairs at [property address]
I am writing to inform you of some repairs that need to be carried out at the above property.
[Describe the repairs needed]
[List your concerns. Example: We're worried that if left untended, this problem could cause damage to my property]
Could you please arrange to have these repairs carried out within the next [24 hours for emergencies and those with a health and safety risk; five working days for urgent repairs that affect comfort and convenience; 28 working days for non-urgent repairs]
I'd be grateful if you could contact me as soon as possible to arrange a time for the repair work to be carried out.
I look forward to hearing from you soon.
Yours sincerely,
[Your number]
Complaint Letter To Landlord About Noisy Neighbour
[Your Name]
[Your Current Address, including Unit #]
[City, State, Zip Code][Date][Landlord/Apartment Company Name]
[Address as Printed on Your Lease]
[City, State, Zip Code]
Dear [Landlord/Manager's Name],
I am writing to formally request your help in dealing with an ongoing issue with my neighbor.
I have lived in [your apartment number or address] for the last three years and have greatly enjoyed my experience in this building. However, the past two months have been challenging. My neighbor in apartment [noisy neighbor's apartment number] constantly blasts music. I hear the music for hours and hours, every single day.
Furthermore, my family and I can hear a lot of yelling and arguing coming into our unit. I believe this type of disturbance violates our community rules. Additionally, the behavior is in violation of the city's noise ordinance code of conduct.
To date, I have taken the following actions:
[Include a bulleted, chronological list of the actions you've already tried to resolve the issue, such as asking the neighbor to respect the building's quiet hours.]
I have documented the infractions as evidence. As [name of neighbor] has not so far made any effort to cooperate with my requests, I am reaching out to you for assistance.
To resolve this issue, I would like you to get in touch with [neighbor's name] and facilitate a resolution.
I'm hoping we can find a resolution on or before [include a reasonable date, such as a week from the date you write the letter].
If you need to reach me to further discuss, please [insert your preferred method of communication, such as phone or email]. I appreciate your attention and thank you for your understanding and support.
Sincerely,
[Your Name]
Complaint Letter To Landlord For Repairs & Maintenance
Your Name
Current Address of Your Apartment, unit ###
City, State, Zip CodeDateLandlord Or Apartment Company's Name
Address as Printed on Your Lease
City, State, Zip Code
Re: Maintenance request
Dear [Name of landlord or manager],
I am writing to request repairs to the [appliance, heating/air conditioning, plumbing issue – be specific!] due to [reason for repair; this could include things such as broken handle, leaky sink hose, even normal wear-and-tear that would necessitate replacement].
[Describe the issue in detail here, such as the lock on the north-facing window adjacent to the driveway is broken or the air conditioning is not cooling my apartment. State the reason – even if obvious – the repair or replacement is needed.]
I have already [left a message on voicemail or spoke with someone in the office] and am following up with this formal communication.
I would greatly appreciate it if you could arrange for [these repairs/this replacement] as soon as possible. Please contact me at [phone/email] if you have any questions or need to make arrangements and let me know when the work will be completed.
Thank you in advance for your speedy response.
Sincerely,
[Your name]
Complaint Letter To Landlord About Parking
Dear Landlord Name,
I am the tenant at Apartment 111 in the Highland Oaks Apartment Complex. I signed my six month lease in August, about two months ago. I was planning on staying here at least 18 months. Overall, I am pleased with the size and location of my apartment. I was also very happy that a recent repair (clogged sink) was fixed immediately.
However, within the past 3 weeks, I have been very frustrated about the parking situation. My assigned parking spot has been occupied at least four times within the past three weeks. This has created an inconvenience for me, especially when unloading groceries. Part of the reason I chose this complex is because the parking space was so convenient to the unit. However, if I cannot park there, it causes a disruption in my schedule.
I have left two messages regarding this matter on your voice mail. Since you have not responded, this letter is my next step at resolving this matter. Please contact me immediately at (342) 445-3434.
If the parking situation continues to be a problem, I will have no choice but to find a new residence when my lease is up. I do not want to move, but I need a close parking spot. Please contact me as soon as possible.
Sincerely,
Your Name
Complaint Letter To Landlord About Water Leakage
Tenant's Name
Tenant's Address
City, State, Zip CodeDATE
Landlord's Name
Landlord's Address
City, State, Zip Code
Dear Name of Landlord:
I live in your property at the above address and have lived here for the past three years. I would like to report that there is a water leak under the kitchen sink that has caused dampness there for the past month. I waited to inform you because I was hoping it was an anomaly and would stop. However, it has not gone away, and the area has been damp for some time. My concern is that mold will begin to grow and pollute the indoor air quality.
According to our rental agreement, you are responsible for any plumbing repairs to the house. I have not previously requested any help because there have not been any major issues, but this one could cause health problems for my wife. I would appreciate if it could be repaired within the next week. If my request is ignored, I will be forced to employ a plumber and deduct the cost from my rent.
Thank you for your attention to this matter. You can reach me at Phone Number or Email Address if you have any questions.
Sincerely,
Signature of Tenant
Printed Name of Tenant
Complaint Letter To Landlord About Pest Problem
Dear Mr/Mrs. XYZ,
My family and I live in apartment 501D in (Apartment address). We signed our lease almost two years ago, in May 2016. This apartment complex has been a good fit for me and my children.
However, unfortunately, we have recently discovered a serious problem. We have found mice droppings in our kitchen and pantry. This concerns me greatly as I have young children. I have discussed this with two of my neighbours, and they have both said that they have seen mice in their apartments.
I am kindly asking you to please address this problem immediately. I would like to suggest that you hire an exterminator. Please schedule one no late than Friday, March 18.
My family and I would be more likely to renew our lease if the mice problem is taken care of. We would also be more likely to recommend (Agency name) to friends.
You are welcome to call me at (555) 555-5555. Alternatively, you can reach me via email at (enter email address) I hope to hear from you soon.
Respectfully,
(Your Name)
Complaint Letter To Landlord About Tenant / Neighbour
Tenant's Name
Tenant's Address
City, State, Zip CodeDATELandlord's Name
Landlord's Address
City, State, Zip Code
Dear Name of Landlord:
I have notified you five times about the neighbours living on the adjacent property, which you also own. From the first day we have lived here, they have let their dog run wild. Their dog has torn our flowers, kid's toys and even has attacked my youngest daughter. I have called the sheriff's office, the dog pound and used all local resources I can.
The first time I contacted you was on (Date), right after we moved in. You stated you would take care of it. I contacted you again on (Date), 20xx when my children's cats were killed by this dog. Then on (Date), I told you the dog had torn up all our flowers we just planted and sent you pics of him in action. Also, you were notified that police reports were filed on July 8 and July 29, 20xx.
If we open our side door, the dog runs into our house. The dog warden has come out on many occasions and has even taken him in, fining the other party. The fact is that you are responsible for this neighbour and their dog, as they are your tenant.
We are good tenants and pay our rent on time, ​we also keep your home in good repair. However, we are not living when we can't have anything, including toys, outside our home. This dog is a danger to our family, especially my children.
If this situation is not rectified immediately, we intend to find another place to live. We would like to resolve this matter in a civil method, but we fully intend on taking this to the next level to protect our family. Please contact us at once to discuss a resolution. We can be reached at 614-891-7458.
Sincerely,
Signature of Tenant
Printed Name of Tenant
Attachment
Complaint Letter To Landlord About Maintenance
From
(Company Name)
(Address)
(Date)To
(Name)
(Address)
(Date)Dear Sir,
This is to bring to your kind notice that it is more than ____________ (No. of Years) years since we occupied your premises at ____________ (Place). As per the terms of our agreement, we are entitled to full repairs and maintenance every ____________ (No. of Months) months. However, in spite of our several telephone calls, you have neither carried out the necessary repairs of the floor nor arranged for white-washing. We have been compelled to put the matter in writing now, as the things are becoming very unhygienic.
Keeping above in view, you are requested to do the needful; otherwise we shall get the work done at our expense and deduct the amount from rent payable to you.
Thanking you
Yours faithfully,
(Your Name)