Death Anniversary Messages For Father
The pain of losing a loved one never fully goes away, it is often at its' rawest and most vivid form on days like the death anniversaries of our loved ones.
A father acts as a leader, provider, teacher and protector to his children. As a son or daughter, remembering your father on his death anniversary is a great agony that cannot be described with words.
It is indeed a hard time to think of the right words to express how much you miss your dad, that is why we have compiled a list of heartfelt death anniversary messages that will help you honor your dads death anniversary in a memorable way.
You may also like to check out: Death Anniversary Messages For Mother
Emotional Death Anniversary Messages For Father
Years have passed but the mark my father left on this world will never fade. Today we mark the anniversary of his passing—and we celebrate the love and memories he gave us. We miss you daddy!
You left a legacy and lots of memories for us. Our hearts ache for you dear dad. Life has not been the same since you left us. Keep resting with the Lord dad.
My dear dad, the day I lost you, I lost everything in my life. I am still messed without you. You will be always in my heart dad.
If I had one more opportunity to have you here with me today daddy, I would do things another way. Every day I would tell you how much I love and cherish you. I miss you so much.
Through various challenges, you upheld your children and left an undying legacy for us. On your death anniversary, we are remembering your affection and thanking you for being there for us always.
Daddy on the day you died it seemed like the sun had set in the middle of the day. Even years later I am still trying to deal with the loss. Missing you terribly.
When you are sorrowful look again in your heart, and you shall see that in truth you are weeping for that which has been your delight. I miss you dad.
I have stopped looking at the sky in the night, because destiny has taken away my life's brightest star. I miss you daddy.
My father was the cornerstone of our family and when he died, that foundation disappeared. We miss you daddy!
I know we all will die one day. But I never thought you would go like this. I still miss you dad. I love you. My prayer is always with you.
One year has passed since you left your princess and gone to heaven. I want you to know that I feel alone without you. Miss you dad!
Daddy I express gratitude toward God for the opportunity of having been your child even for a short time. I am blessed to have been sired by such a great and wonderful man and I will forever cherish you and appreciate you. I miss you daddy.
The affection you had for us all is something we deeply miss as much as we miss your essence in our lives. I wish I could return to some time in the past to when you were still here daddy, I would appreciate and appreciate every second with you. If only you were here.
Every time I place flowers on your grave, I realize how fragrant you made my life. I miss you dad.
Every Father's Day is a painful reminder of your absence in my life. Dad, I wish I could just turn back time and live out every single day of my childhood as if it were a grand Father's Day celebration. I miss you.
A father's love offers comfort even from the realm of the afterlife. I miss you so much daddy!
This void that your death left is like a gaping wound and no measure of balm can totally heal it. I miss you so much daddy.
The saddest day of my life was the point at which you passed away daddy. Who can actually cherish us like you did? Who can actually have your spot? We miss you so much.
It is said that prayer is the best weapon. I am praying for you dad. May you shine in heaven as you used to do here. We miss you so much every moment.
Dear father, rest in peace wherever you are. You are missed every single day. I love you daddy. I miss you badly. You are always in my heart.
Remembrance Messages And Prayers For Late Dad
I pray to God every day and night to grant you the best place in heaven. I pray that God is good and bless your soul with peace. Remembering you with love today daddy!
Time is passing. And gradually I am recovering dad. I have understood the reality that you are now not near me physically. But you always near my heart, dad. I love you.
Today is your death anniversary and I pray to God for your happiness up there. Rest in peace dear father.
I miss you. No one could know how much I miss you dad. Why did you go leaving me so early? You were my strength, dad. I miss you every second.
I want nothing but God to accept my prayers; my prayers to forgive my dad and give him a beautiful place in heaven. Love you so much daddy.
You were my biggest support, dad. I have never thought I would lose you so early. I still could not digest the loss of you. You were everything for me, dad. I wish dad wherever you are, you be happy. I miss you so much.
Oh God! Please hold my Dad in your loving arms and let him rest in peace in your beautiful heaven. Also, let him know that his daughter always keeps him in her prayers. Please God let my dad sleep in your loving arms.
I have never thought one day I would be marking your death anniversary. While I only wish for another chance to celebrate your birthday. I miss you father.
I pray to God for you every single day and every single night. May God grant eternal peace to your soul to live happily in his divine paradise. On this day i'm missing you so much!
My father's death was sudden. I wish I could have told him goodbye, but I'll love the day I can tell him hello.
My respectable father, I pray to God that may he keep you happy as you used to be. Today on your death anniversary I'm praying for your peace and comfort.
I believe that God is listening and watching me. I am sending a lot of prayers for you on this day. God will surely accept my prayers. Rest in peace dad.
Through thick and thin you were always there to guide and protect me. I know I tested you, exhausted you, and fought you. But I loved you, and always will. Rest in peace dad.
Dad, I pray today that the love and strength that you gave me will carry me through this dark night toward a future that will make you so very proud.
Our love for you is as strong as ever, Dad. We see your attributes and qualities in each other and in our children and we know you are living on through those you loved.
Death Anniversary Messages For Father From Son/Daughter
Daddy, your little girl has grown up now. But you are not here to see her. I miss you very much, daddy. I hope you are fine wherever you are.
You were the person, who understood me easily. You were the only person who used to show me right and wrong. Now I am lost. Because you are not here to show your daughter the right path. Miss you daddy.
Dad, you used to tell me that boys never cry. I don't cry in front of people. But when I am alone, I can't stop myself. I miss you dad.
One of my greatest regrets is losing you so early. My children could not have the chance to know their grandfather. Dad, you are in my heart and prayers every moment. I miss you.
The sands of time will never wash away the love that I have for you. Your sweet memory will remain forever in my heart.
I still pray for you every day and find comfort knowing that your soul is in heaven watching over your Princess. Rest in peace daddy
Without you, every single breath I take in this world seems like a great burden. But I am trying to live for you dad. Your son is working hard to make you proud.
A daughter's biggest nightmare is losing her dad. I have lost mine. And I'm in such pain that no one can heal but you. I miss you dad.
I am what I am only because of good parenting and hard work. You were the best dad one could have, and I am very proud of being your daughter. I miss you so much dad.
Dear Dad, you have given me the greatest gift before leaving this world. You believed in your son. I miss you my old man.
You were the best father in the world. Sorry for taking your love for granted all the time also for the fights and arguments, I am truly sorry. your son is missing you a lot on your death anniversary.
To one of the most incredible men – you may be gone but you will never be forgotten. I promise to be the type of man you always wanted me to be. I miss you daddy!
You were the guiding light in my life, and today especially I'm reminded how lucky I was to have you for as long as I did. I love you daddy.
Dear dad, I have realized your value and your pain after you left us. As a son, I am taking care of our family. But I can't be like you at all. I miss you dad.
You are always here with me even if I don't get to see or hug you. I can feel your presence in every single breath. No matter how many decades or centuries to go by, you will be here in my heart forever. I love you dad!
I believe my dad's guiding hand will remain on my shoulder forever even though he has left this world a long time ago. Love you Daddy.
You were the guy who taught me how to walk but sadly I couldn't walk a long way with you by my side. But your love and words of wisdom will stay with me forever. Love you dad.
My father's love triumphs over his death and he will be always with me in my memory and my work.
People say time heals every pain. But I am still in pain. How can I replace your love, your care? I miss you, dad. Your little girl misses you so much.
I never thought that losing you would make me feel so blue. Without you, living becomes a burden and it never gets easy. Why do I have to live on with just your loving memories? My heart misses you, daddy.
You May Also Like
April 15, 2021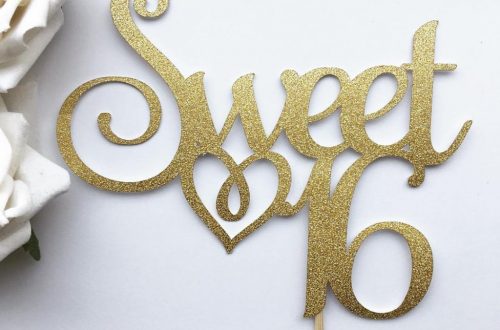 January 27, 2021
January 28, 2021