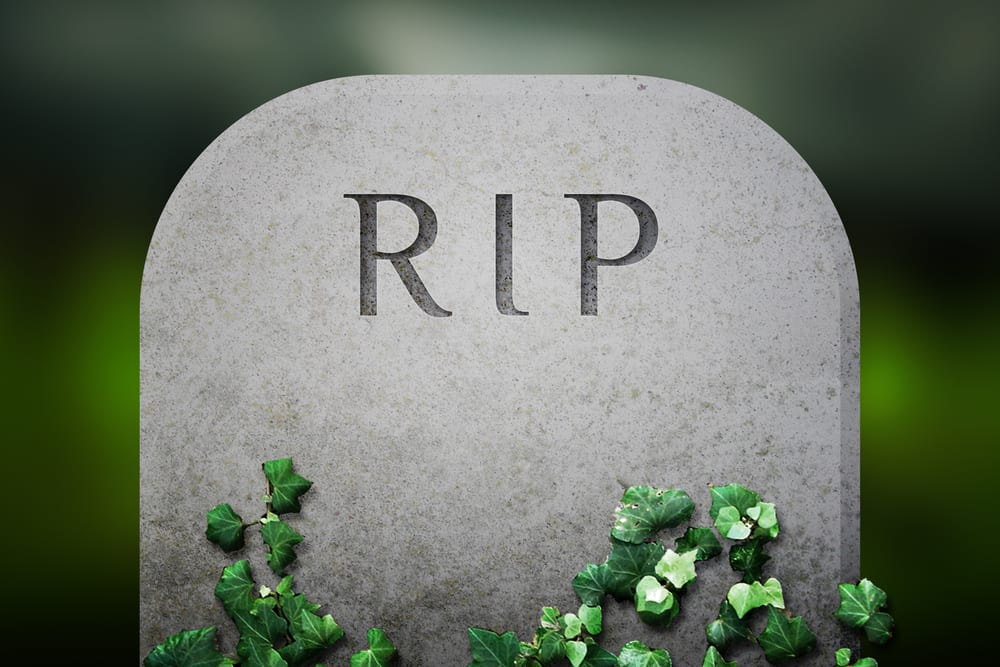 Death Anniversary Messages For Husband
The fading nature of life means that your loved ones won't always be there for you. There comes a time in life, when you will have to say a final goodbye to your loved ones.
Though nothing can compensate for the great loss of a husband, expressing love for the deceased on their death anniversaries can be comforting sometimes.
In this article, you will find a collection of death anniversary messages for husband. Use these messages to comfort yourself, and express how much you love and miss your deceased husband.
You may also like to check out: Death Anniversary Messages For Wife
Heartfelt Death Anniversary Messages For Husband
He was the love of my life. He was my husband. And my protector. My one and only. And no one can ever replace him. I miss you.
Dear hubby! We dreamt of living a long life together but the dreams had been shattered. Last year you left me here and went to heaven alone. I still think you are here by my side because I can feel you.
Grief is like living two lives. One is where you 'pretend' that everything is alright, and the other is where your heart silently screams in pain. I miss you terribly hubby!
What we once enjoyed and deeply loved we can never lose, for all that we love deeply becomes part of us. my dearest hubby you will always remain a part of me.
The first day without you felt like a year, and this year feels like a century. Yet in my memory, I spoke to you only yesterday. I miss you so much!
Grief is the last act of love we can give to those we loved. Where there is deep grief, there was great love. Many years have passed hubby, but my heart still bleeds.
Your memories are a treasure I keep in my heart, but they can't answer the question, why did you have to depart. I miss you so much hubby and will give up anything to have you alive again.
Words fail to express how much I miss you. My lonely comfort is the knowledge I will see you again. Until then your memory helps me through another year. Rest in peace my husband.
The pain of losing you is immeasurable. I know the biggest star in the sky that is shining the most is you. I hope you are living well in the world of the creator. I miss you so much hubby.
My love, losing you was hard but living without you every day is the hardest. My soul still seeks for you, but it knows that you are in peace, wherever you are! RIP dearest husband.
I hide my tears when I say your name, but the pain in my heart is still the same. Although I smile and seem carefree, there is no one who misses you more than me. I miss you my king!
It's been one trip around the sun without the light of your love. I hold your memory as a glimmer in my heart. I long to hear you call my name again dear husband.
I remembered you in the rustling of leaves beneath my feet. I remembered you in the whisper of falling snow. I remembered you in the song of spring birds. I remembered you in our children's summer laughter. You are with me always. Rest peacefully in heaven dear husband.
Sadly missed along life's way, quietly remembered every day. No longer in our life to share, but in our hearts, you're always there.
The biggest enemy of our life is death with which we can never win. Nothing can fill the emptiness of my heart that is created after your death. I'll always miss you. May God give my husband peace!
Everyone says that time heals everything but even after 1 year still I can't stop my tears. My heart is filled with sadness. I don't know how I will move on from this phase. Hubby, i miss you a lot!
A thousand words won't bring you back. I know because I've tried; neither will a thousand tears, I know because I've cried. I pray for God to keep granting my husband peace and eternal rest.
There is nothing more painful than to live without your loved one. I can't explain how much I'm suffering since your death. This was the hardest year of my life. You are greatly missed darling.
Man is mortal but the love for them is immortal. Though you are not present here with all of us but your memory is stored on our mind. Rest peacefully in heaven my dear husband!
Remembering my loving husband, who had showered me with unconditional love and had always treated me with kindness, may his soul rest in peace.
Emotional Death Remembrance Messages For Husband
My heart still can't accept that you are not with us anymore. You were my strength. In this one year, there's not a single day that I didn't miss you. It's not easy for me to move on from this pain. I miss you my darling husband.
Without you in my arms, I feel an emptiness in my soul. I find myself searching the crowds for your face—I know it's an impossibility, but I cannot help myself. I miss you so much my sweet husband.
Those we love don't go away, they walk beside us every day. Unseen, unheard, but always near; still loved, still missed and very dear
It's the body that dies not the soul. You'll always be with us in our heart. There is nothing that I can do for you than praying. May God bless your soul dear husband!
Providence was indeed kind to me, for I had the good grace of meeting someone like you. You were everything I had hoped for and so much more. Thank you, husband.
When a great man dies, for years the light he leaves behind him, lies on the paths of men. I promise to raise our kids in a way that will make you proud. I miss you hubby!
Those special memories we made, helped me to live on even though you're gone. I will use today, the 1st anniversary of your passing, to remember what a truly wonderful husband you were.
We mark a year of your passing with the same feelings as every other day – sadness that you're gone and wishing we could tell you one last time how much we care for you. Rest in peace, my adorable husband.
Death ends a life, not a relationship. You are very much alive in my heart and forever you will be a part of my being. I miss you hubby!
I can't touch you anymore, can't hear you, can't see you but I can feel you all the time because you are alive in my heart. My love, we'll meet again one day!
You May Also Like
December 18, 2020
December 18, 2020
December 18, 2020