Death Anniversary Messages For Sister
Death is an inseparable part of the cycle of life. The anniversary of a sisters passing can be tough, traumatic and haunting for siblings and the family as a whole.
The death anniversary of your sister is the perfect occasion to let everyone know that she continues to live inside of you in your memories, and that you shall love her till you draw your last breath.
Below, you will find death anniversary messages for sister that will help you celebrate the love and bond you shared as siblings.
You may also like to check out: Death Anniversary Messages For Brother
Emotional Death Memorial Messages For Sister
We are nobody to question God's will. But it still hurts that he called you home so soon. May your soul rest in peace! Until we meet again, Rest in peace baby sister.
I can't touch you anymore, can't hear you, can't see you but I can feel you all the time because you are alive in my heart. My love, we'll meet again one day. RIP Sis!
Man is mortal but the love for them is immortal. Though you are not present here with all of us but your memory is stored in our mind. Rest peacefully in heaven Sis!
We dreamt of living a long life together but the dreams had been shattered. Last year you left me here and went to heaven alone. I still think you are here by my side because I can feel you. RIP SIS!
Sister, I cannot express to you the unimaginable hollowness I feel every single day. I hope you are doing well in heaven, sis. Thanks for looking out for me from above.
You are near even if I don't see you. You are with me even if you're far away. You are in my heart, my thoughts, my life, always. Rest in peace sister.
She was a beautiful person, she was my sister, and I'm just as proud of her as I can be I'm just very sad for the loss of my sister. RIP Sis!
To my dearest sister – every year I think it will get easier and every year it's just as hard. You were so special I can't let you go. I hope you're up in heaven looking down on us. RIP sis
My dear sister, never in my worst nightmares had I thought that I would have to live without you! My heart still aches for you.
It's the body that dies not the soul. You'll always be with us in our hearts. There is nothing that I can do for you other than praying. May God bless your soul Sis!
Having to live a life without you in it has been difficult. In loving memories, you shall continue to stay with us, forevermore. RIP Sis!
I look up to the sky and talk to you. What I wouldn't give to hear you talk back. I miss your voice, I miss your laughter, I miss everything about you. RIP SIS!!
One year ago, on this saddest day, you have gone to the place from where no one ever came back. I can't explain what is going through me. You are missed every day and every moment. I hope you are doing well with other angels. RIP SIS!
Days, weeks, and months have passed, but my memories of my sister stand still. I miss you terribly sweet sis!!
Spirit to spirit and heart to heart, sisters forever together and apart. Home feels different without you dearest sis.
Sister dearest, I shall never forget you. We are connected by more than family or blood, but by a love greater than anything else. I miss you terribly.
There is nothing more painful than to live without your loved one. I can't explain how much I'm suffering since your death. This was the hardest year of my life. RIP SIS!
All the amazing times I had with my sister become so vivid today. She was one of a kind and I miss her with all my heart.
Everyone says that time heals everything but even after 1 year, I still can't stop my tears. My heart is filled with sadness. I don't know how I will move on from this phase. Miss you a lot sis!
In loving memory of my sister, who had held this family together with her everlasting love and care, we miss you so much!
Touching Death Anniversary Remembrance Messages For Sister
I feel your presence watching and guiding me sister. Even though you are gone I know you're still always there to help if I need it. Rest in peace sister.
The biggest enemy of our life is death with which we can never win. Nothing can fill the emptiness of my heart that is created after your death. I'll always miss you. May God give you peace sis!
Another year without you and another year reminded me of how wonderful you were. It never gets easier and nor should it – losing someone so special will always be heartbreaking. I just cherish the memories I have. I miss you sis!
To my much-missed sister – you were so special to me and even though time has passed it never diminishes your memory and spirit. They live on long after you. Rest in peace.
My little sister,
no more diabetes, no more doctors, no more dialysis,
no more needles and no more hospitals.
Now you are a healthy, even more beautiful angel.
We love & miss you.
One Sweet Day little sister,
one sweet day.
Loving you for eternity.
I love you every day. And now I will miss you every day. Our hearts still ache in sadness, And secret tears still flow, what it meant to lose you. no one will ever know. RIP SIS!
I couldn't even realize how 1 year has passed since I lost you. It seems like it was just a few days ago. Your death has reminded us that in this world nothing is permanent, we all have to go when God wishes. Just stay peacefully in heaven and don't worry about us sister!
Sister, you were one of the few people who understood me. It was like you could see straight into my soul. I miss you, sis.
Sister, life has been tough, but you taught me one thing— never give up. I'm trying to become someone you'd be proud of. And I pray for you every single day.
Dearest sister, not a day goes by that I don't feel your absence. I miss hearing you recollect memories from your childhood. And I miss your invaluable advice. Rest in peace.
I loved you then,
I love you now,
I will love you forever
I miss you with all the tears of my heart.
Losing a sister is like losing your keys – you always find them in unexpected places if you look hard enough. Sisterhood is tried and true, remember me and I'll remember you. RIP SIS!
Death brings pain that time can only heal, No words could ease what we truly feel but with God, her joy is eternally sealed, and cherish her memories that death can't even steal. RIP SIS!
Since the day you left us here on this Earth I have missed you.
Not a day goes by that I don't think of you
and long to hear your voice, touch your hand or see your smiling face.
My life is forever changed by your absence.
I will forever hold you in my heart and remember you.
You were my soul sister, my best friend and part of my life blood.
I will love and miss you forever
and hold all of your goodness in my heart!
Remembering all the special times my sister and I had. She was like no one else and I miss her more than ever
Sister, life only gets harder by another day without your presence. On this day of your death anniversary, I pray for peace to be with you. RIP!
The pain of losing you is immeasurable. I know the biggest star in the sky that is shining the most is you. I hope you are living well in the world of the creator. RIP SIS!
Today I remember my amazing sister. My sister was a wonderful person and today I will remember all the kindness and love she bought in my life. I miss her more every year. RIP SIS!
The years I had with my sister will always be more memorable than the years she's been gone. You were our everything and every year we remember what a terrible loss from our lives you've been. May your soul rest in peace sis!
You know how some people inspire you to become a better person. You were that kind of person. And even though you aren't here anymore, I can feel you in my heart every time I look up at the sky. I miss you sis!


You May Also Like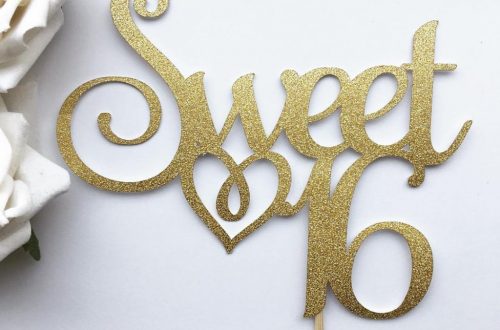 January 27, 2021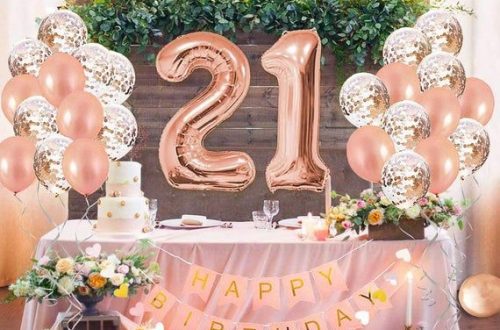 May 27, 2021
October 1, 2020