Deep Love Messages For Him & Her
Spice up your love life by expressing your deep feelings to your sweetheart with sincere love messages. There is nothing sweeter than receiving a romantic love text from your significant other when you least expect it.
There are so many ways by which you can show your partner how much you truly them, sending a romantic message is one of them. Below, we have compiled deep love messages that will help keep the fire of your love burning deep within your partners heart.
Heartwarming Love Messages For Him
Like a butterfly, your love flutters into my heart and finds a resting place. Like a Lion, your desires dominate the twists and turns of my innermost being. I love you!
I have had dreams about love but I never thought how love can truly change my life until I met you.
It takes great luck to have someone like you as a boyfriend. I feel blessed every day and every moment for this gift. I will love you till my last breath no matter what life brings before us!
You marked a spot on my heart that can never be filled by someone else. You hold the key to my heart, and I'm happy because nobody else does it as you do. You are my King
Your touch is with me always. It is burnt into my skin, as soft and warm as sun rays when a summer day sets in. This warmth reached my heart and it reminds me of how much I love you.
You turned my life into a journey of love and happiness. Every second I spend with you; I fall in love even more with you!
I have never loved the way I love you neither can I ever love any other person than you, my sweetheart, I love you heartily!
If there's one thing in this world I'm afraid to lose, it's you. I am so in love with you that I can't afford to lose you!
When I tell you I love you, I'm not saying it out of habit; I'm reminding you that you're my life.
Sweetheart, you fill my heart with such bliss and happiness that I never imagined was possible. You are a special gift from heaven and I promise I will love you until the day I die.
You are the strongest and kindest soul I have ever met and I am lucky to have you as my companion. You own my heart.
It's hard to find someone willing to stay with you in every up and down of your life. I feel blessed to have you in my life because I know no matter what happens you will never stop loving me!
Our love affair is one in town. It breaks my heart yet glues me to you. My heart breaks, not out of sorrow, but because I can't have enough of you. That's the reason I am sticking to and with you forever.
I have stopped comparing the day we met with the days we have share because as magnificent as it was meeting you, knowing you has been even more consuming. I love you.
I am lucky enough to get a person like you in my life who gives me a thousand reasons to smile every day. You are so precious, my handsome.
Romantic Love Messages For Her
Your love is so beautiful, and it's buried really deep inside my heart. The brightness of the sky can't be explained with words, and my heart bubbles with sheer excitement. All this is because of just one thing: your love.
If only you could see yourself through my eyes, you would understand how special and lovely you are. Love you my princess.
I wish to be everything that brings a smile on your face and happiness in your heart. I want to love you like no else ever did!
I haven't felt like this in my life. You inspire me to reach in my heart to love you with all of the passion and intimacy that's in me.
The real meaning of you is love + romance + care + support. You can't be compared with another. I love you, baby.
You're my heartbeat; your voice is like a gorgeous melody. I love you, my love.
You're my sunshine drop of joy and the pad of my life. I would not have been able to do anything without you. I love you.
They say love can't be seen, it can only be felt. But they were wrong. I have seen it many times. I have seen true love for me in your eyes. And it's the most beautiful thing I have ever seen!
They say love can't be seen, it can only be felt. But they were wrong. I have seen it many times. I have seen true love for me in your eyes. And it's the most beautiful thing I have ever seen!
You are my clear blue sky, my endless fantasy. This is why as every moment passes all I can think about is how wide, matchless and beautiful your love is.
Candies are unsurpassable to your sweetness and neither can flowers compete with your beauty and comeliness. Thank you for being real. I love you beyond words.
I may not be your first love, first kiss, or first date but I just want to be your last everything.
All the love messages in the world would not be enough to express my sincere adoration of you, my sweetheart. I love you with all my heart.
If I have one final breath, then I'd use it to inform you that… I love you. Life, for me, means nothing without you, my best and loved one.
Yes, we are imperfect but true love will make everything so perfect. There are few things in life that I care for beyond life, the first is love and the other is you
Heart Touching Love Messages
Your love is like the coolness of the river at night, the sunshine that comet from the sun during the day. You are the best with a perfect heart. Love you sincerely dear!
Every time you look into my eyes, you melt my heart and make me fall in love all over again. I love being loved by you.
Be my candle light for romantic dinners. Be my burning fireplace for cold nights. I wish you be my love till my dying days.. I love you!
By holding your hands tightly, I get the strength of conquering all the problems of my life. Stay with me always. I Love You!
In the night, the sky becomes dark doesn't mean the sun goes out of existence. That I'm not always by your side doesn't mean that I don't wish the best for you. Baby, I love you.
Words may go out of trend. Wishes may be left unfulfilled. Seasons may refuse to be habitual, but my devotion to you will remain strong, beautiful and constant. You can always count on that.
If I am allowed to ask one wish, I wish one thing. I'd wish that we would grow old And our love would last forever.
I love the sound of your voice when you tell me how much of a treasure our love is to you. I can never get enough of this love story as it continues to unfold so tell me more my love.
Love is like sunshine. It brings a shining glow to its beholder's face. And a warm feeling all over the body. It awakens soul and open eyes. And when its over, it leaves lots of small memories called stars, to remind the globe that it still exists. I love you.
My greatest fantasies are the ones that start with you and end with you. I love you truly, madly and deeply!
You're the fire in my soul, and all the beautiful things you do for me makes me eager to live another day. You got me for life because I can't trade you for anything in the world.
Love can never be measured. It can only be felt. You have painted my life with the colors of heaven. I don't want anything else as long as your love is with me!
Whisper in my ears the desires you have. Your every thought has become a driving force like the waves of the ocean and I cannot stop getting wet in this river of love.
Thanks for being there for me always. I've not met anyone who could love with such intensity. For me, you are the perfect lover in this world. I can't help loving you deeply.
You are the most beautiful woman I have ever known. You grew a flower in my heart which I call love. I love you more than anything else in life!
Moments pass and the ticking clock tells me how little time we have to share all these exciting emotions that I have for you. So kiss my lips my love.
Every day I thank God, for sending an angel like you in my life. You are one of a kind. I love you so much.
I see you in my dreams every night, even when you are far away, I will never stop thinking about you. You are the only one for me. I love you so much.
No matter what wonders my eyes have seen, nothing compares to the beauty I see when I look at you. I love you.
You are a beautiful star, and I am sure that the heavens are missing you, and the sky is jealous of me for possessing such a fantastic property. My love for you is until eternal.
You May Also Like
April 8, 2021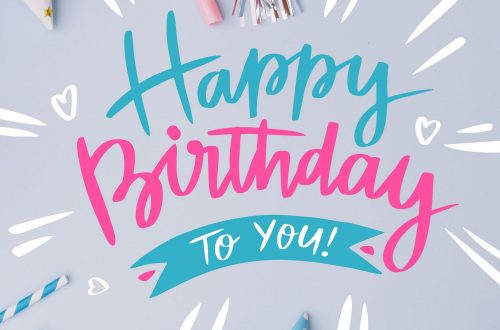 September 20, 2020
May 26, 2021