Happy Birthday Messages For Him
Birthdays are always special, sending a heart warming happy birthday message is a good way to start the day for that special man in your life. We have compiled very meaningful messages to help you express your joys and sincere wishes to your husband, boyfriend, father or brother on his birthday.
Look through our collection of best happy birthday messages for him, send to that special man in your life and wish him the very best as he celebrates his birthday.
Romantic Happy Birthday Messages For Boyfriend
To my dear boyfriend on his birthday, I hope this turns out to be the best birthday ever. Have a wonderful year to come. I love you so much.
The best gift I could offer you today is my presence and companionship for the rest of our lives. You are yet to know the full extent of my love for you. Happy birthday, my man.
Dear boyfriend, wish you the happiest possible birthday ever. I can never thank your mother enough for giving birth to my soul mate and making me feel blessed. Happy Birthday, my love!
For your birthday, I want to give you cuddles and soft kisses under the stars, but most of all I want you to know how happy I am to be your girl.
May the kisses I blow your way turn into a thousand dancing wishes that settle gently, one by one, upon your birthday; little gifts of love for you, this precious man of mine.
I might be a crazy lover, but I'll love you, care for you and hold you down till the end. Happy Birthday, dear boyfriend.
If it's true that nothing lasts forever, then I'll be your nothing so I can be with you forever, darling. Happy birthday, baby.
Success, good health and happiness are your potions this year. Turning a year older is a big deal and I'm glad I get to be by your side as you grow up, for the rest of your life. Thank you for being the cause of my good days and for helping me get through my worst. Happy Birthday Boo
Happy birthday, sweetheart. I love you now and forever, baby. Enjoy your day.
On your birthday, I wish you get whatever you desire for. May you be successful and succeed wherever you go. Wishing you a very Happy Birthday sweetheart!
Sending you ocean of love on your special day, sweetheart! May your birthday be as cool and cheerful as you are!
The best thing in the world is getting to celebrate the birthday of the one you love. I am so lucky I can call you mine. Happy Birthday.
To my boyfriend, I am wishing you the very best on this special day. I truly believe that we were meant to be together, and I look forward to spending many more years with you. Happy Birthday Baby!
Before I met you, I was weak, broken and lost. Everything changed when you came around. I celebrate you on this special day for everything you have done, and more so for the amazing things, you will do in the future.
Happy birthday, honey, wishing you many years of greatness. Love you, my heart's desire.
You are the man of my dreams, and I am so lucky to have found you. I want to shower you with hugs and kisses today. I love you so much. Happy Birthday!
It is rare to find someone who is perfect for you. I am so happy that you came into my life. I wish you the best on your birthday, and every day after that. I love you.
When you hold me, I feel like I am home, so safe and warm inside. Happy birthday to the man that I love with all my heart!
I wish I could shout through the whole universe just to announce that a special person was born today. Happy birthday, my handsome prince.
You are the love of my life, and I look forward to every moment with you. Happy Birthday to you, my love. Sending hugs and kisses.
Lovely Happy Birthday Messages For Husband
We are two hearts, once lost and stray, but we have found our way back to each other. Home is wherever you are, and I am so grateful for everything. Happy birthday, King of my heart.
One of the best feelings in the world is celebrating the birthday of a loved one. I am so lucky and blessed to call you mine. Sometimes, I feel like I don't deserve you, but I know we were meant to be together. Happy birthday to the father of my kids.
Happy birthday to my adorable husband! I can't imagine my life without you, honey, wishing you the greatest happiness that can be!
From the moment I saw you, I was intrigued by your smile and handsome charm. Now it is your special day, and I want you to know I am still head-over-heels. Happy birthday my king
I call you mine because you made me yours. On your day, I just want to wish you a very prosperous birthday. May this day mark the beginning of new happiness for you. Happy birthday, love.
As the birds own the sky and plants own the land, I just want to tell you on this special day that you own every part of me. It's just me and you forever baby. Happy birthday daddybear.
Happy birthday, my one in a million. My darling, you are special and more than capable of achieving everything you put your mind to. I want to hear lots of your success stories in the upcoming years and always. Happy birthday, world's best hubby.
To the world, you're just a guy but to me, you're worth more than all I ever wished for. You're my soulmate, my best friend, my gym partner, my brother, my lover and lastly, my soulmate. Happy birthday, my king.
To the man who lights up my world, may you never stop soaring high, because the peak is just the beginning. I Love you to bits, honey.
Happiest birthday to the man of my dreams and the only guy who gets to call me his'. You and I are like bread and butter; smooth and perfect for each other. You deserve the best in life, and I promise to make you feel like the only man in the world.
You are the light that shines at the end of my dark tunnels, the fine breeze that hits my face in the morning, and the glistening stars that color up my night sky. Seeing your favorite person celebrate their birthday is one of the best feelings in the world. Have a good one, love of my life.
If I was given another chance to choose a lover, I would choose you over and over again. There's nothing else that completes me more than being by your side. Have a blast, baby boo.
Let our Deep love give us so much warmth that cold and lonely passes easily. I am always for you and you are always for me. Happy Birthday! Stay Blessed!
On your special day, I pray that the ground you walk upon will forever bring you blessings. The sky above will forever release favor on you. The breeze around you will forever blow peace. Happy birthday my love.
I call you my sunshine because you light up my world, you're the shade I run to in my days of rain. What more would I ever ask than for you to have an amazing birthday? Love you lots.
Darling husband, On this special day, I just want to let you know how much you're special to me. You came into my life and made me see light where I once saw darkness. You believed so much in me, that I started believing in myself. You love me for just being me. No one deserves to be happier than you today. Happy Birthday, Sweetie.
You are the kind of boyfriend that every girl dream of. I can only thank God for giving me such a wonderful gift of love. I want you to know that I'll love you as long as I live in this world. Happy birthday!
Happy birthday, my love, I pray today that you live a long, fulfilling life. When it's time to face your fears, may you be strong, may you never dwell in your failures and may you never lack the wisdom to multiply and sustain all you ever wished for. Happy birthday, Dearest one.
To the man that owns my heart, may you soar higher than an eagle, may your heart's desires come true and may you never stop being in love with me. Happy birthday, baby.
My life has been a fairy tale since you rode up on your white horse to rescue me from my loneliness. I love you so very much. Wishing you the best on your birthday and life afterward.
Best Happy Birthday Wishes For Him
Dear prince charming, on this special day, my heart and soul are in awe of the person you are and the strong-willed woman you have made me become. May you receive all the happiness, wealth and health in the world. If anyone deserves all this, it's you. Happy birthday and best wishes in everything.
You give me lots of lovely memories, and I am happy to have you by my side. Therefore, on your special day, I am sending you tons of Birthday wishes. You are not just my boyfriend, and you are my best friend and soul mate.
Wishing a Happy Birthday to the most charming, funny, attractive and rocking personality in town. Have a great day. Best wishes dear friend.
Wishing you the happiest and best birthday to my prince charming. I really hope you know that you are the greatest every day present for both of us! Happy Birthday. I love you so much.
If beating up a soldier would show how much you meant to me, then I would be on my way to the barracks. Not because I'm crazy, but because I would love to show how much you mean to me. Happy birthday, best friend.
To the most handsome man I know: may your special day be everything you wish! May your next year be full of joy, success, and happiness.
Though we are separated by miles, our hearts are always together. You are present in my every dream. Happy birthday to you my heartthrob!
To the most handsome stud in my life: Best Wishes on your birthday! I hope you take the time to celebrate the success of the past year and look forward to the next with the same drive and dedication! I am so proud of you.
Sending birthday wishes to my steady rock. You are the man that I can always count on, and I thank you for that. Happy birthday my love.
My dear cousin, you have always had my back, and I can't thank you enough for that. On your Big Day, I want to assure you that so long as I live, you'll always have a shoulder to lean on.
Happy Birthday Messages For Brother/Dad
Happy Birthday To My Brother. Thank you for being my built-in best friend for life. Enjoy your special day! It only comes once a year!
On your birthday, I just want to express my gratitude for always being there for me. I can never repay you for all the amazing things you have done for me. Not only have you been a fantastic father to me, but you have also been my greatest role model and mentor. All I can say is thank you. Happy birthday daddy!
May your life be filled with sweet moments, happy smiles and blissful memories. May this day give you a new beginning in life. Happy birthday dear brother.
My sweet Dad, nothing in this world can ever change the great love that I have for you. I will love you until the day humans become extinct. Happy birthday to the best dad in the world.
May all your dreams come true and May God crown you with all the success in life. Wishing you many returns of this day. Happy birthday big brother!
Happy birthday papa. Many happy returns of the day. I love you more than I can ever tell.
Happy birthday, brother. To the world, you are just an ordinary person, but to me, you are God's greatest creation. Thank you for being such a wonderful brother to me. May God bless you every second of your precious life. I love you so much!
My dearest brother, the joy you bring to my heart can never be bought, even with all the wealth of the world. May you always be protected from all evil eyes. And may you always know happiness and prosperity. Happy birthday baby brother!
You make me feel grateful not only because you are an awesome dad but also because you are a perfect human being. It's a blessing to be a part of you. Happy birthday father!
You are not just my cousin, but my best pal. As you enter into another wonderful chapter of your life, do know that I am privileged to have someone special as you as a relative and as a friend. May the Heavens bless your new age.

You May Also Like
December 14, 2020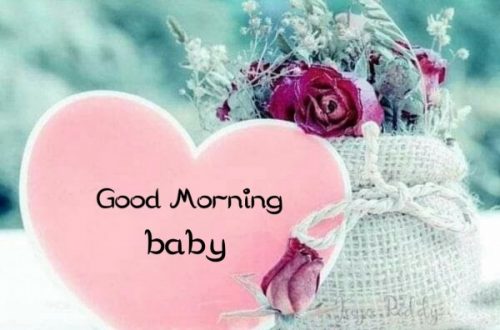 September 22, 2020
September 17, 2020