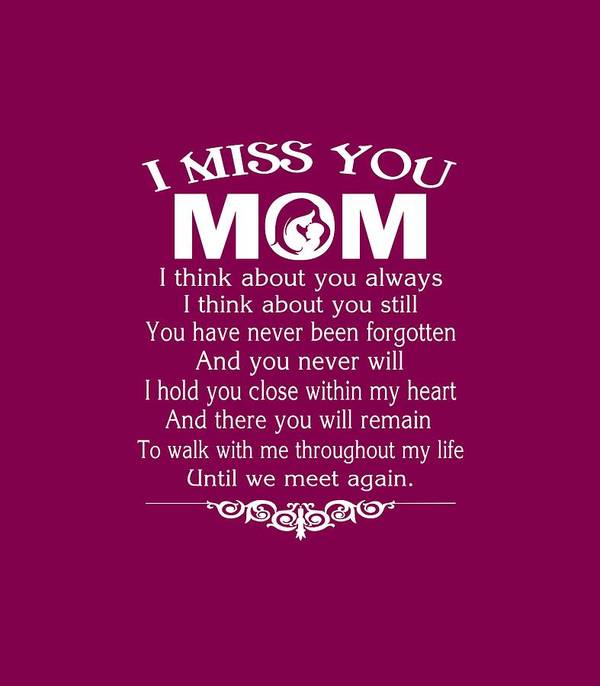 I Miss You Messages For Mom After Death
Losing a mother is one of the greatest blows life can launch on us because mothers are very special, they give life through childbirth and their unconditional love goes on until their last breath.
The memory of a mother is unforgettable. It is impossible to move on from the memory of losing the woman who sacrificed happiness in her own life so that you could have a better one. Expressing your pain and sadness through words is also a way to pray for your mother.
In this article, we have gathered a unique collection of I miss you messages for mom after death that will help you express untold emotions for your mother through words.
You may also like to check out: Sample Tributes To Late Mother
Missing You Messages For Mom After Death
Things are not the same without you mom! I miss you in every moment. Your memories are what occupy my mind. Now in every moment of my life, I just think of you.
Everything I know today, you inspired or laid the foundation. There's nothing I have today that you didn't encourage me to go for, yesterday. I have lost a rare gem in you. I miss you so much, mom.
How I wished tears can bring you home. How I prayed I would hear your loud footsteps. I would give anything to see you and hold you tightly without letting go the second time. I miss you a lot, mother.
The world changes from year to year, our lives from day to day, but the love and memory of you, shall never pass away. I miss you mom.
Did you have to leave, mom? Did you have to leave me shattered, with my world turned upside down? Did you have to make me miss you with tears running down my cheeks? Did you have to leave me broken?
Death thought that it could take you away from me. But it could never take your memories away from me. I miss you mother..
No one can take your place mom! You were a wonderful wife to my father, a caring mother to me and the greatest grandma of all time to my children. We all love you and miss you so much!
Dear mom, I hope you are watching me from wherever you are. I miss you every day.
True love is shown by a woman who underwent pain to give me life, a woman who chose to be strong when there were many reasons to give up on me. Mom, you truly loved me. Rest in peace.
A million miles are between us. I'm a man of sorrow, a motherless child. I want to stop missing you as much as I do, mom. Console me in ways only you can, please. Help me.
Daily, I fight with myself for not being able to return your love when you were alive. I was too naive to think that you would stay forever with me. I miss you, mommy.
Sweet memories of you keep us going even when the pain of losing you is still so fresh in our hearts. Mom we miss you so much.
Being a motherless daughter is so hard in this cruel world. No one care as you did. Missing you so much, mom.
You would have wanted me to be happy. Of course, you lived for my happiness. But mom, it is as hard as it gets. I howl every night in pains. I am trying, but it isn't good enough. I miss you.
Without you, the house does not seem like a house. No one can take your place. I miss you, mom. I wish almighty would grant you another life and send you back to me once again!
I've cried my heart out yet it seems that it isn't enough for me. I've touched the bottom of despair, and roamed about in utter grief. You left me high and dry, mom. I miss you badly, God knows.
You took yourself out, and left behind brokenness in all forms and shades. It is morning, but I still feel the night won't pass away. I miss and love you, dearest mom.
It's been years but it feels like it's just yesterday that you bade me an unwanted goodbye. So hard, so long. I miss you, mom.
You taught me almost everything, mother. But you didn't teach me how to live without you. How could you not? Why did you leave me hurting so? Hear me, I miss you so much it hurts.
Mom! If I had to get the last chance to meet you I would just ask you to hug me as tight as possible. I miss you a lot!
Heartfelt I Miss You Messages For Mom Who Passed Away
Though you are not with me you are always my hero mom! Every time I'll follow your guidelines in my life, I get success. I miss you a lot!
When I looked for someone who would be my father, you filled the gap effortlessly. When I needed the nurturing bosom of my mother, you gave me all in excess. Little did I know it was for a while. I miss you, mommy.
They told me I would get over your loss with time. They seem not to understand how close we were. How possible is it to get over losing one's heart? That is how much I miss you, mama.
If I could only turn back the hands of time. I would live right with you, show you all the love you deserve, make you happy and put smiles on your face. I miss you, mommy.
The day you left us was a really dark and frightening day mom, because we felt so helpless and alone. We are learning to live without you but it still hurts so bad. We miss you terribly.
Most people have a dream of seeing an angel but I'm the lucky one who got to spend so much time with an angel until your death, Mom! Today I miss you a lot!
Change is constant. I wasn't prepared for this phase of my life where I have to deal with your death. I want to be healed. I want a change, one that makes everything okay. Missing you, mama.
Even on your death bed, your love was still shining on us and that is what we miss the most. You loved us so purely and sacrificially like no one else ever will.
I miss you, mom! Without you, every single second has become very tough to spend! I want to hug you, mom. Please come back just for once.
My children teach me daily how priceless you were. I'm sorry that I took many of your acts of kindness and your sacrifices for granted. Mama, forgive me for not being the most easy of children to train. I love and miss you.
By this time last year, we were basking in the excitement that you had pulled through treatment. You fought death to a stand still. I believe you are better off, resting. I miss you, mom.
What we had was pure and timeless. The beauty of your affection was life-giving; I know because it saw me through painful ordeals. Your leaving has cost me a great part of my existence, mom.
No matter how many years go by, I still miss you so much. If only I could see your smile, hear your laughter and just hold your hand one more time mommy, if only.
Oh God, please keep my mom in peace and grant her the highest heaven. And tell my mom that her son is missing her presence.
Mommy I am blessed to have had the chance to call you mum even briefly. Your memory will forever give me strength and even though you are gone forever I want you to know that I love you still and miss you.
Nothing equates with your commitment to your family. I now understand the value of all that you did for us. I thought you were being overzealous. Thanks for being in my lifetime. I miss you, precious mom.
You modelled strength, gratitude, resilience and a life of unconditional joy. You raised me right, and gave me the right to live. Mom, it hurts to say goodbye. It will be hard, but it's well. I miss you.
Your love is irreplaceable. Your devotion is unquantifiable. Your value is inestimable. Your absence is unbearable. Things are no more the same without you. I miss you, mom.
When I see how people laugh and catch fun with their mothers, it makes me remember what a gift you were to me. I miss you, momma.
Mom, I knew that you had a serious disease but I had never imagined that it would take you away from me forever. I love you mom and I miss you!
You May Also Like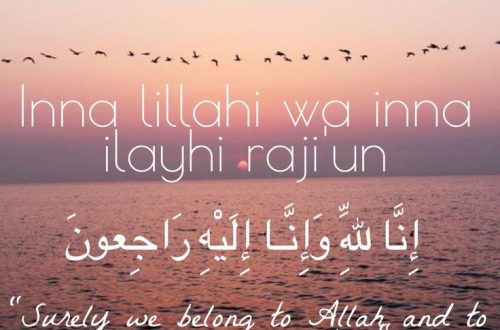 May 4, 2021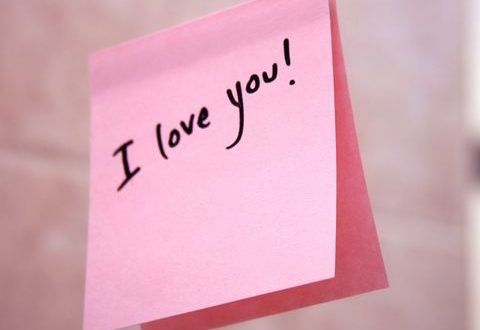 April 15, 2021
January 28, 2021