Merry Christmas Messages To Family And Friends
Christmas means something different to every person and family, but during this season, sending Christmas wishes to family members can remind them of your affection toward them.
Celebrate the true meaning of Christmas and embrace the warmth of your closest ones on this occasion of love and happiness.
In this article, we have compiled an array of merry Christmas messages that you can share with your family and friends to wish them the very best as they celebrate Christmas.
You May also like to check out: Merry Christmas Messages To My Love
Heartfelt Merry Christmas Messages To Family
My beloved family, I wish you all the health, wealth, happiness, and glee. Let us make tons of memories this Christmas. Merry Christmas! Enjoy all the Christmas delights and blessings.
Christmas is the time of the year to give gifts to your loved ones and appreciate their efforts of endless caring about you. Merry Christmas to you my dearest family!
As we gather to share memories of all the Christmases we've shared as a family, may this Christmas prove to be the best one yet.
Dear Family, With candles aglow, And a hint of snow, I wish you a merry Christmas.
Soft hearts full of childhood memories make our time at Christmas more special. Prayers to each member of my family to have a blessed Christmas season.
Christmas is the best time to reconnect with the family. We might have our differences but there is something that always pulls us together. Merry Christmas to my loving family
Being with you fills my heart with warmth and joy. You are the best present anyone could ever wish for. Merry Christmas to my family!
This Christmas, people may wish to have different gifts, but for me being with my family is the best gift I wished for the whole of this year. I know that having you around I will feel the happiness and joy of being home with all my loved ones, Merry Christmas!
Merry Christmas, dear family. May this season of hope and blessings shine in your life. Love you.
Christmas is extra special when you spend it with people you care about, and I'm so lucky I get to spend it with you! Merry Christmas Hubby!
It's the most blessed time of the year. It's Christmas. It's the time when the family gets back together again. Merry Christmas to the best family I could ever have!
May our hearts be filled with the miracles of Christmas as we celebrate this season together as a family.
Merry Christmas, may you be filled with the love of our Redeemer! Let happy moments be created this day, great thoughts for you and your family this blessed Christmas.
Santa winked and said to me He'd put something special under the tree. But there can be nothing as special as this: My family and I sharing holiday bliss.
Merry Christmas to you mum and dad, looking back at all the Christmas I have celebrated in my life there is no single one that you missed. You showed us how to love and give during this season. May God bless you and I look forward to celebrating it again with you around
Growing up together has taught us to fight for each other. You always come into mind when I am down and need support. This holiday I want you to know how much I love you, Merry Christmas brother.
I always cherish every Christmas we shared, nothing can be compared with the joy of seeing everyone in my family. This Christmas I carry every memory with me, wish you all a joyous Christmas showered by God's love
Big family, big hearts, big pile of presents! I can't wait to share Christmas with all of you. Merry Christmas!
Being with my family this Christmas, is the best present I ever wished for. I feel the warmth and joy of being home with all of you! Merry Christmas!
May this Christmas be bright and merry for you. May Santa bring love and joy for you that last not only for this Christmas but also for the entire year! Merry Christmas Sis!
Lovely Merry Christmas Messages To Friends
May you feel the love in action during this Christmas. May the stars in the sky shine brighter on you and give you new hopes in life. Merry Christmas to you, dear friend!
Merry Christmas to my friend who is a blessing to my life. I wish you lots of blessings this festive season.
Friendship cannot be bought by money. I am lucky that I am rich with friends like you. This makes celebrating Christmas more meaningful!
This Christmas, I want to thank you for always being there for me when I needed you the most. I wish all the happiness knock at your door at this festival. Merry Christmas, best friend.
Friends will always love you no matter how many flaws you have. I wish you blessings in your life this festive season. Merry Christmas!
Merry Christmas to my friend who knows all the secrets of mine and knows very well what I like and what I don't! You are the biggest blessing of my life!
Christmas brings hope, joy, and love as Jesus was born on this eve! May you and your family also be filled with these blessings.
May your heart be filled with supreme joy and your home with sweet presents. Let's spread the laughter and cheers of this magical occasion. Merry Christmas Bestie!
May the happiness we have shared throughout the year renew your spirit this festive season! I wish you a Merry Christmas, my dear friend.
Best friends are no less than a family. You are one of my best friends in life. I love you just as much as I love my family. Merry Christmas!
Merry Christmas to my best friend. I feel so grateful to have a friend like you. Our friendship is as magical as this lovely festival. May your life be filled with boundless happiness.
This has been one of the best years of my life. Having you as a friend has made me realize how important you are. I am wishing you a very merry Christmas. Have a wonderful day my friend.
To my friends who are far away, I love you all and hope you have a splendid Christmas this season. Merry Christmas.
Though you are far, you are always close to my heart… Wishing you a wonderful Christmas blessed with happiness and success… Miss, you load my friend.
May your Christmas be merry and holidays be happy. May every wish of your heart is granted by the merciful God. Merry Christmas, my dear best friend. Hugs!
Wishing you a joyous, colorful, and love-filled Christmas. May this Christmas bring happiness and peace to you. All my best wishes to you this Christmas. Merry Christmas in advance, friend.
Wishing you colorful and happy moments in this Christmas season. May you enjoy every moment with your loved ones and friends. Merry Christmas my friend!
I'm so glad because I got the opportunity to enjoy the Christmas with you. Merry Christmas my dear friend.
May the holiday season end the present year on a cheerful note and make way for a fresh and bright New Year. Merry Christmas to you and your family!
Let this Christmas make way for a fresh new start for you. Embrace the many miracles it brings along and spread the love you have in your heart! Merry Christmas Buddy!


You May Also Like
December 10, 2020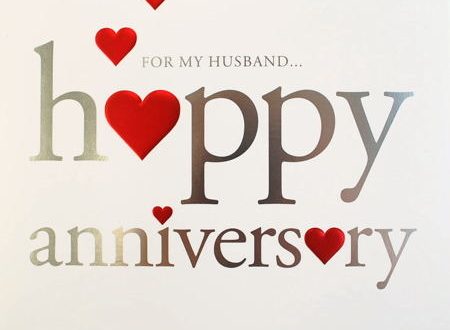 February 21, 2021
January 27, 2021