Happy Easter Messages For Friends
Easter is a Christian holiday that celebrates the resurrection of Jesus from the dead. Easter surely promises us a renewed hope, happiness and prosperity.
Easter is a joyous time to let your friends know how much they mean to you. Share happiness with them by sending special Easter wishes to brighten their faces with a smile as they celebrate Easter.
Below, you will find a collection of happy Easter messages for friends. We hope these easter wishes will spread the joy and magic of Easter to your dear friends.
You may also like to check out: Happy Easter Wishes & Messages
Happy Easter Greetings & Messages For Friends
Many happy Easter, pal! May God shower you with all the excellent blessings of the world!
The story of Easter is the story of God's beautiful window of divine surprise. May you find the renewal of hope, health love, and the spirit of God.
On this joyous day, let's pray to Jesus to arise in our hearts and bless us with His guidance. Happy Easter Sweet Friend.
Happy Easter friend. I wish you and your family a happy Easter celebration and lots of fun together.
Happy Easter to a special bunny! May your day be filled with fun and joy and lots of delicious chocolate Easter bunnies and peeps!
Warmest thoughts and wishes to you and your family on this occasion. Happy Easter Bestie!
My dear friend, I pray that God abundantly blesses you this Easter and the year 'round for the kindness and love you show everyone around you. Happy Easter!
It is not just about the Easter eggs or bunnies. It's the hope that this season enfolds in everyone's home. May this season come overflowing for you
Happy Easter, my dear friend! With a wonderful friend like you, every day is a beautiful beginning.
May every bit of your life be filled with Easter blessings and the colors of spring. Happy Easter!
May the colors and freshness of spring fill you with renewed energy and make you all charged up for success and glory. Happy Easter, dear friend!
May the love of the Lord and the blessings of Easter rain upon you, and may every one of your days be touched with renewal and grace. Happy Easter Buddy.
Happy Easter to you and your family. The essence of Easter is to spread love, joy, and forgiveness. May this Easter bless your family with grace.
Wishing you my dear friend every love and joy this season brings. Happy Easter!
Happy Easter. Holidays are more special with friends like you in my life.
Wishing my dear friend a delightful Easter celebration filled with everything that makes you so very happy.
I hope that your Easter basket is filled with joy, blessings and love for you and your family. Happy Easter, to my adorable friend.
The stone was rolled away. His promise was fulfilled. Wishing you all of the hopes of this day.
Happy Easter My Friend.
Sending you an Easter blessing. May the resurrection day of Jesus brings a miracle to your life and fill it with His love and blessings for eternity.
Happy Easter to a great friend. May your life receive a new light to walk in today and always!
Happy Easter Wishes For Friends
Wishing you a joyful Easter holiday celebration. May the deep meaning of this holy occasion constantly remind you that God is always with us!
He sent his son to pay the price for our sins. His mission was accomplished. To God be the glory! Happy Easter to all!
May you and your family get to experience the renewal of love and happiness of Easter. Happy Easter Sunday!
Happy Easter to a person, I consider a lifelong friend, a source of laughter and joy, someone who is very dear to me.
You bring sunshine and light to each and every day. I'm so fortunate to have you as my friend. Happy Easter!
You're such a sweet friend. I hope your holiday celebration is extra special. Happy Easter!
Happy Easter. To my fun friend! Hope the Easter Bunny was good to you this year!
On such a blissful day, May the blessings of Almighty shower upon you and your family. Happy Easter, Dear Friend.
Easter is a time of renewal and faith. May God bless you! Happy Easter to you dearest friend!
Sending you my heartiest wishes on this auspicious day. May God allow you a new beginning with great prosperity happiness and success! Happy Easter.
May this Easter holiday bring you blooming guarantees of love and happiness and help you achieve all of your dreams. Enjoy the holiday season, mate.
Easter guides us towards the light of God and paints our life with new colors. Happy Resurrection Day.
Easter is a time of remembrance and rejoicing. Take this time to reflect on the cross! Take this time to rejoice with your family. Happy Easter.
Happy Easter. I'm very thankful that we met so many years ago. You are one of my closest friends and I will always cherish our friendship. Wishing you a special and fun Easter. You truly deserve it.
From your colorful personality to your kind spirit, when it comes to friends, you're one good egg! Happy Easter!
Best wishes and warm greetings to you and may God shower you with all the great things that you deserve, for He is risen!
Easter is God's blessing to the world. It is his way of telling us that love and hope still exist in the world. May you have a happy Easter.
To My Forever Friend! Another Easter, another year that we are still good friends. Thank you for being such a wonderful person. Hope your day is special!
May the beams of Easter take away all your burdens, sufferings and replace them with happiness and love. Happy Easter Darling Friend.
May true happiness be painted in your heart with the colors of springtime. I hope Easter greets you with joy and prosperity. Happy Easter!
You May Also Like
February 28, 2021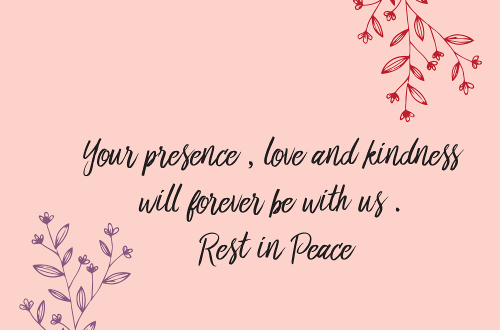 May 21, 2021
April 7, 2021