Romantic Love Text Messages for Her
Love text messages help you express the deep feelings you carry in your heart to the woman in your life. Make it a daily routine to take out a few seconds to remind your wife or girlfriend how much she means to you by sending out sweet love text message to her.
Below, you will find a collection of romantic love text messages for her that will help you express your feelings to that special woman in your life.
You may also like to check out: Romantic Love Text Messages for Him
Sweet Love Text Messages For Girlfriend & Wife
My greatest fantasies are the ones that start with you and end with you. I love you truly madly and deeply!
Your smile takes my breath away. It took my breath away on the day we met, on our wedding day, today, and every day in between.
I dream of a world where you and I would live for a thousand years to love each other. I know I'll never be tired of loving you.
Your cute smile melted my icy heart. Thanks for all the happiness that you gave me, I love you.
Love makes no sense if it is not to the right person. I feel very lucky to be with you!
Your beauty mesmerizes me. Your sense of humor puts a smile on my face. Your kindness and compassion fill me with awe. Thank you for being all that I could ask for in a woman and so much more.
If I could go a thousand miles just that make you mine I wont even think for a blink of an eye for my love for you knows no boundary. I love you my princess.
I would have given you the most beautiful flowers as a sign of my deep love for you, but they pale in comparison to your beauty. I would compare you to a star, but the most brilliant of stars is dim compared to your dazzling eyes. So I'll just tell you, in my plain humble way, that your love is the most precious thing in my life.
I call you my queen because you made me a king. You've turned our relationship into paradise, and I don't ever want to live without you. With you, is where my heart belongs. I love you!
My sweet, what can be better than looking into your eyes and seeing there the reflection of your soul and a boundless love for me? You made me the happiest man on Earth.
If I could give you one thing in life, I'd give you the ability to see yourself through my eyes, only then would you realize how special you are to me.
Baby, you give me so much happiness and I want to give you nothing less. Forever is just a start for us. We belong in each other's arms. I love you.
Every time you look into my eyes, you melt my heart and make me fall in love all over again. I love being loved by you.
You are the owner of my heart, my feelings, my soul and my body. I completely belong to you, baby. I love you.
You are the reason I wake up with a smile on my face every morning. You are never off my mind; You are in my dreams, and even then, you are still perfect in every way.
If someone asked me to describe you in just two words, I'd say "Simply Amazing."
My heart skips a beat, my love starts churning, my body does a silent dance, my mind spins round and round, my smile spreads from ear to ear; all because you are near.
There are so many different words to express our affections. I can say either I like you, or adore you, or love you, or I'm obsessed with you, but none of these words will describe what I exactly feel. What I really feel can't be put into any word.
I started collecting words from the dictionary for phrasing it for you, suddenly I found I am dry with words, so I need more words to describe you beyond dictionary words. You are my love my darling!
Please, tell me it is not going to end. You make me the happiest man on Earth, and I do my best to make you the happiest woman. We're a perfect couple, because we have so much love inside of us and we're always eager to share it with each other.
I'd rather be with someone who loves me more than I love her. I'm 100% sure that my happiness is her priority and no more sleepless nights.
Your love is my inspiration. Without you, I just can't imagine how my life would be. I'm glad God gave me someone as special as you. I love you, sweetheart.
You are my dream, which came true, I haven't met a more cute, intelligent, romantic, sweet, understanding and kind girl than you, I still cannot understand why I deserve such happiness, but I thank God every day for you.
Allow me to be romantic and tell you that a starry sky is empty without you, the sun does not warm, and nothing pleases me, only you fill my life with sense.
When I tell you I love you, I don't say it out of habit or to make conversation, I say it to remind you that you are the best thing that ever happened to me.
There are only two times that I want to be with you: Now and Forever.
My six-word love story: "I can't imagine life without you."
I might run out of text messages to send you, and I might run out of jokes too. My phone might run out of battery, but my heart will never run out of space for you.
My life fell into place since the day you became mine, I love you so much!
From the moment I first laid eyes on you, I knew you were a perfect match for me. I love everything about you.
Thanks to you, my life has never felt this good. Perfection is your second name, and beauty is your complete definition. I promise to keep your heart safe from heartbreaks and any other emotional baggage. I promise to love you all my life.
My princess you are my moment of weakness and strength, I enjoy every day spent with you in my arms, I just want to check on the cutest and sexiest love of my life.
Do you know why the moon doesn't shine today? Because the brilliance of your beautiful eyes illuminates all around! You are incredible!
They say love can't be seen, it can only be felt. But they were wrong. I have seen it many times. I have seen true love for me in your eyes. And it's the most beautiful thing I have ever seen!
Being your man is amazing. I love how you speak, how you smile, how you blush when I say something nice, how you laugh when I'm being silly. I love everything about you, baby. I love you.
You May Also Like
March 6, 2021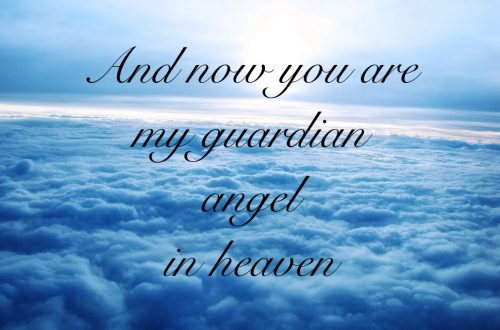 May 19, 2021
December 18, 2020