Romantic Love Text Messages for Him
Sending a heartfelt love text message to your husband or boyfriend will surely make him glow with pride. Spice up your relationship by expressing how much you value your man, fill the air with romance by sharing any of these sweet love text messages with your husband or boyfriend.
Below, you will find an array of romantic love text messages for him that will make your man feel loved and special.
You may also like to check out: Romantic Love Text Messages for Her
Passionate Love Text Messages for Boyfriend & Husband
They say love can't be seen, it can only be felt. But they were wrong. I have seen it many times. I have seen true love for me in your eyes. And it's the most beautiful thing I have ever seen!
Even if the oceans dried up and the days turn into nights and even if the stars starts falling from the sky, as long as you are by my side, my world will be perfect.
Before I met you I never knew what it was like; to look at someone and smile for no reason.
Behind your macho stature, there's a cuteness that spills over in the way you care and fuss over me. Don't ever stop.
Maybe I never told you this, but you need to know that there is nothing better than having you by my side. I love you to the Moon and more.
Thanks, sweetheart/ hubby, You are there when I feel sad, You are there when my mood is bad, You always support me in life, You are the only reason why I survive, Love you!
Just when I think that it is impossible to love you any more than I already do, you prove me wrong.
I found you, not because you were lost but because I was lost. You are the anchor I needed just when I was about turning back, you reached out. You saved me. If only with kisses I could crown you king, then my lips would worship you all day. I love you always.
The sun won't shine brighter than our love, no metal will be stronger than our feelings, and even time won't separate us. I love you.
I don't know the meaning of real love. I just know that when I hear you, my heart beats faster; and when we are together, it's like a fairytale…
This night, like every night, I'll tell my pillow how much I miss you.
Would it be crazy for me to tell you within this sweet love message that you are the best thing that has ever happened to me or ever will? Because I look at where we are now and I simply don't know if I could ever feel this way for another. I love you.
I wonder if you know how I truly feel and how happy my heart is when we are together? I would count the ways, but I would run out of time because I am sure one lifetime wouldn't be enough.
I know God has someone special for me, and there's no need to search for him, for he has found me, and I have found him. I have loved you all my life!
If I divide my love for you into equal parts and give everyone in the world their own portion, my remaining love for you will be just as immeasurable as before
If there were a way to command birds, I will ask them to sing you a love song every morning. Every time you cross my mind, there's a beautiful tune playing and I can't but dance for joy. You are my melody, my only fantasy, you make my life better than a symphony. I want you and need you.
Let's talk about love, let's wake up in each other's arms. Let's shut out the world and just stay awake sharing all our hopes and dreams. Let my heartbeat become united with yours, we were made for one another. It's clear as daylight that you are my soulmate.
I need you so much that it hurts to say goodbye. I only want to say hello and hug you. Leaving you for a moment is like the worst thing that could happen. But I am always happy knowing you'll always be mine.
In my definition of men and masculinity, your name is all that appears. You have shown me that a man can be everything a woman wants and more. Your Charisma is as loud as your heart is gentle. Without you, my life is on a rollercoaster ride, you saved me. Love like yours is rare.
I would be glad to grow old with one person, you. I have no use for crowd and noise, you are more than enough for this ride. While we think about the many children I will have with you, I will never forget how being alone with you makes me feel.
The best thing I have ever done is loving you, and the best gift I ever received is your devoted love.
After a while I started to doubt if you were real or just a dream. All men have virtues but you are the King of the pack, strong and loving me to bits. Every passing moment with you is a memory to cherish.
You are my Romeo and I am your Juliet: you make me happy in the craziness of this world.
I was lost and hopeless. But I kept praying for a savior to come in my life. God accepted my prayer and sent you. Now I owe you my life for eternity. Loving you madly is the only thing I can do perfectly!
I am so grateful you are my husband and I know you are there for me. Even my soul feels peaceful when I am in your arms. I want you to know that I am forever and always here for you, too.
My heart raises thousands of questions, why am I missing you, why am I thinking of you, why am I messaging you and so on, whatever may be the question, the only answer from me for any of these question is I LOVE YOU.
Every dream I have about you seems so real. Now I know you have become a part of my life even when I am asleep. You are always on my mind.
When we're together it's as if the world moves in slow motion and we're the only thing that's still moving. What can I say boy, your love has me hypnotized.
Some women say those butterfly feelings you get in your stomach, only exist when you're a young schoolgirl. How sad, they have never met a man like you.
It takes great luck to have someone like you as a boyfriend. I feel blessed every day and every moment for this gift. I will love you till my last breath no matter what life brings before us!
I had never thought that three words could change my life so completely. I love you, and I am ready to shout about it to everyone!
I used to live in emptiness, trying to find a reason to live. Then You came into my life and gave me something to fight for!
I feel something in my heart, It's like a little flame, Every time I see you, This flame lights up, This flame is special for you, Because I LOVE YOU!
Good morning my prince, wake up, today is a beautiful day and we have a radiant sun and even more: we have our love that illuminates our lives.
You're my first thought when I wake up, and my last thought before I fall asleep.
I want to plan now and forever with you. This love we share is enough for a lifetime. On my own, I can't last a day. But with you, I would take on every new day like a Queen whose King is bae!
I wouldn't want to have any other lover, because our bond is irreplaceable. I need you like a heart needs a beat.
You make me feel complete, I'm ready to say my vows before God and man, that I'll forever love you. There's no rush because I know we are on this journey together, you'll be mine and I will be yours, to keep forever. I love you.
Love is magical and you are all the magic I want to see. I have seen the power of love, it's there in your eyes. Your looks light up my world no matter how dark the days have been. What magic surpasses the love you shower on me. I can't but keep on loving you.
I love holding your hand, walking by your side. looking into your eyes and kissing your sweet lips EVERY SINGLE DAY.

You May Also Like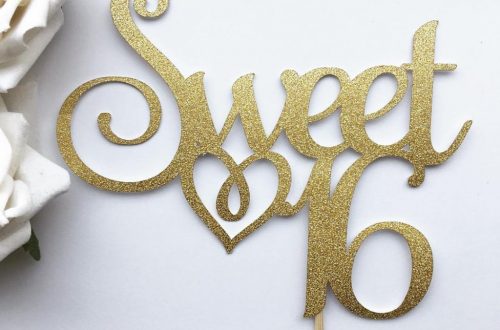 January 27, 2021
December 19, 2020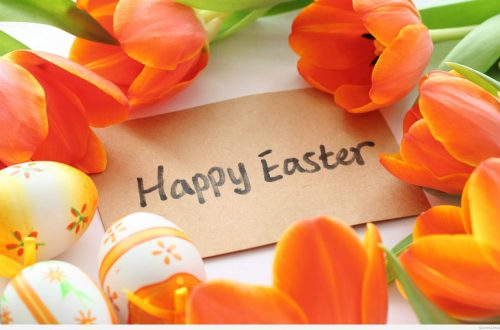 June 6, 2021