Thank You Messages For Attending Meeting
An expression of gratitude is always a great way to maintain a strong bond and build relationships. If you called a meeting, and had the pleasure of having the presence of the people to whom you extended an invitation, it would be good to express your gratitude to them for their time.
Below, we have compiled an array of thank you messages for attending meeting that you can send to your clients, business partners, team members or friends as a symbol of gratitude for their time and contributions.
Sample Appreciation Messages For Attending Meeting
Thank you for meeting with me today to discuss the position now available with your company. I enjoyed meeting both you and your staff. I am very impressed with your company and what it has to offer the community. I am highly interested in the position now open and would very much like to join your organization.
You had an option of simply saying no after what happened in the last meeting. Still you cared to show up and stay till the end. I sincerely appreciate your presence and the contributions you made at the meeting. Thank you for attending!
I would like to express my sincerest gratitude for the consultation meeting last Monday. The tips you shared during our discourse will be very beneficial to our company's future projects. I will definitely contact you before the end of the month to finalize our commitment.
It was great meeting with you today. I was glad to know we have a lot of ideas and business strategies in common. I hope we could have another coffee session again. It will be my treat the next time.
It was nice meeting with you and your family yesterday. Thank you for giving me the opportunity to present the details of the financial benefits of the insurance package you chose. Please let me know how I can be of further assistance to you.
It was a pleasure meeting up with you today. Your interesting points and strategy ideas bring in fresh perspectives on marketing. Please let me know if there are any other data I need to provide so we can proceed with the next steps.
It was a pleasure to meet with you this morning. I would like to express how thankful I am that you are considering our company to work on your next big project. We look forward to serving you soon.
We just want to let you know how thankful we are for personally meeting with the team this morning during breakfast. We understood your inputs better and it is our goal to keep you satisfied with our services.
I want to let you know how much we appreciate the time and effort you extended to us by dropping by our office to meet with us in person instead of just corresponding digitally. It is always our pleasure to serve you.
I would like to express my gratitude for our meeting yesterday. It was both enjoyable and informative. Your insightful presentation contained several innovative ideas that we are now considering for our new advertising campaign. The committee has asked me to express our sincere appreciation and to invite you to continue to share your expertise and advice with us as we formalize our course of action. With your permission, I will notify you as soon as we schedule our next planning meeting. We will look forward to seeing you there.
Thank you for the delightful luncheon meeting earlier this day. I hope that you find the solutions we offered to be helpful in achieving your immediate goals. Please let me know if there are other concerns I could help you with.
Thank you addressing your concerns during the meeting last Tuesday. Your feedback is valuable to us because it helps us assess the effectiveness of our services. I look forward to our next meeting where we can discuss other pressing concerns.
Thank you for taking the time to meet with me last Tuesday. I enjoyed hearing your ideas about the latest software developments. Your passion for your work is very encouraging especially to a budding programmer like myself. I look forward to our next meeting.
Thank you for meeting with us yesterday. Your honest feedback helped us decide on how we will approach the advertising and creative aspect of our promotional efforts. It is always a pleasure to see and learn from you.
It was a pleasure to finally get a chance to meet you today. Your research project sounds very interesting and offers a compelling value proposition to to the mobile phone carriers. As discussed, my team has done extensive work in the type of data collection that your research requires.
Please let me know if I can provide you with more details about how we would work on the project.
Look forward to speaking with you soon.
It was a pleasure meeting you yesterday. Your ideas on new approaches to sales in our region were insightful and of great help to me. Thank you for making time to meet with me and for sharing your thoughts.
I am happy that we were able to meet yesterday and discuss the steps to take for our annual event. I just want to you know that I also relayed the news to my colleagues and they were as excited as we are. I look forward to meet with you again. Let's keep in touch.
I'm glad that we had the opportunity the other day to discuss to plans for the upcoming events of your school. Meeting with your faculty members was also a fun experience for me. I will make myself available next week to further discuss the specifics of your event needs.
On behalf of the municipal board of directors, I extend my heartfelt thanks for your attendance during our meeting yesterday. I hope that you found our business opportunity presentation useful to the overall economic growth of our city. We look forward to another fruitful meeting in the near future.
Thank you for the opportunity you gave me to interview for the testing position. The development projects sound exciting and the people I met were congenial and professional. (Company Name) seems like a wonderful place to work and I would very much like to be part of the (Company Name) team. I will be available next week and will be happy to provide more information to help you make your decision.
You May Also Like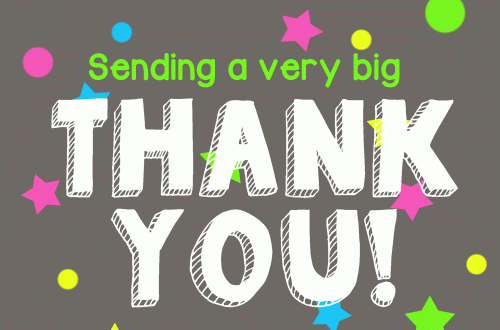 December 15, 2020
December 19, 2020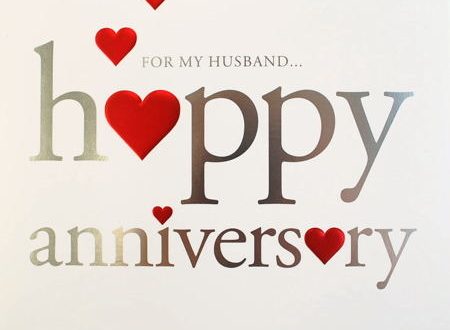 February 21, 2021