Funny Good Morning Messages For Her
You can easily make that special woman in your life laugh in the morning if you want to. Wake her up to humour and make her mornings joyful and filled with laughter by sending her funny good morning messages.
Below, you will find a collection of funny good morning messages for her. Share these messages with your wife, girlfriend and female friends. Be the reason why she smiles early in the morning.
You may also like to check out: Romantic Good Morning Messages For Her
Hilarious Good Morning Messages For Girlfriend
I am not sure what I'm doing up this early, but I don't deserve to suffer through this alone. It's pretty much torture. So… good morning!
If you had a nightmare, I hope this text heightens the horror of the scenes. LOL. Good morning
I want to ki*ss you, lick you, bite you, and to make sure I eat every bit of you. My sweet buffalo meat. I really miss it. Good morning baby! Have a lovely day.
I'm the first to send you a good morning message. Yay! I just won a competition between us that you're not even aware of. Good morning, sweetheart.
Your powerful smile has taken away my heart and now I am only breathing with my brain. Maybe in no time, my brain too will be taken along. I just want to say good morning baby!
If I could get a better morning for you, I bet all of my salary that I would, plus all of yours too. Good morning, sweetheart.
Whenever your alarm, whatever it is, finally wakes you up, I hope this text gives you a reason not to sleep back. Good morning, honey.
My love, before you awaken, I think about how lucky I am. You are kind of a nightmare, in the morning!
Smile right when you wake up because soon enough, you'll realize it's not weekend yet. Good morning!
The first time I set my eyes on you, I almost hit my head on a rock because I could not take my eyes off you. I was rescued by an old woman who gave me a dirty slap for being too naughty. Good morning my heart!
I wake up in the morning and first thing I think of is you, the second thing is hot cocoa, third and fourth is you again. Good morning peaches.
Remember to take your time when getting off the bed. That's the trouble queens have to endure. Sorry, and good morning, my darling.
First things first. How can I really build up a good morning message for you, so I could send tomorrow? Meanwhile, good morning, my love.
Too much of everything, they say, is not good. So let this be a blank message for you. Good morning, sweetheart.
Once, I dreamed about waking by you to say good morning every day, but one who doesn't work won't eat. Damn my job! Good morning, dearie.
I'd rather send you these good morning texts than send you gold and silver in the morning. You agree, right? Good morning, honey.
My idea of a perfect morning is opening my eyes, rolling over, and going back to bed. Here's wishing you an equally joyous time. Good morning!
They said you only ask "How was your night?" when you did adult thing the previous night. So how was yours? Good morning, baby.
Wake up and welcome one more unproductive, leisurely day that comes with nothing for you but leaves with a promise of another similar one.
Morning! I do not like saying 'good morning', because if the morning is really good, I do not have to get up and go out in the world to talk to people.
Humorous Good Morning Messages For Wife
Good morning! It's time to wake up and give the bed bugs rest, you've really made them suffer with all your snoring.
Mornings were made for special people, unfortunately, we are not some of them, I hate mornings as much as you do but I guess we have to wake up and do something. Good morning!
Good morning wifey! Go ahead, drink some coffee and make it look like you know what you are doing.
Wake up to this message saying good morning, then meet all the housework I ran away from. Good morning, my darling.
Maybe the reason you woke up to my absence is because I've finally run away from you. Just kidding. You're so amazing that I'll never do that. Good morning beautiful.
Pretty wife, have a good morning filled with sweet moments. Make sure you bring me a wallet from your tour and not come empty handed like last time.
Good Morning, love! I wanted to convince you that you are a joy to be around, early in the day. I wanted to, but you can always tell when I'm lying!
Good Morning, to my one and only! You are the reason why I get up early, every morning, and have to stay on my guard!
Join a lot of beautiful women out there to receive a good morning text, but don't leave me for any of their husbands. Good morning, my dear.
If you wake up high, kindly sleep back, so you can acknowledge this message when you read it. Good morning, honey.
I'm so at rest right now, and it's not because you're not here. Just thought I should tell you how I feel. Good morning, baby.
You can't have me and a good morning together, so I choose a good morning for you. I'm at work. Good morning, dearie.
If you did not see me as the first thing after you woke up, I'll advise you to sleep again. Good morning, darling.
Good morning, love, I left the house early today so I could say this: I love you but dinner better be waiting for me by five.
Do you want breakfast in bed? If yes, it's not possible today, because I'm already at work. Good morning, honey.
I did not forget to kiss you before leaving for work, just that I took the evidence to the office. Good morning, my love.
I love that God brought us together. From one procrastinator to another… It's your turn to hit the snooze button. It's definitely not time to wake up!
Love gives all for his partner, but my name is Peter. How do we reconcile this? Good morning, darling.
When you wake up, you may start to miss me. This text is to remind you to miss me. Good morning, darling.
Good Morning, lazy! May this day be full of productivity…from someone else! Obviously, not you!
Funny Good Morning Messages For Friends
Friend, I am sending you a Good Morning message, even though you are probably asleep! And will be, in the afternoon, and at night! Seriously, are you ever awake?!
Good Morning! Saying goodbye to your best friend can be difficult … but I'm sure you'll go back to bed in no time!
Today I woke up with a horrible realisation that it is not Friday, and tomorrow is not Friday either. What is even worse is that the day after tomorrow is also not Friday. Good morning friend.
Good Morning to someone I would like to consider to be a friend. Don't get too excited. I stated that I would like to.
Thank you, in advance, for helping me do my part of the morning chores. I really had to run. Good morning, sweet friend.
There's so much good that can come from you, but I won't mention any, so pride doesn't kill you. Good morning dear friend!!
Wake up and disgrace the sun with your bright eyes. Just don't look at it directly, for your own good. Good morning bestie.
Wake up and be thankful because I'm your friend. Because you'll never have a better friend than me. Good morning!
Good Morning to a friend who starts each day by asking important questions: Should I get up at ten or eleven? Is there pizza left over from last night? Have a good day, deep thinker!
Sleeping is perhaps the only activity in which you can easily outperform me because it takes no effort, no talent, and no practice. Good morning dear friend!

You May Also Like
April 16, 2021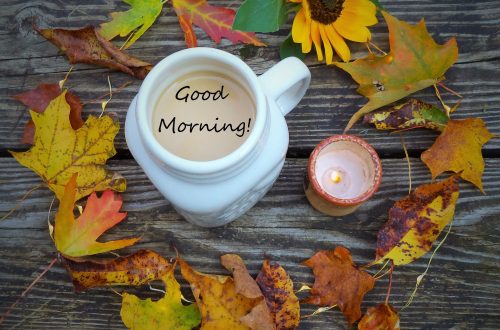 December 6, 2020
April 15, 2021