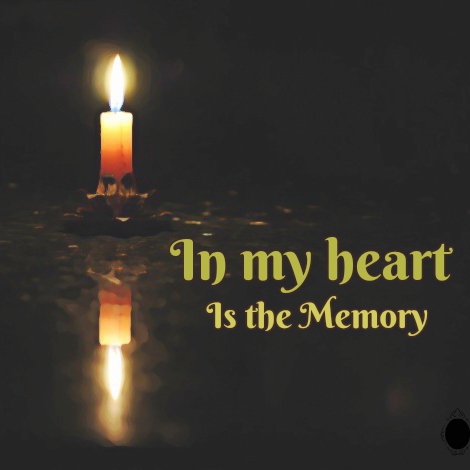 Death Anniversary Messages For Friend
The anniversary of someone's passing is a hard time for all who knew them. The death of a friend can leave behind such strong memories that it is impossible to forget them.
In this article, you will find death anniversary messages for friend. Share these messages with your friends that are grieving, or use these messages to remember you dear friends that are no more.
Heartfelt Death Anniversary Messages For Friend
Coming to terms with the fact that my friend is no longer here has been exceedingly difficult. I hope he's doing well in heaven.
It's been one trip around the sun without the light of your love. I hold your memory as a glimmer in my heart. I miss you dear friend!
The first day without you felt like a year, and this year feels like a century. Yet in my memory, I spoke to you only yesterday. You will always be alive in my memories darling friend!
It's as if all the light went out of the world one year ago. Your memory is the nightlight that I need to sleep. I miss you my dearest friend!
We are nobody to question God's will. But it hurts so much that he called you home so soon. May your soul rest in peace!
Time flies fast. Life goes on at its own pace. But some memories can never be forgotten or erased from the mind of the dearest ones. You will always remain in our thoughts.
Remembering you is easy- the things you used to do and say. The hard part is having a lost loved one in you- the heartache never goes away. I miss you my best friend and confidant!
Parting ways broke my heart; however, I gain peace and strength from the promise that we will meet again some sunny day. Rest in peace my friend!
You had come into my life as a blessing, but I could not hold onto it for long. My dear friend, I can never forget you. Rest in peace!
There's nothing quite as sad as the moment when the person with whom you experienced your best memories becomes a memory too. R.I.P dearest friend.
Grief is not weakness. It is the strength of someone who must love across the divide. I love you dear friend and miss you badly!
Losing you was difficult. Learning to live without you this year has been even harder. Your place in my heart cannot be replaced. Keep resting in heaven dear friend.
Friends like you should be around us for our entire lifetime. There were just too many things to learn from you. You will always be respected and remembered.
Because I think of you every day, you technically never left; nevertheless, it's been a dark, difficult, and painful time since I lost a dear friend that can't be replaced.
Sometimes I hope you'll walk through the door, when in reality, you'll walk the Earth no more. To get through this painful time, I remember good memories of times we spent together. I miss you dearly, my friend!
My friend, I know today is a sad day for you as it's your father's death anniversary. But I would like to say that I have faith that he is now with God, watching over you as an angel. He is fine.
My friend, years will pass away but you will be evergreen in the gleeful smiles and loud laughs of my memory. May peace be forever with you.
Death Anniversary Remembrance Messages For Friend
There is no getting used to losing someone you love. Once you think you've accommodated the grief, it surprises you in new ways. I miss you badly best friend!
A year's worth of little moment and reminders has passed. Those moments are testament to your loss, but they also show the depth of your love. Know you are missed everyday my friend!
There have been so many moments this year when I looked up at the stars and whispered, "I know that was you."
Like an abruptly uprooted tree, the loss of a loved one leaves us with an aching hole that never quite fills up. I miss you dear friend!
My heart still can't accept that you are not with us anymore. You were my strength. In this one year, there's not a single day that I didn't miss you. It's not easy for me to move on from this pain.
You were a lovely soul. On this day, I miss you. I miss you, my friend. I miss you.
When you left, you took a part of my heart with you. It brings me comfort, knowing you are not alone. Keep resting my lovely friend.
I know you are mourning today and remembering your deceased father but at the same time let's not forget to celebrate his wisdom, honesty, and memory. My prayers are for him.
There is nothing more painful than to live without your loved one. I can't explain how much I'm suffering since your death. This was the hardest year of my life. You are greatly missed dear friend.
I can't touch you anymore, can't hear you, can't see you but I can feel you all the time because you are alive in my heart. My friend, we'll meet again one day!
I remembered you in the rustling of leaves beneath my feet. I remembered you in the whisper of falling snow. I remembered you in the song of spring birds. I remembered you in children's summer laughter. You are with me always.
Although life doesn't last forever, love is eternal. This year has not separated my heart from yours. I miss you!
Pretty much, everyone had a very high opinion of my friend. It is tragic that he had to depart. Let us all pray for his departed soul.

You May Also Like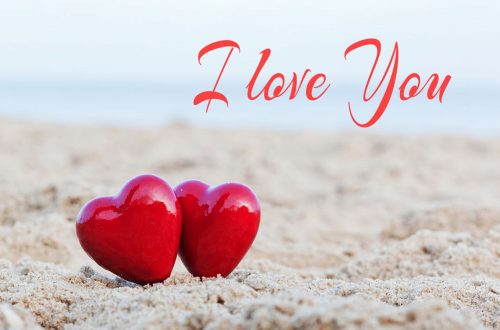 April 15, 2021
May 10, 2021
March 29, 2021