Happy Independence Day Quotes and Messages
Happy Independence Day!! It is that time of the year when we celebrate the bravery, sweat, blood and sacrifices of past heroes for our great country. Wave your flag with pride, for the freedom we enjoy today was bought with blood and sweat of citizens of this great nation.
In this article, we have compiled an array of happy independence day quotes and messages. Share these quotes and messages with your loved ones to celebrate the freedom of our dear country and the sacrifices of our fathers.
10 Happy Independence Day Quotes
In the truest sense, freedom cannot be bestowed; it must be achieved. – Franklin D. Roosevelt
Freedom is never dear at any price. It is the breath of life. What would a man not pay for living? – Mahatma Gandhi
Enjoy the peace your valor won. Let independence be our boast, Ever mindful what it cost; Ever grateful for the prize, Let its altar reach the skies! – Joseph Hopkinson
Freedom lies in being bold. – Robert Frost
Better to die fighting for freedom than be a prisoner all the days of your life. – Bob Marley
Freedom is the atmosphere in which humanity thrives. Breathe it in. – Richelle E. Goodrich
Let freedom reign. The sun never set on so glorious a human achievement. – Nelson Mandela
This nation will remain the land of the free only so long as it is the home of the brave. – Elmer Davis
Independence means.. enjoying the freedom and empowering others too to let them do so. – Vikrmn
Patriotism is, fundamentally, a conviction that a particular country is the best in the world because you were born in it…. George Bernard Shaw
Happy Independence Day Messages
My love for my nation is worthiness. My love for my people is endless. All I desire for my country is happiness. Let me be the first person to wish you a special happy Independence Day!
As we mark our Independence Day today, try to think of something that you have done to better the welfare of the people. If nothing comes to mind, then try to think of what you might be able to do in the future. Happy Independence Day!
Thousands of people gave their lives so that we can live with freedom and happiness. Today is the day to thank them all and promise to work for our country. Happy Independence Day.
Freedom is something you have to fight for. We've tried so hard to earn it, so let's celebrate the fact that we still have our freedom. Never let go of it and always carry it in your heart. Happy Independence Day!
Today is the day we pay respect to our beautiful nation. We've done so much to build our very own culture and heritage, so let's celebrate it today. May this Independence Day be special for you and your loved ones.
A very amazing Independence Day to you. I am sending my great independence saying on this special Independence Day. I am praying that all your dreams come true, forever and always. I hope that you will proudly raise the flag of the country high and celebrate how far we have come and how we are still here despite all that has happened in the previous years. Happy Independence Day to you.
A lot of people laid their lives to make this country better. We should respect that and not do anything that will drag the name of the country into the mud. It is our collective responsibility to make this country better than the previous years. Happy Independence Day!
Today we cherish the ones who made our independence possible. Freedom is hard to get, but we were blessed to have it. Let's appreciate everything we have and celebrate the great miracle of freedom. Happy Independence Day.
Let us rejoice in happiness and indulge in celebration… Saluting them who made it possible… Who made our country stand high and mighty. Let us make them our inspiration. Happy Independence Day!
Freedom is priceless; you can never buy it anywhere. Remember that the freedom you enjoy now was as a result of all the fights, hustles and struggles of many of our lost soldiers. Let us remember them and pray for their souls during this Independence Day. Happy Independence day
As our flag flies free in the wind today, please take a moment to savour truly what freedom is; and at what cost it came. Happy Independence Day.
It makes my heart beat with pride, to see the colors of Independence Day spreading happiness and great joys all around. May the glory of Independence Day Be with you and your loved ones forever.
Happy Independence day! We must remain free in our minds, let our faith show in disposition and words, remain proud of the country that we stand for, and do all we can to make the country better for all of us. Let's doff our hats in salutation to the country on its birthday.
Our flag does not flap in the wind of its own accord. What moves it is the breath of each soldier who died to protect it. Happy Independence Day!
Remembering the supreme sacrifices of the martyrs this Independence Day. Stay safe and celebrate. Happy Independence!
On this glorious Day, take time out to be reflective of how truly precious this gift is. Always remember the sweat and sacrifice made by our heroes who have made this day a reality. Happy Independence Day.
The struggles by our heroes for independence has not ended. We can contribute our Quota by striving for prosperity and betterment of this great country. Have a blissful independence celebration.
If a man takes away someone's freedom, he no longer has his freedom as well. We need to unite and fight against people who think they have the right to own other people's lives. Happy Independence Day! Let's all celebrate the great Freedom!
Let the spirit of patriotism glow in you. Let the spirit of a true fighter reflect in all that you do. Let us remain patient and tolerant. We should stop the unnecessary killing and maiming of another. Our country is delicate and special and we need to do all we can to ensure that we keep our country sane. Happy Independence Day.
Other might have forgotten, But never can i,The Flag of my country Furls very high, Happy Independence day..
You May Also Like
May 1, 2021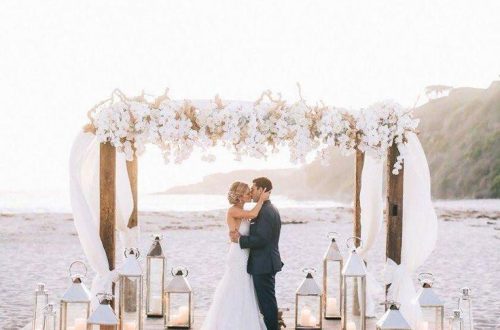 January 27, 2021
September 17, 2020