Inspirational Good Morning Messages for Him and Her
Sometimes, the best things in life are found in the simplest of things. A nice and inspiring good morning message can go a long way in setting the tone of the day for your loved ones.
Below, you will find a collection of inspirational good morning messages for him and her. Share these messages with your loved ones and help them start their day with a dose of motivation.
Motivational Good Morning Messages for Him
The sun is about to rise, the coffee pot is on. Before you run though the to-dos of the day take a moment to enjoy the dawn. Good morning!
"Great attitude is like a perfect cup of coffee – don't start your day without it. Good morning."
Opportunities are like sunrises. If you wait too long, you miss them. Good morning darling!
Don't dwell on the yesterday's mistakes; they are now in the past. Now you've been given a present of a new day. Make it a good one.
Success comes to those who have the willpower to win over their snooze buttons. Wishing you an awesome morning.
Good morning is not just a word, its an action and a belief to live the entire day well. Morning is the time when you set the tone for the rest of the day.Set it right! Have A Nice Day.
You have no idea how good it feels to wake up every morning knowing you are mine and I am yours. Good Morning Jewel!
The greatest inspiration you can ever get is to know that you are an inspiration to others. Wake up and start living an inspirational life today. Good morning.
Even the smallest of thoughts have the potential to become the biggest of successes… all you have to do is get up and get going. Good morning.
Each and every one of us will face death, so don't waste your life. Be thankful for another opportunity and another chance to live. Good morning.
Being happy or sad, gloomy or excited, moody or stable… are options that are presented to you every morning. You just have to make the right choice. Good morning.
This morning is what it is because you were what you were yesterday. Be what you should be today so that you can be what you want to become tomorrow. Good morning.
You can do nothing today and have an uncertain tomorrow… or you can do something good today to shape a better and brighter tomorrow. Good morning!
The way you get out of bed will lay the foundation of the day that lies ahead. So wake up with a smile and walk out with a bounce in your step… you deserve it. Good morning.
You can sleep a little longer and face failure… or you can wake up right away to chase success. The choice is entirely yours. Good morning.
All you need to remember when you wake up is.. what would happen if all your dreams don't come true. Good morning.
No matter how good or bad your life is, wake up each morning and be thankful that you still have one. Good morning.
Rise up, start fresh and see the bright opportunity in each day. Good Morning!
Everyday may not be good, BUT There is SOMETHING GOOD in Every day. Good Morning!
You Have to get up every morning and tell yourself that yes I can do it and see the magic of self motivation.
When you first wake up in the morning you may start to think of all your to-dos. But don't forget to tell the important people you love them!
You will never have this day again so make it count! Good Morning Handsome..
This is not just another day, this is yet another chance to make your dreams come true. Good morning.
Don't blame God for not showering you with gifts. He gives you the gift of a new day with every single morning. Good morning.
Good Morning – this is not just a greeting. It signifies a hope that the beautiful morning will bring a smile on your face and happiness in your life.
Life is perishable – the quicker you consume it, the better it feels. Stop thinking and start living. Good morning.
Don't wake up with the regret of what you couldn't accomplish yesterday. Wake up while thinking about what you will be able to achieve today. Good morning.
It's a brand new morning! The day is a blank canvas yet to be painted with the colors of life. Seize the day!
Darling, as you rub the sleep out of your eyes and prepare for the activities for the day, do know that many a person would kill to be in your shoes. You're remarkably blessed. I hope you never forget that. Good morning.
It's a new day! Add in the positive thoughts, subtract out the negative energy. Make it all equal and have a fantastic day!
Inspirational Good Morning Messages For Her
Good morning! You might not be the world's wealthiest woman, but you have been blessed with life – a treasure more precious than all the money in the world. Be grateful and enjoy it to the fullest!
A smile to start your day… A prayer to bless your way… A song to lighten your burden … A message to wish you a good day … Good Morning!
Rather than rush out the door, stop and appreciate the little things; the little things can make a big impact and lead to an amazing day! Good Morning.
This message is to remind you that you are beautiful, talented and one of a kind. No one can stop you from doing anything that is on your mind. Good morning.
You don't have to be great to start, but you have to start to be great. Good morning!! Have a wonderful day.
The biggest sources of motivation are your own thoughts, so think big and motivate yourself to win. Good morning.
Eyes are precious, They are not meant for tears, And heart is precious, It is not meant for fears, So start your day with a smile, Good morning!
SMILES add value to our FACE.. LOVE adds value to our HEART.. RESPECT adds value to our BEHAVIOR.And.. FRIENDS & FAMILY add value to our LIFE!!! Good Morning
No matter what result today brings in your life, don't get disheartened. You know yourself better than anyone. So, fight like a warrior, you've got nothing to lose. Good Morning!
It is good to dream big but your dreams will never see the light of day if you sleep big too. Good morning.
Forget tomorrow, say goodbye to sorrow. Think about the future, let your life rapture. Good morning.
Think about the dreams you had last night to make your lazy morning a beautiful one. Good morning.
Every morning comes with this promise – give the wings of effort to your dreams and your life will be full of bliss. Good morning
Wake up every day with DETERMINATION, so you can go to BED with SATISFACTION. Good Morning!
If you have self-belief, courage and perseverance on your side, you can move mountains! Wishing you an utterly beautiful day.
May rays of the morning sun light the fire in you to achieve big things in life. Good morning.
Smile in the mirror. Do that every morning and you'll start to see a big difference in your life.
Success in life belongs to phenomenal people like you who have deleted the word "impossible" from their dictionaries. I hope you have a truly lovely morning.
Each morning we are born again, what we do today is what matters most. Good morning beautiful!!
If you don't wake up right now with your full might, you may never be able to achieve that dream you saw last night. Good morning.
A little step may be the beginning of a great journey. Good morning princess!! Rise and shine.
Every morning brings a new scope, Every morning brings a new hope, So take every day as a new day, Have a lovely day, Good morning
Wake up and face life's challenges head on. Else, life will become quite a challenge. Good morning.
Stop thinking about how much more you can sleep and start thinking about how much more you can do. Good morning.
Success is not just a measure of how big you can DREAM, it is also a measure of how much you can DO. Good morning.
Every morning is destiny's way of telling you that your purpose in life is yet to be fulfilled. Good morning.
If you haven't been able to achieve something, today is the best time to start working towards it again. Good morning.
When you arise in the morning, think of what a precious privilege it is to be alive – to breathe, to think, to enjoy, to love.
You will not gain anything by looking back. What happened, happened. Look forward and move on. Good Morning
Morning happens whether you want it to or not, whether it's going to be a good one is entirely up to you. Good Morning!
You May Also Like
March 7, 2021
December 14, 2020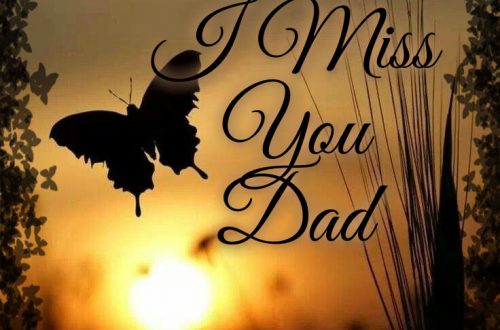 April 8, 2021