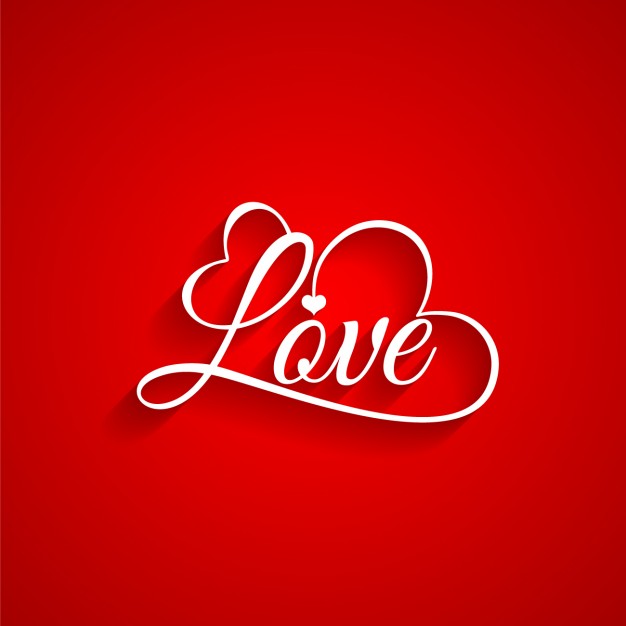 Sweet Love Messages For Her
Expressing your love through some love messages is always special. If you want to make your wife or girlfriend feel appreciated, then giving her a thoughtful reminder of your feelings is a great place to start. Send a romantic love message to that special woman in your life. Let your wife, girlfriend or crush know that you cannot live without her.
In this article, you will find a wide range of sweet love messages for her that will help you to express your deep devotion to her.
Romantic Love Messages For Wife
I have tried my best to be the best hubby in the whole wide world. As a soldier in this love affair, my greatest mission is to make you the happiest and most fulfilled woman. Let me love you endlessly till the end of our days. Feel appreciated, dear one.
Being your man is amazing. I love how you speak, how you smile, how you blush when I say something nice, how you laugh when I'm being silly. I love everything about you, baby. I love you.
You are the sole owner of my soul, heart, and body. Everything I am belongs to you because I am sold out for you. You and I will stand the test of time and overcome the worst encounters. I love you more than words could describe.
If there's another lifetime, I'll keep choosing you over and over again my love as my wife. I can't imagine a life without you, darling.
I live for you baby. You're the key that opens my heart, the queen of my heart and you captivate my soul with your charming smile. I promise to love you forever.
My love, you deserve the best and I would travel thousands of miles just to make you happy. I'm using this medium to tell you I care about you and how I will never stop caring. I love you, wifey.
One lifetime will never be enough to enjoy sharing nights and days with you, to tell you how much I love and need you. Life is really too short for such big and everlasting love. I wish I could live forever just to see you every single day and give you all my love and care for the whole eternity.
Given a chance, I would like to be the sun that heats your warm smile, the air you breathe in those cute lungs, but most of all, I am glad my favorite wish has come to pass; to be the love of your life. I will forever be indebted to you for teaching me how to love.
Every time you look into my eyes, you melt my heart and make me fall in love all over again. I love being loved by you.
I have fallen in love so many times in life. But every time, it was with you! You just got me addicted in loving you!
I don't know how many years I have left, but I know I'll always spend every moment with you. No one on the planet makes me as happy or as lively as you do. Every second spent with you is worth more than a thousand lifetimes without you.
Sometimes it seems to me that I had fallen in love with you long before I was born. You are my first and only love, and I believe that I will continue loving you after my death and I will love in the next lives. Forever and always.
Every day, I wish you laughter, sweet memories, and helpful adventures to make you the most enlightened person. Nothing brings me joy like knowing I have a smart woman for a partner. Thank you for holding me down this whole time.
When we met, I pretended to be a strong man with a lot of walls built around my heart, but you demolished those walls and found your way in. I never planned on loving you but now my life will go astray if you leave me. I love you.
I would stand in the presence of kings, soldiers, commissioners and the whole world at large just to tell them how much you mean to me. I'm not afraid to love you baby, just scared of losing you. Please stay with me forever, my priceless jewel.
Thank you for being my wife, thanks for giving me many reasons to live my life to the fullest. You are my perfect one.
You're my soulmate, my best friend, my partner, and my confidante. Thank you for that.
Thanks to your kind heart, your generosity, and heartwarming assurance, life has become much better. We deserve each other plus all the happiness in the world.
Darling, you came into my life as a blessing, you made me feel more alive as the days went by. You're the best gift nature has given me. I just want to use this opportunity to tell you how much I love and cherish you.
Baby, you give me so much happiness and I want to give you nothing less. Forever is just a start for us. We belong in each other's arms. I love you.
You gave me light in the dark, water in times of thirst, joy in my saddest moments. All I want is for you to be happy forever. Let me make you the happiest woman on the planet.
In a world where people are motivated by various factors and dreams, my sole motivation is you and the future I want us to have. Cheers to a brighter future.
As water keeps a plant growing, petrol keeps a car moving, so does your love keep me going. Your love strengthens me when I'm weak, makes me smile when I'm sad and gives me hope when I'm lifeless. I love you my world.
They say love can't be seen, it can only be felt. But they were wrong. I have seen it many times. I have seen true love for me in your eyes. And it's the most beautiful thing I have ever seen!
Your smile takes my breath away. It took my breath away on the day we met, on our wedding day, today, and every day in between.
I'll be your shoulder to lean on, baby. Your soldier in times of battle, your clown when you want to laugh, your advisor when you need counsel. All this, just to show you how much I care about you. No one else comes before you, my love.
Sweetie, you are my shining star on a cloudy night, you are my rainbow on a stormy day, you are my blooming flower over the misting rain, and most important, you are my sun when I need you to brighten my day. I love you my darling wifey.
Darling, you fill my life with light. I'm so thankful to have you by my side. I adore you.
I call you my queen because you made me a king. You've turned our relationship into paradise, and I don't ever want to live without you. With you, is where my heart belongs. I love you!
I wrote your name in the sky, but the wind blew it away. I wrote your name in the sand, but the waves washed it away. I wrote your name in my heart, and forever it will stay.
If an Angel asked me to make a wish, I would ask for a greater length of days because I want to show you how much you mean to me every day.
You're the queen of my coast and the best thing that ever happened to me. Having you, dear has been and will always be my greatest blessing. I love you, sweetie.
You're my last love, everything I ever desire, I find in you and more. Keep blessing me with your love baby.
Sweeter than honey, brighter than the stars at night, beautiful than a peacock, calm like a dove, you're just outstanding in every way, my queen. I love you, baby.
For everything that you have blessed me with, I can only promise that my life, my love, and my world will always be for you!
I don't how life would have turned out had it not been for your support. Like a shoulder to the cloth, like the nail to the finger, like the eye to the head, you have been closer than a sister or a brother. Thank you for always being my haven. I love you endlessly.
Try to imagine how enormous our universe is. You can't, can you? Cause it's endless. That's why I can't imagine my love for you neither. It has no end. I love you so very much, baby. Thank you for being with me.
What's the meaning of food without salt? What's the meaning of having eyes that can't see? Tell me what's the use of legs that can't walk? What's the use of water that can't quench thirst? Tell me the meaning of my life without you! I love you!
It's hard to explain myself or to put all this together in one statement. The only easy course is me loving you. Just one look into your eyes makes everything in the world and my life glow.
A day without you is like a day without air. I wouldn't breathe if I ever lost you. Nothing else completes me like you do my love.
Charming Love Messages For Girlfriend
Each and every minute without you makes me so extremely sad. You are my drug, and I don't want to fight the addiction. I will do anything to make you mine forever.
You share my dreams baby, and I share yours. In you, I found someone stronger than anyone I know, I found love deeper than I ever expected. You surprise me with everything you do, and I just want to be your man forever. Be mine always.
I asked God to send me the best girlfriend in the world, but He sent me a wonderful woman, who has become my true friend, a passionate lover, a caring partner and the one, without whom I cannot live! Thank you for being in my life.
My beautiful girlfriend, you are the reason I wake up with a smile on my face every morning. You are never off my mind. You are in my dreams, and even then, you are still perfect in every way. I love you my sweetheart.
I could say to you a thousand words on how much I really love you, and how absolutely wonderful you are, but still then it would not be enough. I love you more every day my amazing girlfriend.
You are the most beautiful thing I have ever seen. The stars and the Moon mean nothing as long as you walk the Earth. I pray for our love to last forever, and I will do anything for it. I love you like I've never loved before.
Most times, I lie around wondering whether love is worth fighting and dying for. Then I sit back and think about us, and I get ready for you because I would die for you, without a second thought. That is how much I love and treasure you. You are simply the best.
Dear girlfriend, it seems loving you is the only right decision I've ever made. I'm glad we have a good thing going on. Sending love, hugs, and kisses.
If only you could see yourself through my eyes, you would understand how special and lovely you are. Love you my princess.
I'm tired of hiding things inside. I'm tired of being overwhelmed with emotions. I'm tired of lying to myself, and now it's time to reveal the truth. I love you. I know that you don't feel the same right now, but I still hope that someday you'll see me as something more than just a friend.
With you, I realized what it meant to be in love and to be loved in return. I've become so selfish that I don't want to stay a day without you. You are my dream, my prize, and my heart's desire.
You make me want to see the sunrise every day, to know I have another day to hold you by my side and love you with all I have. I treasure you, baby girl.
If I could give you one thing in life, I'd give you the ability to see yourself through my eyes, only then would you realize how special you are to me. I love you my sweetheart.
Nothing in this world compares to the joy I have when I'm with you baby. They say love is blind, but I can see it through your eyes baby. You bring me some much joy and all I ever want to do is reciprocate it. I love you, baby.
Beloved, my love for you is unconditional, it grows from the depths of my heart, and without your affection and warmth my heart stops beating, all I ask for is you by my side forever.
You are my destiny. I've just realized that I want to grow old with you. To have you by my side every morning when I wake up. To see you laugh and to see you cry. I want to see the world with you. Everything with you. Everything is you. I love you endlessly.
Sugar, this is my vow to you today. I'll be your lover, I'll be your friend, I'll love you like no other till the very end, this heart belongs to you forever baby.
Dear girlfriend, there's nothing compared to the joy I have whenever I'm with you. You're my sunshine amidst the storm. In you I find peace. Thanks for being mine.
By being in my life, you gave me a reason to live, a cause to fight for and hopes to look up to every day. Thank you for being a part of me.
When I'm with you I feel like I am the strongest man on Earth. I'm undefeatable and tireless. Oh, darling, I'm full of love and inspiration. You are the only one who makes me feel this way, and I wish it would never stop. Love you.
Be my Juliet and let me be your Romeo. Be my Bonnie and let me be your Clyde. Be my Rose and let me be your Jack, I don't mind sinking in this ship of love with you my love.
If I was a lion, I would roar so majestically in the jungle to let you know how much I love you. If I was a dancer, I would break my waist to show how much you mean to me. I love you, my heart's desire!
Your beauty mesmerizes me. Your sense of humor puts a smile on my face. Your kindness and compassion fill me with awe. My lady love, thank you for being all that I could ask for in a woman and so much more.
My sweetheart, I love you in the morning, in the middle of the day, in the hours we're together and the hours we're away.
Since the time I've met you, I cry a little less, laugh a little harder and smile all the more, just because I have you, my life is a better place.
I dream of a world where you and I would live for a thousand years to love each other. I know I'll never be tired of loving you.
The only thing that has no end is my love for you. You give me the strongest feeling I've ever known, and I will never let it go. You are my dream come true, the biggest blessing I have ever received from God. I will love you forever.
I can't even think about how life would be without you. It almost feels like a sun without rays, a river without water, ground without sand, and a body without a brain. I'm empty without you, my love.
Thanks to you, my life has never felt this good. Perfection is your second name, and beauty is your complete definition. I promise to keep your heart safe from heartbreaks and any other emotional baggage. I promise to love you all my life.
Our relationship is like a roller-coaster. It's extreme, unexpected, unpredictable, exciting and dizzying in a good way. It gives me the chills, it makes me go crazy, but I feel like I'm the happiest man in the world, because there's nothing worse than a boring and dull relationship.
You're the one that enters my life from nowhere but suddenly becomes my world itself. I cannot go on without you, my love. Stay with me forever.
Lucky, I am to have you by my side. You have become more than a close friend and a sister to me. You are the only person who completes me.
Love is a miracle happening inside the heart; The miracle happened to me too, I have fallen in love with you at the moment when I saw you for the first time. I love you babe!
Love is special when it is true. All I think about is me and you. You are always in mind. All the worries and sadness are left behind. I love you, my girl. You will always be in my heart.
I'm so completely in love with you. I wake to think of you and I sleep to see you in my dreams. Every day seems like a blessing since I have met you. I feel so lucky and honored to be in love with you with all of my heart. Thank you for sharing your love with me. It's a truly wonderful gift. I will love you always.
My heart skips a beat, my love starts churning, my body does a silent dance, my mind spins round and round, my smile spreads from ear to ear; all because you are near. Thank you for being my everything.
With you in my life, the world seems much happier, the birds chirp a little louder, the sun shines just a little brighter, the grass grows a bit greener, and my heart beats a little faster. Also, I'm crazy for you.
You've changed my life for the better. I am inspired to be different when I'm with you! Thank you my sweetheart.
Finding love is hard. That's why I will hold on to you no matter what happens. You brought so much joy and happiness to my life, I promise to make you just as happy each and every day. My love for you grows with every breath I take.
Loving someone and being loved back the same way is the single most fulfilling thing in the entire world. I wish I met you a little bit sooner and got more opportunities to press my lips against yours. Cheers to many more years of being together!
You May Also Like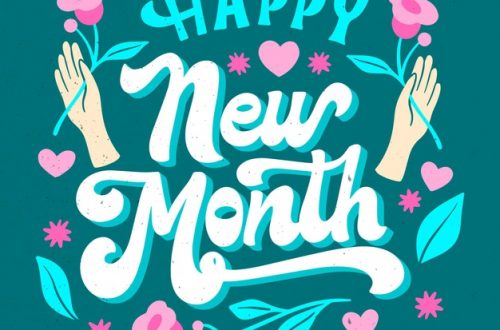 April 13, 2021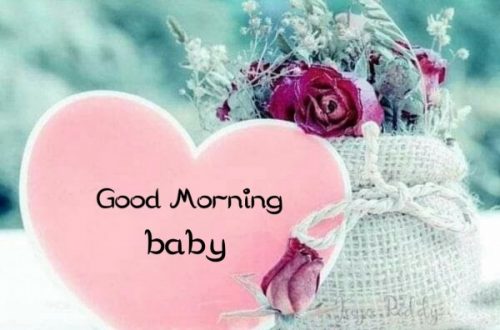 September 22, 2020
January 27, 2021