Lovely Good Morning Messages For Him
It's a fresh new day, a great opportunity to wish your significant other a wonderful day. Let your husband or boyfriend know that he is the first thing you think of when you wake up by sending a romantic good morning message to him.
In this article, you will find a collection of lovely good morning messages for him. With these cute messages, you can put a smile on his face as he sets off for the day.
You may also like to check out: Lovely Good Morning Images
Romantic Good Morning Messages For Boyfriend
It's morning already sweetheart, the sun lights up the day and makes it shine brighter, stand up from your bed and make my world brighter. Good morning love!
"Why does the morning have to start so soon? I need more time to dream about the guy who gives me weak knees every single day. Good morning prince charming!!"
Good morning, the apple of my eye. Hurry up and come home to your lover, who misses you dearly. I would give anything in the world to meet you sooner. Have the best day ever
My hero, you are the ocean and I am the beach. We are created to be together. I want to spend every moment of my lifetime with you. Good morning dear!
It's a beautiful morning today and I want you to open your eyes smiling to the magnificence of the day. Have a lovely day ahead.
"You are my sun on a gloomy day, like a lighthouse in a stormy sea. Thanks for all your care for me, good morning my love, time to get up."
I wish I could come and make you some breakfast pancakes with blueberries, hold you close and say that today I love you more than ever before. I can't do that today, but know that my every thought is with you. Good morning, baby!
The best part of my morning is having you in my arms. I love waking up next to you because you are the one I want to spend the rest of my life with. Good morning!
Honey, have you heard the news? You are the best man in the whole world! May your morning be calm and peaceful, and may your day be productive and fun. Life is about doing things that you like. I love you, good morning!
Have a beautiful morning my love! I hope today, everything may go well and all your plans may accomplish in the right way!
I'm sending you these good morning messages just to let you know you're in my thoughts all through the night and I was busy dreaming about you. Good morning my handsome, I hope you slept well.
"You have replaced my nightmares with dreams, my worries with happiness and my fears with love. Good morning."
Let's take a week off and cuddle all day while making love. You are the one person I think of all the time. As you go out today, remember you can do anything you want in life. I love you.
Of all men of this earth, you are God's best proof that the word "true love" is actually true. My love, my king, my joy and my life, I will always cherish you. Good morning dear!
Hi love. Sending enough hugs and kisses for you this morning. I wish you a very good morning and a fruitful day today.
"I don't need paradise because I found you…I don't need dreams because I already have you. Good Morning!!"
I get lost in these sheets without you. You have to come and save me from this sweet prison. I miss you with every piece of my body, promise that we will see each other as soon as possible. Good morning, baby.
Good morning to the most handsome man in the world. Having you all for myself is the greatest blessing any woman would ask for. Your sheer resilience and intuition have helped me through the worst situations. Have a lovely day!
A good morning is a morning spent with you. Today I can't wake up next you, but I still hope that you are having the best morning and feeling grateful for everything that you have. I sure am grateful for having you in my life.
Lucky to have you in my life! I may not be near you to wish this morning But my thoughts are always with you forever! Good morning my sweetheart!
The sun is out, the birds are chirping monotonously, the morning cool breeze is gradually taking over but the morning would be incomplete if my lover is still in bed. Wake up, sleepyhead, and complete our day. Good morning baby!
"Good morning to the sweetest guy a girl could ask for. You are the light of my life, and you fill my heart with happiness."
A smile opens up a heart faster than any key in the world can unlock a door. Open your eyes this cool morning and brighten the world with your handsome smile. Good morning baby!
Rise elegantly like the king that you are, walk majestically to the bathroom and have a nice shower, take a warm coffee and smile brightly to the world because you're one of the lucky souls to see this brand new day. Good morning, have an awesome day!
Being in love with a strong and handsome man like you makes every morning worth longing for, every second spent with you is a second well spent. Good morning heartbeat!
"Many girls dream to be with a guy as sweet and handsome as you. But I am the luckiest of them all. Why? Because I live my dream every day, I love you dear, good morning!"
I've realized I love you when I woke up to the thought of you. You are my first and last thought, my biggest blessing and a real superhero. I hope this day brings you as much happiness as possible. Good morning, honey!
Wake up sleepyhead and open your eyes to the sight of the sweet world around you and have an amazing day than you can ever imagine. Good morning sweetness!
On this beautiful and sunny morning, know that my heartiest good morning prayers are with you! I hope you enjoy the morning and have a splendid time throughout the day!
My every morning starts with a smile, because when I wake up, I immediately think of you. The thought of you wakes me up, and no cup of coffee can compete with it. May your morning be the brightest one, honey.
Charming Good Morning Messages For Husband
Forever will I be grateful to God because I get to wake up to the most handsome man alive each morning. Good morning my king, have a wonderful day ahead. May this day bring forth all the good things you ever wanted.
Sometimes when I look at you, I realize that I have more than I deserve. In you, I found a brother, best friend, soulmate, and my ultimate confidant. Good morning baby!
Life is too short, and I don't want to miss a single moment to tell how much I love you and care for you. Good Morning, my beloved Husband.
"I feel secure in your embrace at night; you always make me feel young and vital; marrying you has been one of my most significant decisions. Thank you for being a great husband. Good morning.."
My days are incomplete without your thoughts running through my head, without seeing your sweet smile and wishing you a very good morning. Good morning, the man of my dreams.
My love, you are the magical light that brightens my dark night, the lovely music that plays in my quiet heart, my very first thought of the day. Good morning to the most handsome man in the world. I love you!
I wish you were here to warm me up with your tight cuddles. I'm glad I get to see you every night before I sleep. This is a reminder that I love everything about you and that you will always be the perfect man for me.
Hi handsome, a thought of you brightens up my day, the only thing this lovely morning reminds me of you is my love and I can't do nothing but count down the seconds till I get to see you again. Good morning my darling!
"I stopped asking God for blessings the moment He blessed me with all I need in this world – you, my dearest husband. Good morning."
Right now, you may be miles away from me but you are always there in my heart. I Miss you a lot. Good Morning.
"My dearest husband, you're my first and last love. I cannot live without you and want to wake up next to you every day of my life. Good morning."
Dear Husband, I want to live every day of my life with you, both at the start and the ending. Cannot live without you. Good Morning.
"My love for you will always be constant and everlasting. My life is a true blessing with you. Good morning, honey."
I was counting my blessings and I realized the greatest blessing heaven has blessed me with is waking up next to you every day. It is indeed a blessing I will never take for granted. to tell you a very good morning and wishing you a lovely day ahead. Good morning my love!
I hope you know how sweet it feels to wake up every morning knowing that you are mine and I am yours? My dear, it is magical. Good morning my love!
I am not only sending you the best good morning wishes, but also prayers to carry you throughout the day and keep you happy. You are my one true love; Never forget that. See you soon!
Smile is on my face and joy is my heart. True happiness visits me every single morning when I wake up and you are the reason for this. Good morning darling hubby..
"I can do without a morning cup of tea or coffee, but I can't do without cuddling my handsome hubby. Good morning."
"Me in your arms and your kisses on my lips are all I need in this life. Good morning, sugar."
By your side, I feel bliss, the first thing in the morning, your good morning kiss makes my day perfect. Good morning!"
My Husband, my world centers around you, and is nothing without your presence. You're my power and strength. Good Morning.
"The sight of you early in the morning, reassures me about the beauty and innocence in this world. Always be my sunshine, love. Good morning."
Rise and shine, my dear. There is nothing sweeter than the warm sun on my face and your tender kisses on my cheek. I can't stop thinking about you and the good times ahead of us. Good morning. I miss you already.
My love, you have replaced every of my worries with joy, my nightmares with colourful dreams and all my fear with your pure love. I will always cherish you. Good morning my hero!
Knowing I will see you in the evening and tell you all about my day is the one thing that keeps me motivated. To the best hubby and the best father-to-be, have the most splendid day. Feel loved and appreciated!
An ocean is made from the drops of water, the greatest castles were built on the firmest foundations and my love for you is endless and unbreakable. Good morning sweetheart, many kisses for you.
"Every new day, every new morning makes me fall in love with you again my love. Good morning and have a nice day ahead!"
The roses look more beautiful today and the ocean seems calm than ever all because a soul with a beautiful heart full of love is up and alive. Good morning my darling. Have a wonderful day ahead. I love you.
"Wishing a beautiful morning to the most wonderful husband in the world. Thank you for making me feel like the most beautiful woman ever created by God."
"You make me laugh and smile. You make everything in life worthwhile. The only thing trending in my heart is you. Good morning, my hubby."


You May Also Like
May 4, 2021
April 13, 2021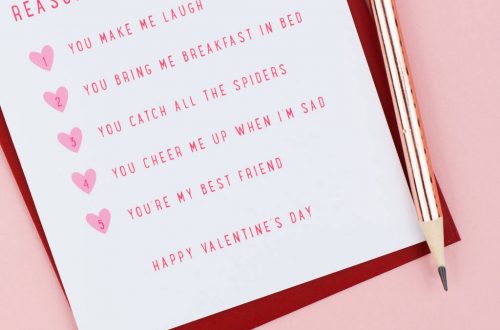 May 10, 2020