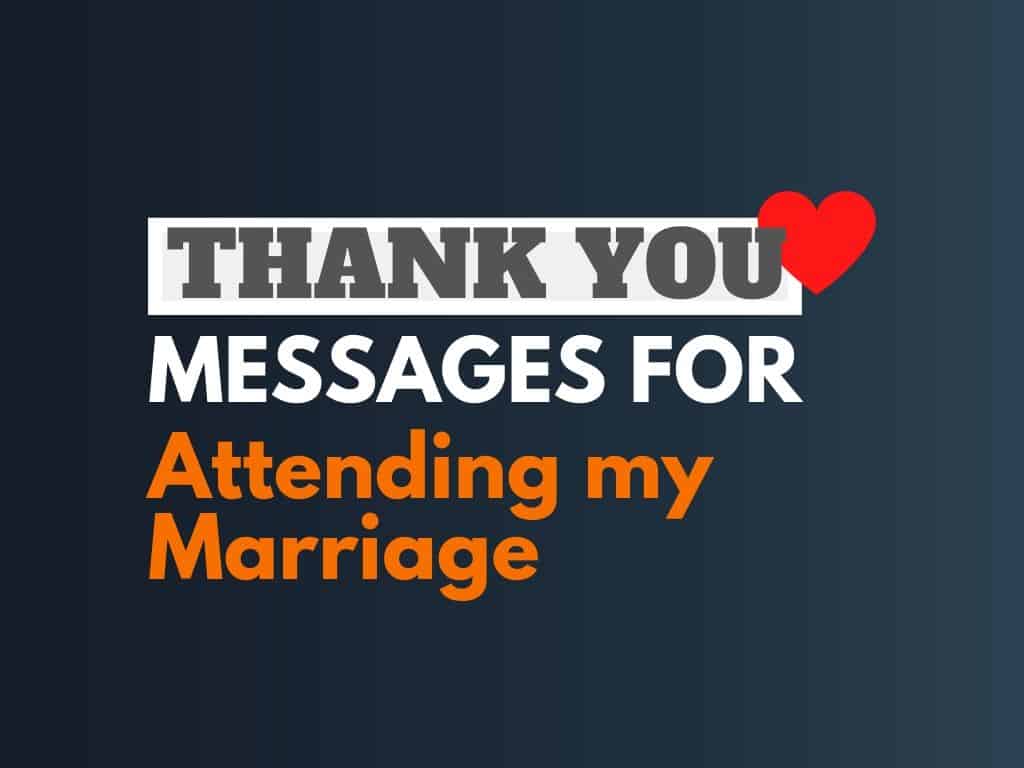 Thank You Messages For Attending My Wedding
What is a wedding without family and friends to cheer you up? The success of a wedding is not dependant on the bride and groom alone, but on the love, commitment and support shown by family, friends, and well-wishers to make the ceremony a successful one.
When the guests have left and the big event is over, there is still one more thing to do. Send a hearltfelt thank you message to all who attended your wedding, let them know that your wedding was a success because of their presence.
Below, we have compiled a list of thank you messages that you can use to show appreciation to all who honored your invitation and made your wedding a memorable one.
Appreciation Messages For Attending Our Wedding
Thank you for attending my wedding, you were surely an addition I could not go on without. I love you so much for that, I appreciate it all.
A thousand words cannot express the joy that flows from the bottom of my heart for having your presence on our special day, we feel so honored. Thanks a lot.
Our wedding ceremony has come and gone, but your impact and commitment towards its success will linger, we appreciate you for your vital role and numerous contributions towards its success.
Thank you all for being here and for taking part in making today an unforgettable occasion. To our parents, we cannot thank you enough for all you have taught us and for the constant support you have always provide us. From the bottom of our hearts, thank you all so much.
My wedding day was so bright and colorful. You made it a happy moment when I saw you. How beautiful you were looking. I just want to thank you for coming.
A million thanks for celebrating our wedding day with us. Thank you for witnessing our vows and being a part of our special day. Your presence is the most beautiful gift for us! Thank you!
What can I surely say or do to show you how important you were at my wedding. I appreciated your presence and I surely felt it. The day wouldn't have been as awesome if you weren't around.
You made my wedding lively and lovely by your superb comedy, dance part and music night. Thanks for being a part of my big day we really enjoyed your presence.
Words alone cannot express the gratitude in my heart for attending my wedding. I surely felt blessed seeing you. I hope you had a good time.
Our wedding would have been impossible without your presence; we could not have done it all by our selves, thank you for making today a reality.
Our words of appreciation cannot match the magnitude of your generosity during our wedding, thank you for making it a possibility. We are honored.
We are truly honored that so many of our friends and family are joining us on such a special day for us. Thank you all for the love, support, and generosity you have all shown in making today finally happen.
Words can't explain how much smile you kept on my face seeing you around at our wedding. May God bless you and give you all the best. I appreciate your coming. Thank you.
Our wedding day will not be that successful and complete without your support, love and presence. Allow us to thank you guys as well as your whole family for being a part of our big event. Thank you!
I wonder what the stress would have been like without your support. Thanks for making it a possibility; I'm sure your own big day is very near. Thank you my friend.
Moving into this new phase of life seems difficult to us, but your words of advice and encouragement gives us confidence to approach it with all delight. Thanks for making our wedding possible.
I understand further the benefit and importance of friendship today, the love shown to me today at my wedding is the type that only exists between real friends, you were beautiful today. Thank you so much for gracing us with your presence.
Irrespective of your schedule, you took a timeout to make our wedding a glorious one, we are indebted to you for this and appreciate your presence.
Words cannot quantify my appreciation for your presence at my wedding, I felt more secure with my family and friends endeavors before, during and after the occasion.
What can I ever do to repay you? I promise to be there for you as you were for me on my wedding day. I appreciate all you did. I will forever be indebted to you.
Thank You Note For Coming To Our Wedding
May rejoicing and merry never seize to exist in your life as you contributed to my happiness by attending my wedding despite your tight schedule. Thank you!!
Beautiful and kind hearted people like you makes every occasion a great one to always remember. Thank you for making mine one of the very best you have ever graced. I am honored.
With heartfelt gratitude… Thank you all for celebrating with us today as we begin our life together as husband and wife. We feel truly blessed to have our family and friends here with us on this, the most exciting day of our lives. We are especially grateful to our families, whose love, guidance, and generosity have given us constant support throughout our lives.
My wedding just got better and more beautiful with your magical presence. How can we repay you for all the help and support to us! You made this happen and I appreciate it. Thanks!
Thank you for making our wedding day a beautiful occasion for us! We loved your gifts as well as we truly appreciate your time and effort just to share this special day with us. God bless and thank you very much!
Thanks to all family and friends who made this special day a blessing in our lives. Your love, support, kindness and the gifts to us are deeply appreciated. Thank you for making it happen.
You were there for me when I needed a boost. Thank you for attending my wedding and for the role you played. I surely felt your presence.
Like from the ends of the heart and like from the depth of the sea is my gratitude to you, for your moral and financial support during my wedding, I am grateful.
It gives more joy and satisfaction knowing that people like you were around to share and partake in our joy. We appreciate your presence.
Your presence at our wedding lit our hearts; we never expected the high level of positive energy that flowed through the event. Thank you for adding light to the occasion.
We were highly favored by God and men such as you for the unification of our love affair. Your showing up alone is precious to me and wouldn't be forgotten a very long time.
Wedding is the sweet beginning of new relation and I pay a bundle of thanks to all of you who made my new beginning auspicious and beautiful. Thank you for attending our wedding!
Thank you for your blessings, love, entertainment and support. We are highly grateful for your presence on our big day.
They say life with friends is a very good and pleasant life, but I say life with jolly and amusing friends like you is a life to cherish. Thank you for attending our wedding.
You invested your time, money and energy towards making my wedding a success. I owe you a lifetime of gratitude and a lovely visit after our honeymoon. Thank you so much for sharing in our joy.
Thank you for being there for us. Your gift was so heavy that we had to call for a forklift. Thank you for making us smile and thank your kindness in attending our wedding.
As I walked at my wedding as a groom, I noticed a lot of beautiful faces smiling and genuinely happy for us; I want you all to know that you are cherished and appreciated for coming.
Having you at my wedding surely made all the difference in the world. I hope you know how much I appreciated your presence. Thanks so much!
Thank you for being part of the most important day of my life. I surely cannot express the gratitude I felt when I saw your face as you cheered us on. I appreciate everything.
We never planned for a wedding like this, but having you around made it a worthwhile one, a day never to forget. Thanks for everything.
You May Also Like
April 30, 2021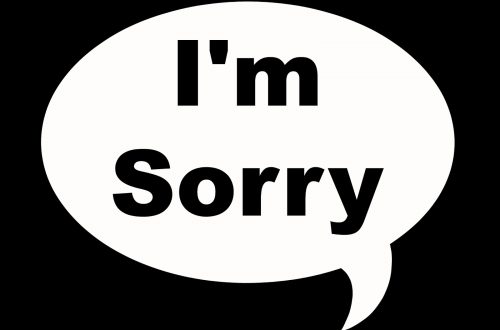 February 28, 2021
May 20, 2021