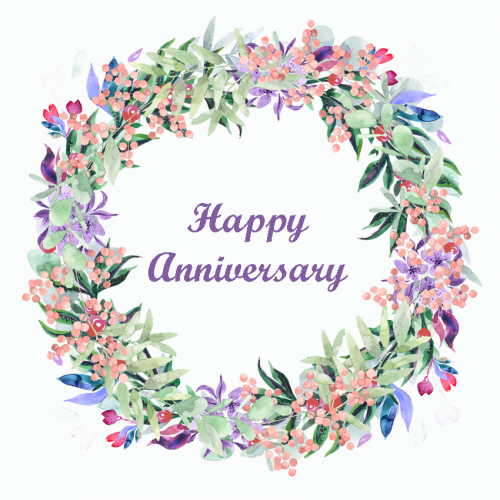 Anniversary is the perfect time to celebrate the things you love most about your partner, it is also a beautiful time to reflect on the time you've spent together and plan for an even greater future.
Each anniversary is special and should be celebrated. Sending a warm happy anniversary message to your partner is a good way to start the day.
Below, we have compiled an array of happy anniversary quotes and sayings. Share these quotes with your partner on your anniversary to celebrate the bond you share.
40 Lovely Anniversary Quotes & Sayings
"A marriage anniversary is the celebration of love, trust, partnership, tolerance and tenacity. The order varies for any given year."_Unknown
"Real love stories never have endings."_Richard Bach
"If I know what love is, it is because of you."__Herman Hesse
"Loved you yesterday, love you still, always have, always will."__Unknown
"You are my today and all of my tomorrows."__Lee Christopher
"There is no more lovely, friendly and charming relationship, communion or company than a good marriage."__Martin Luther
"You are the finest, loveliest, tenderest, and most beautiful person I have ever known and even that is an understatement."__F. Scott Fitzgerald
"I love you, and I will love you until I die, and if there's a life after that, I'll love you then."__Cassandra Clare
"Our anniversary is just a momentary celebration, but our marriage is a timeless one."__Unknown
"I will spend an eternity loving you, caring for you, respecting you, showing you every day that I hold you as high as the stars." ― Steve Maraboli
"Chains do not hold a marriage together. It is threads, hundreds of tiny threads, which sew people together through the years."__Simone Signoret
"In you, I've found the love of my life and my closest, truest friend."__Unknown
"I love you not only for what you are but for what I am when I am with you. I love you not only for what you have made of yourself but for what you are making of me. I love you for the part of me that you bring out."
Roy Croft
"Because of you, I laugh a little harder, cry a little less, and smile a lot more."
Unknown
"If you live to be a hundred, I want to live to be a hundred minus one day so I never have to live without you." – A.A. Milne
"In all the world, there is no heart for me like yours. In all the world, there is no love for you like mine." — Maya Angelou
"Whatever our souls are made of, [yours] and mine are the same." — Emily Brontë
"A wedding band is the smallest handcuff ever made, I'm glad I chose my cellmate wisely." __Unknown
"I never loved you any more than I do, right this second. And I'll never love you any less than I do, right this second."__Kami Garcia
"As we grow older together, As we continue to change with age, There is one thing that will never change … I will always keep falling in love with you."_Karen Clodfelder
"The best thing to hold onto in life is each other."__Audrey Hepburn
"I'll love you even when you're old and wrinkly."__Anonymous
"For the two of us, home isn't a place. It is a person. And we are finally home."_Stephanie Perkins
"I saw that you were perfect, and so I loved you. Then I saw that you were not perfect and I loved you even more." – Angelita Lim
"There is no mystery — that's the beauty of it. We are entirely explicable to each other, and yet we stay. What a miracle that is." ― Kamila Shamsie
"Grow old with me, the best is yet to be." — Robert Browning
"Forever is a long time, but I wouldn't mind spending it by your side."__Unknown
"In a sea of people, my eyes will always search for you."_Unknown
"It's so great to find that one special person you want to annoy for the rest of your life."
_Rita Rudner
"A good marriage is like a casserole—only those responsible for it really knows what goes in it."
Unknown
"All that you are is all that I'll ever need."__Ed Sheeran
"We loved with a love that was more than love."__Edgar Allan Poe
"Life is a journey, and love is what makes that journey worthwhile."_Unknown
"I love you – I am at rest with you – I have come home."_Dorothy L. Sayers
"The minute I heard my first love story I started looking for you, not knowing how blind that was. Lovers don't finally meet somewhere. They're in each other all along."__Jalal ad-Din Rumi
"Better than I was, more than I am. And all this happened by taking your hand."__Unknown
"I swear when our lips touch, I can taste the next sixty years of my life."__Unknown
"Meeting you was fate, becoming your friend was a choice, but falling in love with you I had no control over."__Unknown
"Success in marriage does not come merely through finding the right mate, but through being the right mate."__Barnette R. Brickner
"Forever is a measure of time used by people who share an ordinary love. Our extraordinary love is immeasurable … for us, forever just won't do."_Steve Maraboli