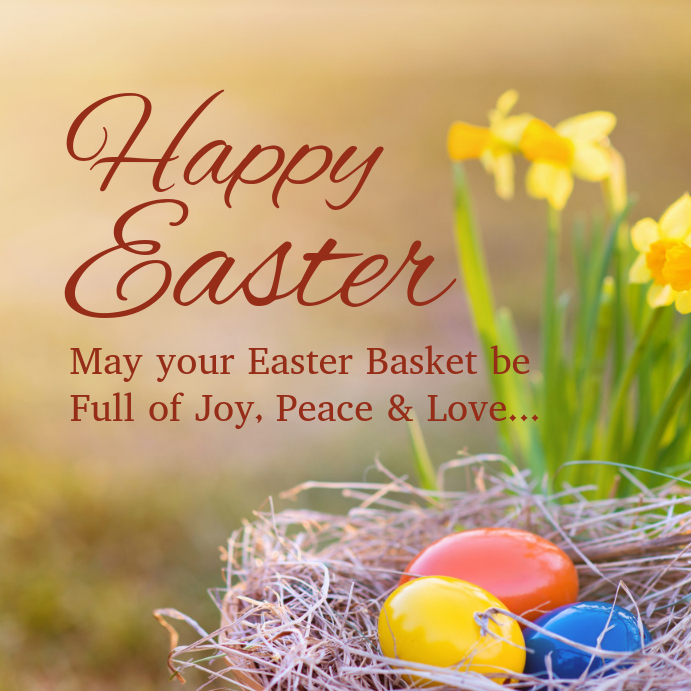 Happy Easter Messages For Lovers
Easter is a Christian festival that signifies the resurrection of Jesus Christ after he was crucified. Easter is an occasion that fills our hearts as Christians with hope and faith.
Easter reminds us of the gift of love we have received from our creator. So, this Easter, share the festive mood with your dearest one by sharing heartwarming Easter wishes with your love.
Below, you will find a collection of happy Easter messages for lovers. Send your girlfriend, husband, wife and boyfriend warm wishes as they celebrate the resurrection of Christ.
You may also like to check out: Happy Easter Messages For Friends
Cute Happy Easter Messages For Boyfriend And Husband
Happy Easter to the love of my life! You are my precious treasure and by God's grace, I want to give you all the little joys that you deserve!
Happy Easter to you, dear hubby! You are everything that I have ever asked for in a man! I pray that our love only strengthens with time!
Happy Easter, my king! May this Easter be full of unforgettable memories for our family!
Let this Easter bloom our love just the way the flower buds bloom in this spring. Happy Easter my love!
Easter is the promise of a new beginning. I am so blessed to have you as my husband and I pray that God continues to bless us on Easter and forever.
As we celebrate the spring festival, I am sending lots of love and best wishes to my husband…. I wish you a blessed Easter my love.
Easter is a time to show unconditional love. This Easter I want to let you know that I love you so much. Happy Easter my love!
Spending each day with you feels like tasting heaven on earth! I'm so grateful to you! Happy Easter, My Prince Charming!
I vow to be a loving wife and caring friend to you for the rest of our lives! Happy Easter, hubby!
My life feels meaningful because you are in it, love! Happy Easter to my handsome prince!
You are the embodiment of kindness and love, and I adore your existence! Happy Easter my love!
Happy Easter, love! May Easter's blessings reflect in our married life and keep us happy!
Happy Easter, sweet guy! You treat me with so much care and spoil me with your gentle love every day! May God bless our loving union forever!
Easter is the time to become a child again. It is the time to enjoy sweet treats and spread love. Wishing a very Happy Easter to my loving boyfriend.
To the husband who completes me and my life, I wish you a very Happy Easter… May you conquer new heights, and may all your dreams come true.
Everything that has died in autumn will come back to life in spring…. All your hopes and opportunities will revive…. Sending warm wishes on Easter to you, hubby.
I send all my wishes to my lovely boyfriend this Easter. May this Easter bring a moment of joy and love into our life. Happy Easter my love!
From the first day we met, you have been with me every step of my life. It is a blessing to have a boyfriend like you in my life. Happy Easter
Baby, you are my dream coming true, and I am the luckiest girl to have you as my eternal partner! Happy Easter to you!
My sweet man, I want to spend all the Easters coming in your warm embrace and under your loving gaze! Happy Easter to you!
Lovely Happy Easter Messages For Girlfriend & Wife
It is the presence of a girlfriend like you that makes my Easter a special one. I hope you also have the best Easter of your life. Happy Easter to you!
I wish my friend, wife and life partner a very happy Easter and thank God for bringing you to my life.
May Christ who was raised from the dead, bless you abundantly and bring lots of joy and happiness to you and your family. Happy Easter to you my love.
My sweetheart, I hope you have the best Easter of your life and enjoy a lot. I love you and happy Easter to you.
Love is the essence of Easter. This day I want you to know how special you are to me. I love you my dear wife and may you have a lovely Easter.
I thank God every day for sending you to my life, baby! Happy Easter to my sweet girlfriend!
Happy Easter, sweetheart! Years will pass after our beautiful union, and the love I possess for you can never fade but increase only!
It's my desire that you spread joy, happiness, peace, hope and love all around you this Easter. Happy Easter to you, my one and only.
I wish that all the Easter blessings stay with you throughout the year…. I wish that you are always smiling and happy….. Happy Easter to my darling wife.
On this auspicious day of Easter I promise that I would always be there beside you in your times of sadness as well as happiness. I love you and would like to wish you a very happy Easter!
Every leaf of spring is the blessing of God, His promise of resurrection…. Wishing you a blessed and beautiful Easter my dear.
Happy Easter to the cutest bunny in the world. I love you to the moon and back!
By God's grace you came into my life and I hope the Lord continues to shower his blessing on us. Happy Easter to the most beautiful woman in my life.
May the cheerfulness of holidays always remain in your heart because I adore your smile more than anything! Happy Easter, babe.
Happy Easter, baby! I could not have asked for a more perfect, caring, and lovely wife! You're perfect the way you are.
Sweetheart, you are the most cherished person of my life and I pray that the beautiful bond between us keeps getting stronger! Happy Easter, love!
On Easter I make a promise to you that I shall always fill your life with happiness and hope just like you make me feel rejuvenated. Wish you a very happy Easter.
I thank God for giving me the chance to spend this graceful day with you. Happy Easter to the greatest gift that life has given me.
You are a special egg in my Easter Basket. I love you very much, my love. Let's celebrate this joyous occasion together. Have a wonderful Easter.
We always seek for angels during Easter and I already have mine and that is you. I am lucky to have a girlfriend like you. A very happy Easter to you!

You May Also Like
March 7, 2021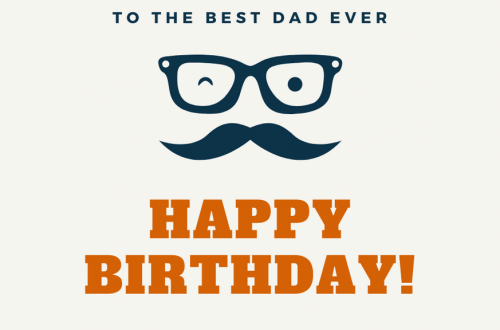 December 30, 2020
May 17, 2021