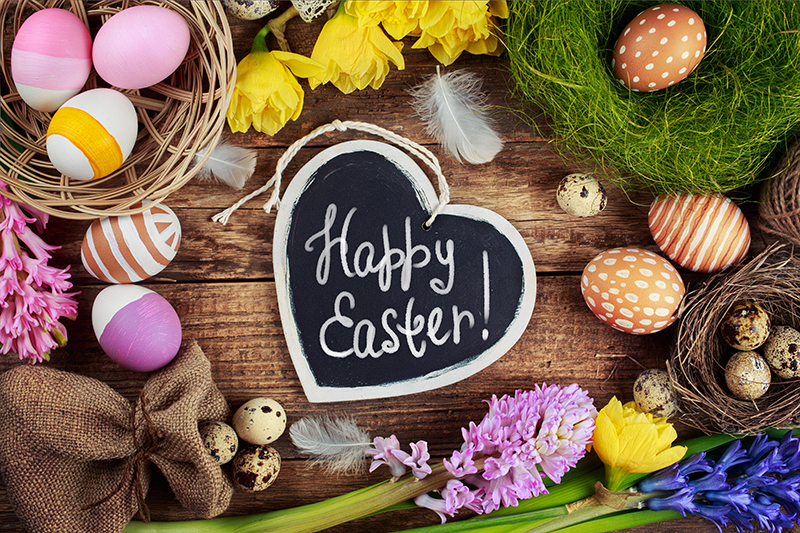 Happy Easter Wishes & Messages
Easter is a holy occasion that marks the ressurrection of Jesus Christ from the grave. Easter is just around the corner, bringing with it the chance to gather with loved ones and enjoy the joyful season.
In this article, you will find a collection of lovely happy easter wishes and messages. Share them with your loved ones to celebrate the ressurrection of Christ.
You may also like to check out: Happy Easter Messages For Friends
Happy Easter Wishes For Everyone
Wishing you a joyful Easter. May the miracle of Easter brighten your life with love, happiness and joy!
Hope Easter brings you as many smiles as you bring to others. Happy Easter Mom.
Celebrate and make merry for the Lord has risen. Happy Easter to you and those around you.
Thinking of you and wishing you all the nicest things this season. Happy Easter..
I give you Easter egg, wishing that sunshine would melt all the troubles and only luck and happiness would stay. Happy Easter!
Wishing you a blessed Easter, my friend! May God fill your Easter basket with happiness and joy for always!
The risen Christ is celebrated in every opened flower, in every beam of nourishing sunlight, in every small patch of green beneath our feet. Easter blessings.
May the meaning of Easter reflect in your life and you along with your family experience the renewal of love and happiness! Happy Easter!!
Sending my heartiest wishes on this holy Easter morning. May this Easter make all your dreams come true and bring a lot of love, happiness, and health to your family!
Christ is risen! Let us be thankful for His unshakeable faith in humanity and immense strength. Happy Easter my love!
Happy Easter to you and your family as we celebrate our Father's greatest sacrifice through his Son, Jesus Christ. Have a blessed Easter.
God bless you and your beautiful family, buddy! Such a great day to wish you the biggest happiness, hope you'll find peace and understand your life purpose. I'm always here to support you. Happy Easter!
Easter reminds us that hope must never be lost for as dark as the road may seem, there always lies light at the end of it. May all your prayers be fulfilled. May you have a pleasant Easter!
Spread the joy and warmth in your hearts to everyone this Easter. Hope this Easter brings promotion and success in your life. Wishing you a very happy and blessed Easter.
Finally, that time of the year is here. Happy Easter to you my friend. May the risen Lord fill your heart with compassion, joy, love and never-ending bliss.
Sending heartiest wishes on Easter. May you have happiest Easter holiday filled with joy, peace, and so many Easter eggs.
Wishing you Christ's many blessings throughout this joyful season. Happy Easter.
I wish that the Holy Easter morning bells and psalms bring hope, peace and good luck to your home.
Let us open our souls for love, kindness and joy.
Happy Easter!
Easter brings fun, Easter bring Happiness, Easter brings God's endless blessings, Easter brings love and the freshness of spring. Happy Easter to you and your family!
May Easter bunny get you lots and lots of presents. Enjoy the season of Easter eggs and bonnet hats. Have a Happy Easter.
Happy Easter Messages For Everyone
Easter is the time to remember the sacrifice made by Lord Christ and his unconditional love. Let us follow the right path shown by the Son of God. Happy Easter.
May you and your family be blessed with countless blessings from the Lord. May your life be transformed magically into something beautiful and magical. Happy Easter to you and your loved ones.
What a wonderful day to wish you and your family lot of happiness and joy in your lives. May this Easter holiday fill your hearts with joy, peace and harmony. Happy Easter!
Easter reminds us of God's never-ending love for us. Let us all together praise and worship God for his endless blessings. Have a blessed Easter.
Happy Easter to the best Mom and Dad. Lord has given me everything as you're my parents. May God grant all your wishes on this holy day!
Happy Easter to the most beautiful daughter. May you touch the sky limit and be happy at every part of life!
Easter makes me smile from ear to ear. I know you feel the same about this amazing holiday. May God's love shine through your heart, and may it keep your soul warm in your darkest hour. I will always be there to make sure you're safe. Happy Easter, friend!
Easter is God's blessing to the world. It is his way of telling us that, love and hope still exist in the world. May you have a blessed Easter.
May the soul of Easter blooms in your heart and make everything wise and better. Happy Easter, have a great time and a safe holiday with your beloved ones.
Rejoice and be glad, for the promise of Jesus Christ has been fulfilled. Our Savior has risen from the dead. Happy Easter to one and all.
I still believe in Santa, the Easter Bunny, the Tooth Fairy, and true love. Don't even try to tell me different. Happy Easter Dear Friends!
Time of mourning is no more. Rejoice in Christ's Easter season. Happy Easter!
Sending you heartiest wishes on this auspicious day. May God allow you a new beginning with great prosperity happiness and success! Happy Easter.
With an amazing colleague like you, every day at the workplace is special. Thank you for all your efforts. Happy Easter, mate.
Easter is the time when we celebrate the greatest gift of God, which is life. We thank Him for doing so much for us. And I thank you for being my best friend through all these years. God bless you and your loved ones, buddy. Happy Easter!
Forgive them father, for they no not what they do." He died so that we can live again. Celebrate his love this Easter Day!
Happy Easter Sunday to you, Mom and Dad! Your love and support are the best of all the gifts I have this Easter.
Easter bells are ringing,
God's own children are singing,
the happiness that Easter brings,
Just like how winter comes after spring.
Happy Easter to you and your family.
Wishing you sunshine and a basket full of chocolate on this beautiful day. Happy Easter!
Let this Easter be a joyous one. Let us prepare ourselves, to be worthy of the risen Christ.
Happy Easter.

You May Also Like
March 6, 2021
March 29, 2021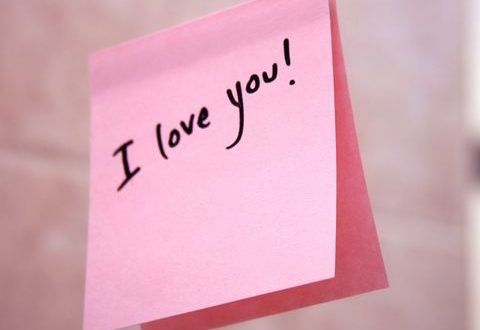 April 15, 2021