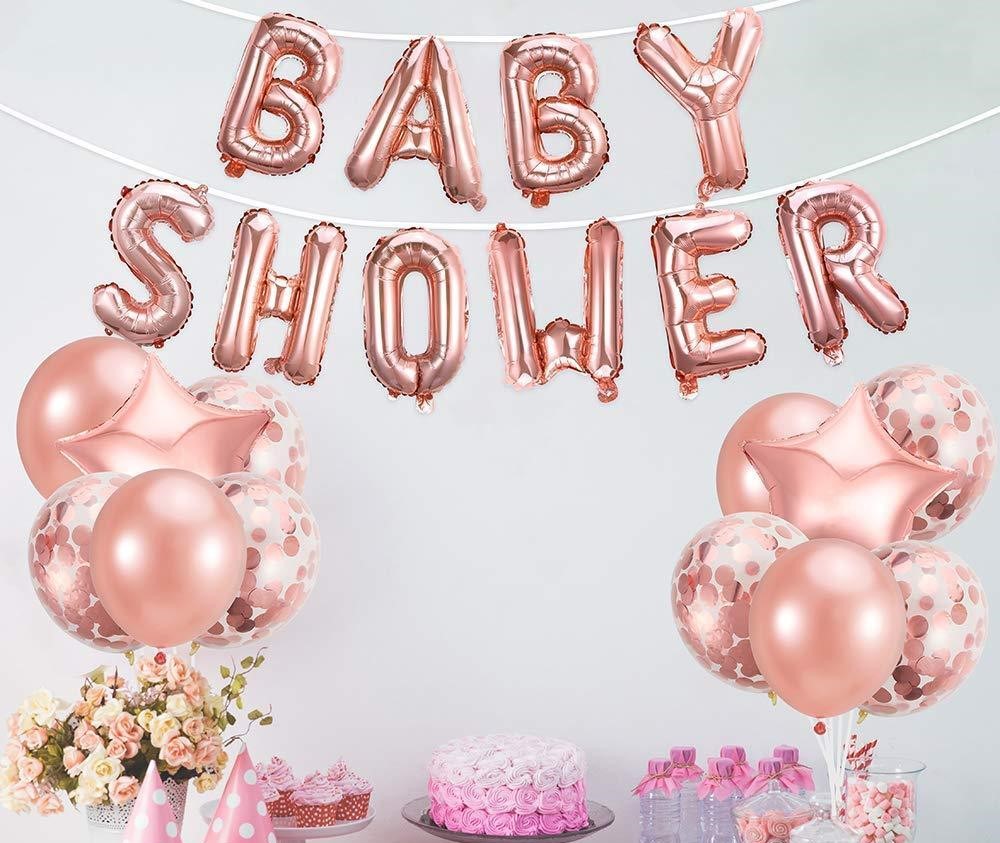 Lovely Congratulatory Messages For Baby Shower
A baby shower is an occasion to celebrate one of life's most significant milestones – becoming a parent. It is an adorable tradition where the mom-to-be is showered with blessings and gifts. Baby showers are usually held four to six weeks before the baby is due.
Babies are special gifts from God and the arrival of the unborn is a phenomenal event for the expectant mother and the family, hence it needs to be remembered and celebrated with love and happiness!
Below, we have compiled an array of lovely congratulatory messages and wishes for baby shower that will help you express your heartfelt wishes to the soon to be parents.
You may also like to check out: Congratulations Wishes & Messages For Bridal Shower
Baby Shower Congratulatory Wishes & Messages
Warmest congratulations to you and your new little one. May you have lots of love, kisses and snuggling in the future.
Baby booties, baby toys, baby shower, baby joys. Warmest wishes to you and your baby.
Dear, may the arrival of the unborn be the most magical moment of your life! All my love and prayers are with you and your family.
Congratulations to the amazing mom! We know it is an exciting time for you and we pray to the Almighty that the rest of your pregnancy and birth goes well.
Can't wait to witness the chemistry between you and your little one. Can't wait to watch your family grow. Have a blessed baby shower day!
Wishing you a peaceful delivery and a beautiful baby girl just like you. Finally, you're having someone to play with.
Sometimes happiness come in pairs. Congratulations on giving birth to twins. Many best wishes for you and for those tiny bundles of joy!
Congratulations on your double cuteness, double love, double smile and double trouble!
Good wishes to you in advance for the delivery day. And for the remainder of your pregnancy days, have a healthy journey.
Thanks for inviting us to share in your baby shower celebrations. Warmest congratulations on your precious new baby!
Dear friend, I'm overwhelmed that you are going to be a mom soon! May you get blessed with a healthy baby. My prayers are with you!
Congratulations on your upcoming little guy. May God bless you with a safe delivery!
So excited to know that your family is growing by a little princess. Best wishes for the big day!
If there's anything more special than a new baby, it's two new babies! Wishing you a safe and healthy delivery.
Booties and bonnets, ribbons and lace, little stuffed toys all over the place. Congratulations on your sweet little girl.
May hope, love, joy, wisdom, bliss, and endurance fill your home with the new baby on the way. Congratulations!
You are bringing new life into the world. You are creating a miracle. You are becoming a Mom. Congratulations and best baby shower wishes!
Wishing the best for you and your baby girl to be. Prepare yourself for the many exciting changes ahead. May the remainder of your pregnancy days be healthy!
A great time to be around your family. All the best wishes for the little one on the way. Have a safe delivery!
A beautiful little girl to play with and adore, to spoil a little and love a lot, who could ask for more! Congratulations and enjoy your baby shower.
Congratulations Messages To Expecting Parents
Acknowledge how lucky, as parents, you are. Smile, as you gaze into your newborn's eyes. Soak in the joy of having a baby and appreciate your life's biggest prize. Wishing you two (almost three) all the best.
Congratulations and all the best to your growing family. We are thrilled for you.
Sending happy thoughts your way as you prepare to welcome a little someone new to your family.
To the soon-to-be-parents, your life is about to be filled with giggles and happiness! Congratulations to you both! We cannot wait to meet the little one!
His little feet will surely make the biggest footprint in our hearts. Waiting for the arrival of your prince charming. May you have a blessed baby shower day!
It means so much for us to be here with you and your family as you welcome a precious little baby girl into your life. My best wishes to you always!
A bundle of joy wrapped up in pink will be the newest addition to your family. We couldn't be happier for you! Congrats!
Plenty of good wishes and big kisses are coming your way! Congratulations on your upcoming little one, we're so excited for your growing family.
Wishing from the core of my heart an easy delivery to the soon to be a mother!
Our heartfelt wishes to you as you step into this exciting new phase in life. Be ready for busy days, sleepless nights, many questions and endless love!
Wishing you the very best that pregnancy can offer. Have a safe delivery!
We welcome your upcoming baby with open arms and lots of love! May the journey of parenthood be swift and meaningful for you and your partner.
Thanks for inviting us to your baby shower celebration. May the little guy you're waiting for, bring you unparalleled joy and happiness.
Many thanks to you for making me a part of this beautiful day. I can't wait to start the shower games already. Best wishes for your baby girl!
Congratulations! Wish you endless love and boundless patience for making your new role as super parents a grand success!
Some call them little bundles of joy. They're also little bundles of diapers, tantrums, and sleep deprivation! Good thing they're little bundles of love too. Congratulations on your greatest love yet.
Sending a bundle of good wishes for your bundle of joy. Congratulations on your twins. Thanks for inviting me to the celebration!
His touch will melt our heart and his smile will make our day. Waiting for your little one so eagerly. May you have a healthy delivery!
Congratulations on bringing a new life to the world! I am sure you'll make a great mom. May the little angel fill your lives with happiness!
Sending my sincere prayers and heartfelt wishes to the expectant mother! Wishing good health, joy, and happiness for the baby and its family!
Simple Congratulatory Wishes For Baby Shower
Wishing all the best for you and your baby-to-be.
Praying for a safe and healthy delivery for both you and baby.
Your baby is going to be so blessed to have you.
Best wishes for this adventure called parenthood. You'll be great!
Can't wait to meet baby!
Blessings to baby and you.
You've got all the love and wisdom you need to be an amazing mom.
What a lucky baby, to be born into a family so full of love.
Sleep all you can before baby comes. In fact, don't get up for anything short of labor.
Your family is about to get even cuter.
Funny Baby Shower Card Messages
A perfect example of minority rule is a new baby in the house. Enjoy your new master.
I'll come over any time to hold your delicious little baby while you take a nap. I don't charge much!
One smile from a baby is worth 100 diaper changes. You can do this!
Welcome to parenthood where going to the grocery store by yourself is now considered a vacation.
Congratulations, you will soon be the proud owners of a real live mirror. He/she will not only look like you but act like you especially when you don't want him/her to!
Enjoy the shower today—it might be the last one you get for a while.
Dear Baby, please sleep through the night. Love, your mom's BFF.
Congratulations – I really hope your new baby is either a girl or a boy!
Kids cry, throw fits, eat all your food, and keep you up all night. Don't worry, that's only for the first 18 years…
Sleep now or forever hold your peace.
Congratulatory Baby Shower Messages For Twins
Congratulations as you expect the birth of your babies.. One will cry, and one will laugh, one will weep, and one will sleep. Though the troubles do a double shift, these memories will be worth the keep.
God gave you twins because you have abundant love within you to nourish and raise two healthy babies. Congrats, darling.
Now you have more than one reason to celebrate because God has blessed you with twin bundles of joy.
God will bless lucky people like you with double happiness. Double congratulations!
A happy family like yours is the perfect place for twins. We are thrilled to be at your baby shower.
Double the giggles, double the grins. Double the trouble when you are blessed with twins!
Now you will have four arms to hug you and four cheeks to kiss. Congrats! We cannot wait to meet the twins.
Life has given you twins because it knew no one is as capable as you to raise them. Congratulations.
Get ready for double nappy changes, and double trouble. But you will also receive double kisses and double happiness.
Twins are a blessing. But do remember, they will gang up against you and give you double trouble!

You May Also Like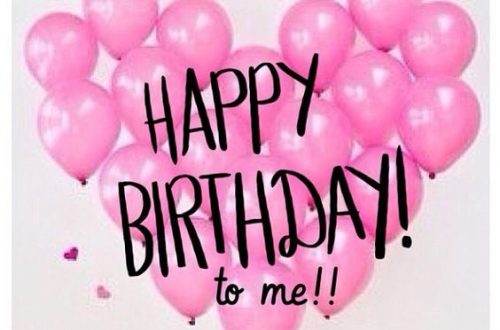 January 13, 2021
April 6, 2021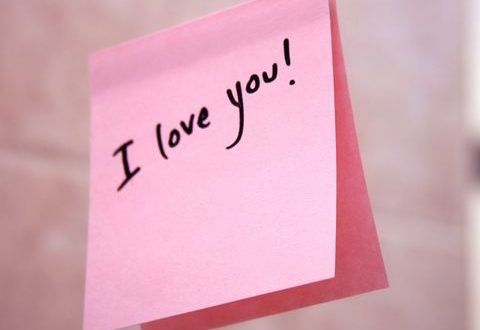 April 15, 2021