Romantic Good Night Messages For Him
Night is the time of the day when you want all your worries and troubles to go away so that you can peacefully drift into dreamland. Sending that very special man in your life a lovely good night message will surely make him feel loved, highly desired and appreciated.
In this article, you will find an array of romantic good night messages to help you express how you feel to your husband, boyfriend or guy crush.
You may also like to check out: Funny Good Night Messages For Him
Sweet Good Night Messages For Boyfriend
Good night, to the guy who makes my days bright. Sweet dreams, to the guy whose love makes me burst out at the seams. Hugs and kisses, to the guy who makes my life seem like a bed of roses. I love you.
When I say GOOD night, I actually want you to be a GOOD boy at night. So don't think about any girl except me. Good night handsome.
Even if I count each and every star everything still seems dull due to the fact that you're the brightest one in my life. Good night sugar.
I don't want to dream anymore because you are the living dream of my life. You are the prince of my dreams. Close your eyes and think of me by your side. Good night.
Baby when I send this good night message to you it means the day spent with you was Outstanding and Interesting. Good Night and Sweet Dreams.
When the night breeze blows my hair, I imagine they're your kisses, I am missing you this much. Good Night Love!!
On a cold night such as tonight, I want something big, warm and fuzzy. Don't get any strange ideas. I just want a big hug from you. Good night, love.
The thought of you is keeping me up at night. I hope that me thinking about you won't cause you trouble, and no nightmare will enter your tired mind. May your soul feel the love that I send to you every moment of my existence. Goodnight Prince Charming.
Good night, dear boyfriend. You are the reason I go to bed smiling no matter how bad the day was.
You are the only person whom I want to see happy always. So, keep smiling dear and you know that I love you more than you do. 😉 Good Night!
I'm thinking of you right now because it's a very dark and cold night. I wish you were here to give me a hug and make me feel safe tonight. Good night my love!
Sweet Dreams my Love!! I get the sugary shivers down my spine, whenever I think about how you're mine and I'm yours.
If you were by my side now, my night would be complete. Let me be your pillow and cuddle you. Let all the sleep of the world come down your eyes. Good night, sweetheart.
I sleep peacefully at night, knowing that I will see my handsome hunk tomorrow again. May you get rid of all the fatigue and have a peaceful sleep. I'm always there for you. Good Night and Sleep Tight
Millions of people are sleeping, millions are eating, millions are working but the one very special person to me is reading my message. Good Night Handsome.
"As you fall asleep, know that you are the last thing I think about at night and the first thing on my mind in the morning. Sweet dreams my love."
I close my eyes and feel the warmth of your embrace although we are many miles apart. I wish we could be together tonight. Good night boo
Do you miss me? Because I miss you so much. I wish we could be together every minute. But it's okay, it doesn't change the way I feel about you. I love you, and I always will. Have a very good night, baby.
I wish someday I'll give you a kiss in the forehead and say goodnight to you. And then you'll take me in your arms and then I'll close my eyes. Good night my love!
I wish that air should sing a sweet song when you sleep, the stars and moon pray for your beautiful dream and flower should bloom outside of your window when you sleep. Good Night Darling.
Good night baby. I dream about that perfect world where every day would start with a kiss from you and every night would start with a cuddle with you.
Your warm hugs always make my night wonderful. Make sure you sleep tight and get yourself ready for a busy day tomorrow. Good night baby.
Goodnight, sweet prince. May your dreams be nothing short of spectacular. You are my one true love and life's wish. Love to you, my soul mate. Heart to heart we sleep.
Good night and sweet dreams to the person who makes all my days bright and colourful! Love you so much, baby.
The moon shining out in the dark skies can mean just only one thing, that love can get us through all of life's dark corners. Good night.
Hey darling! Remember – the warmth you will feel tonight will be the warmth of hugs I am sending you with this message. Sweet Dreams LOVE!
You look so innocent when you sleep. Every time I see you sleeping, I fall in love with you. Good night handsome. Wish you a tight sleep!
No matter how many times I try to fall asleep, the absence of your scent, your warmth, your aura, is evident, because the room feels empty without you. So let this night go by fast, so I can see you again. Good night handsome.
I wish I could kiss you right now. Did you know that it's my favourite thing to do? May this night be peaceful and full of sweet dreams. Miss you like crazy, can't wait to see your handsome face tomorrow.
You are not with me now. I can't touch or hug you. But I will meet you in my dreams. We will be there together. Good night sweetheart!
Lovely Good Night Messages For Husband
"Every night, I go to sleep with this feeling that I am lucky to have the best husband in the world. Good night my king."
When you are away from me, it feels like my life is incomplete. But I wait for the night when you'll be right beside me. Goodnight hubby.
"I hate sleeping without you. Nights are endless when you don't hold me. I feel so cold and alone. Let's not sleep by ourselves anymore; it's not something I can handle. Good night, sweetheart."
"The sky is filled with the moon and stars. But my world is filled with your love. I love you hubby, good night."
"There comes a time when you meet someone, and you just want to make them smile for the rest of your life. For me that someone is you. Good night, dear."
"Sending a pillow of happy thoughts to create wonderful dreams, a blanket of care to keep you blessed in life, and a prayer to protect you always. Good night, dear."
"Every day, I love you more than I did the day before. I can't imagine how I could possibly love you more than I do, but somehow every day I manage it. I can't wait for tomorrow to love you some more. Good night, darling."
"After marriage, my life has gone from nothing to everything, from empty to full, from dull to vibrant and from sad to happy. Good night to the man who made it all happen."
When you hug me, I forget all the tiring moments the day has given me. When you cuddle me I forget all my worries. Your kiss always makes me feel relaxed. Goodnight my love.
"Dear husband, you are a hard-working person. Although I sometimes get upset about your working hours, I always feel proud to be your wife. Now take some rest and have a good night's sleep."
"Dear husband, I always have you in my mind. Whether it is morning, afternoon, or night, having you by my side makes every moment of my life bright. Good night."
Nights are dark, but my dreams are always bright because you shine in them like a star. Goodnight honey.
"Dear husband, with this good night message I want to tell you that I will share all your worries, wipe your tears, take care of you and love you all my life."
"I do not know how to express, but staying without you is not possible because you have become my life, my world, and my everything. My hubby, in the silence of the night, I want to say I love you. Good night, dear."
"Oh! If only I could come to you with the night or moonlight. I would have crossed the desert for the sake of you. You are my ideal man; I love you and good night, dear."
"Take a deep breath, stand near the window, and look at the sky. There will be two stars twinkling brightly; you know what they are? They are my eyes always taking care of you. Good night, darling."
"Your hugs, kisses, and cuddles are the dessert I have every night before I fall asleep. Lucky for me, these things won't make me fat. Good night, darling."
"Before you fall asleep, I just want you to know that my life is just perfect the way it is. Having you as my husband and the father of my children– there is no other way I would have ever wanted it to be. Good night."
The night is for resting. So, try to sleep tight, holding me in your arms. Nighty night my hubby.
"Dear hubby! You are my knight in shining armor, whenever I am with you, all my worries vanish. I wish to be yours forever. Good night."
"Dear husband, you are an expert in shielding me from pain and showering me with love. Thank you for always being there for me. Good night dear."
Do you know what is the best thing about spending the nights with you? When I wake up in the morning and have a look at you, I find you already staring at me. Goodnight honey.
"Cuddling with you at night makes everything right for me, and when I fall asleep on your shoulders, all my pains and sorrows go away. Goodnight, sweetheart."
"I'm saying good night early in case I fall asleep. Just had a thought to tell you — you are exactly what I asked God for before we met."
"If someone could look into my heart, they would see a huge blooming garden of flowers, which grew all thanks to your love. Good night, dear."
"Your hugs are so pure just like your love; your kisses just make my day. In the night when I snuggle in your arms, I forget everything. I love you more than me. Good night, dear."
"Night is a lovely time when I think about you my love. I think about you all day, but it doubles in the night. I am missing you tonight, my love. Hope to be with you. Wishing you a good night."
"It's so funny that I'm still afraid of the dark. But when you are with me, there's nothing I need to worry about. I can't wait to rest in your arms, and feel your heartbeat. Sweet dreams, baby."
Some days in our life may not be as generous as the other. But you should always remember that I am the only woman alive who wants to make your dream come true. I love you. Goodnight baby.
"No matter how bad a day you have had, always remember that I am here to cheer you up. Good night, darling."


You May Also Like
June 6, 2021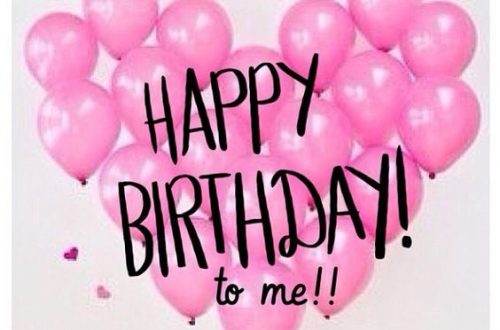 January 13, 2021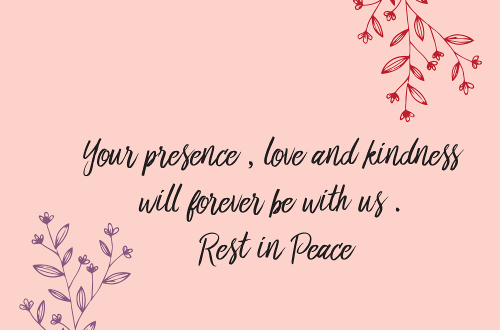 May 21, 2021